For all of the SerpWoo customers who will miss their reputation management tracking tool, we'd like to offer Nozzle as a worthy alternative.
Click here to import your SERPwoo data into Nozzle.
Nozzle is a full SERP monitoring tool and we collect data about every result that shows up in the top 100 position in every SERP that you are monitoring, which makes it perfect for reputation management tracking.
SERPWoo's SERP View is the chart that people will be missing the most: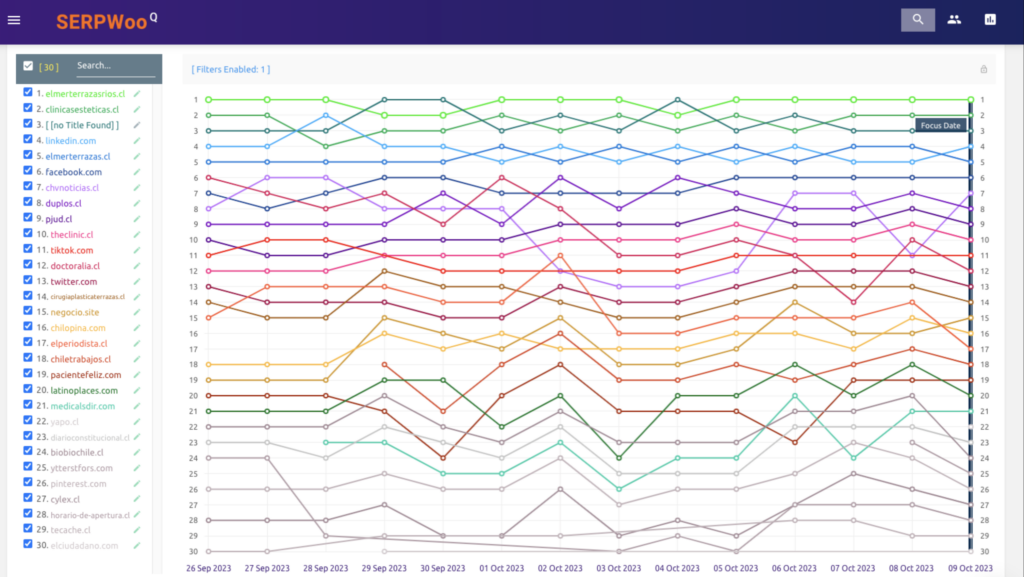 Here is Nozzle's SERP View: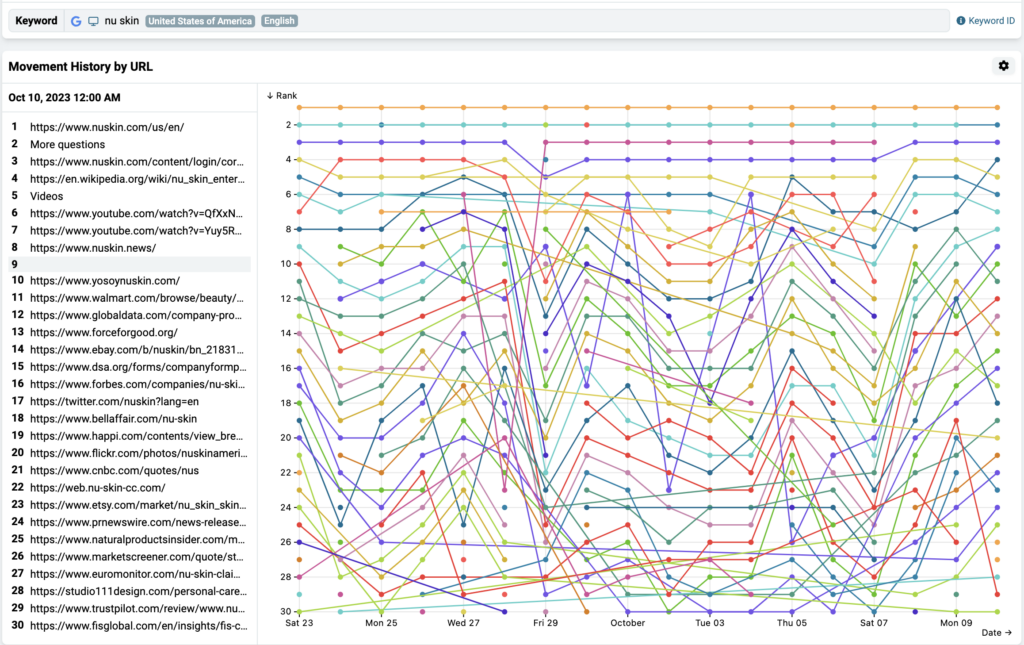 You can also change the color of the lines based off of sentiment as well, just like you were used to at SERPwoo: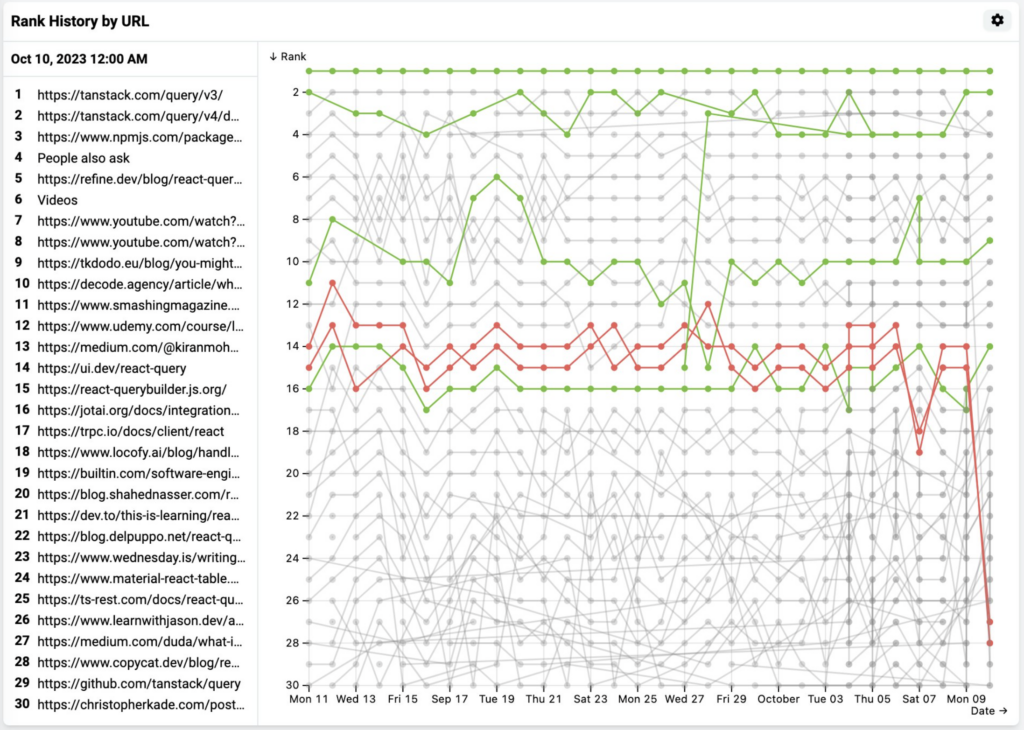 You can assign positive, negative, or neutral sentiment to all the SERP listings including the People Also Ask box, Product Pack results, and any other type of SERP features that show up. (See line 2 and 9 in image below)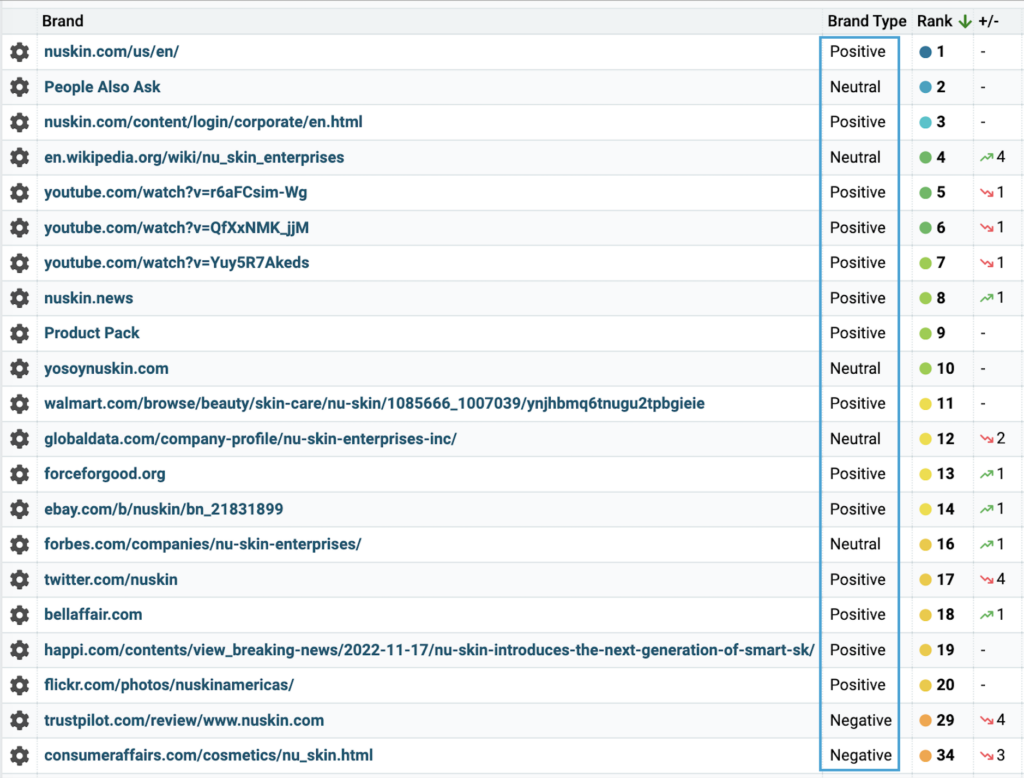 Furthermore, you can see the visual of each SERP that we collect and compare it side by side across different dates. This visual comparison is a perfect addition to reporting. The image below is comparing September 23, 2023 to October 9, 2023.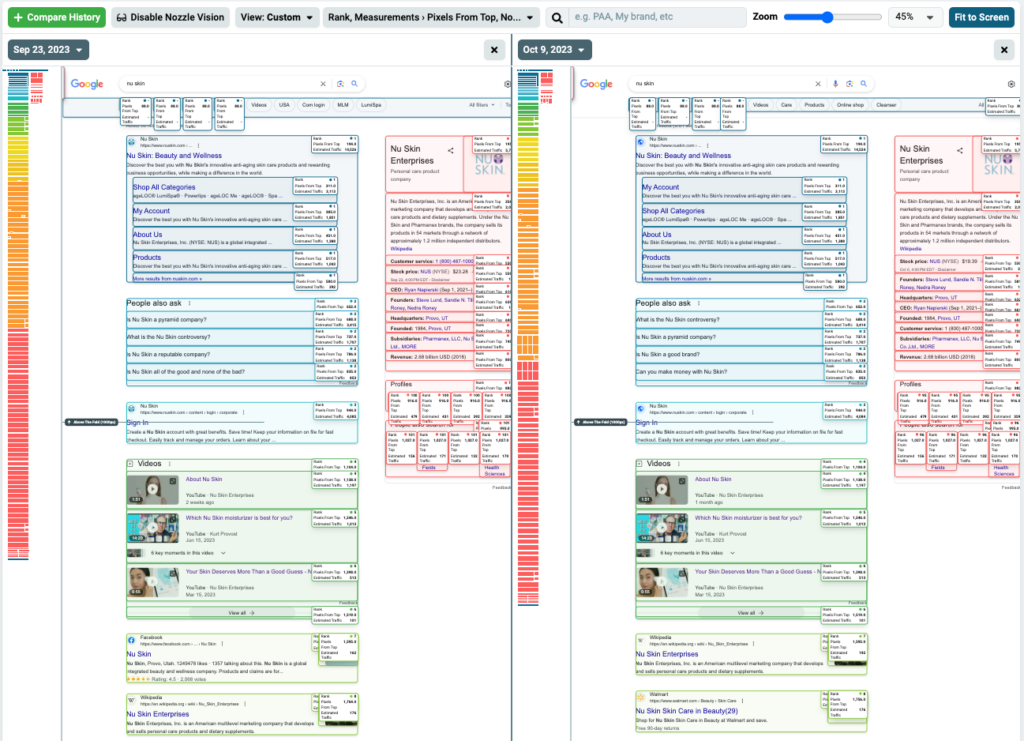 You can also highlight the location of a specific domain that you want to bring attention to. You can see that walmart.com below is ranked #11 on September 23, 2023 and moved up to position #8 on October 9th.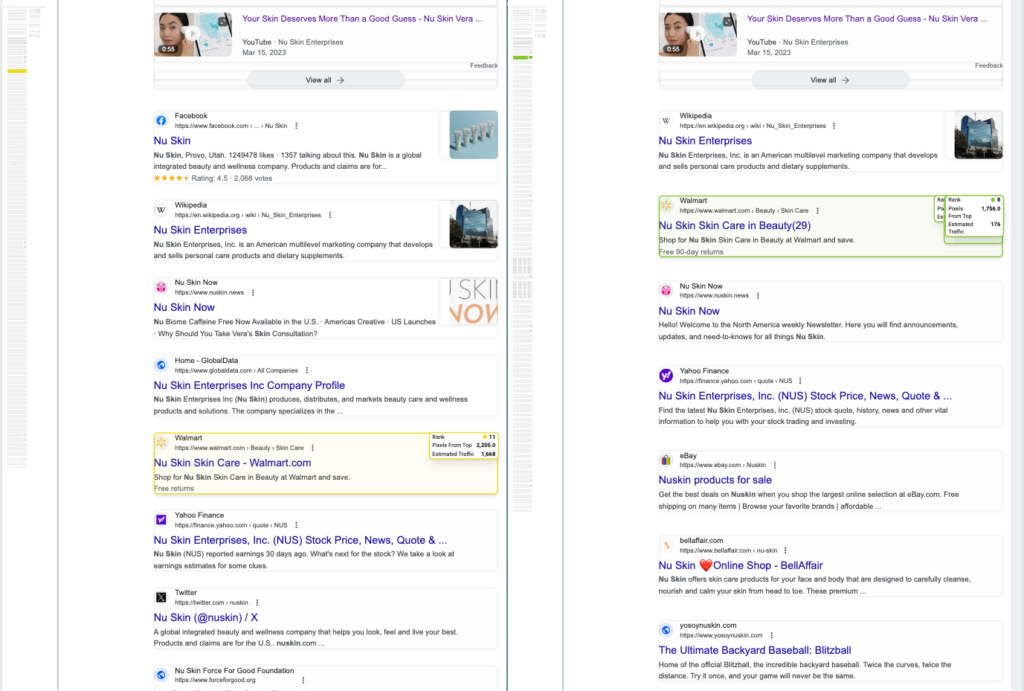 You will be able to seemlessly continue your reputation management tracking when switching from SERPwoo to Nozzle.