Enterprise Rank Tracking
We're an enterprise rank tracker that monitors the entire SERP to give you an accurate view of your brand's and your competitors' SERP visibility.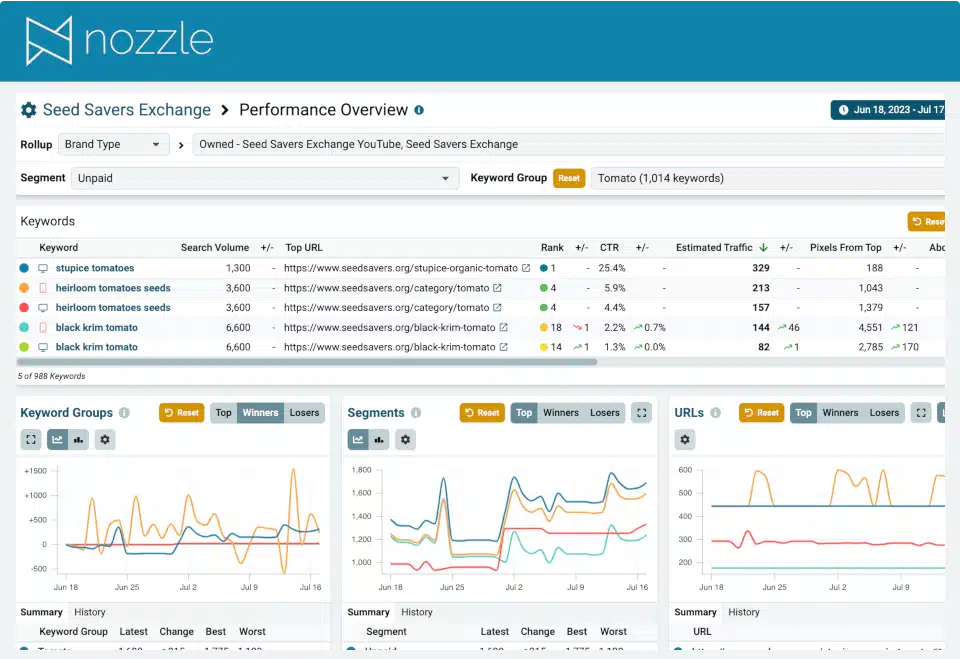 Our SERP checker helps your enterprise with:
1
SERP & Keyword Rank Tracking
Track enterprise-scale keyword lists, see how all of your branded properties perform, and get more SERP data than you can get anywhere else.
2
Customizable Keyword Scheduling
Instead of dictating when rankings update, we give you control over data frequency at the keyword source level so you can have access to fresh data exactly how often you need it.
3
SERP and Competitive Intelligence
The same in-depth SERP insights we deliver for your brand and branded properties are available for every one of your competitors and their brands/branded properties.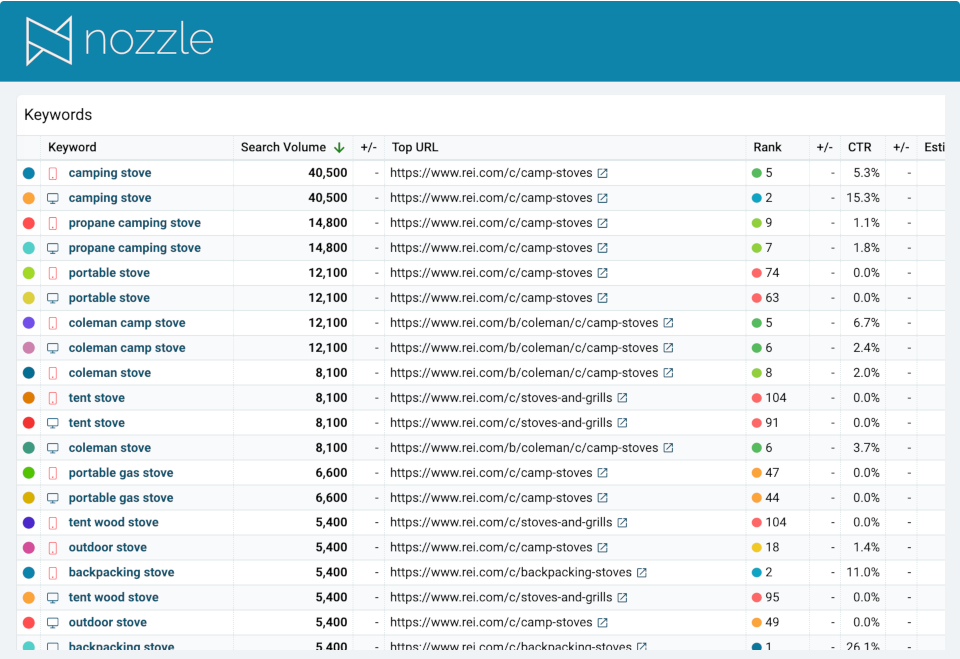 Keyword management with no limits
We let you track SERP data for an unlimited number of keywords. Organize your keywords any way you like because you can create as many projects, keyword sources, and keyword groups as you need.
Track your entire brand and branded properties
When you need to go beyond your primary domain and rank track your subdomains, job postings, documentation, forums, or anything else, add them to Nozzle as part of a tracked Brand. You can also add social media profiles, YouTube videos, and any other branded assets that live on external domains.
You can then do the same thing for each one of your competitors so you can keep track of their brand properties.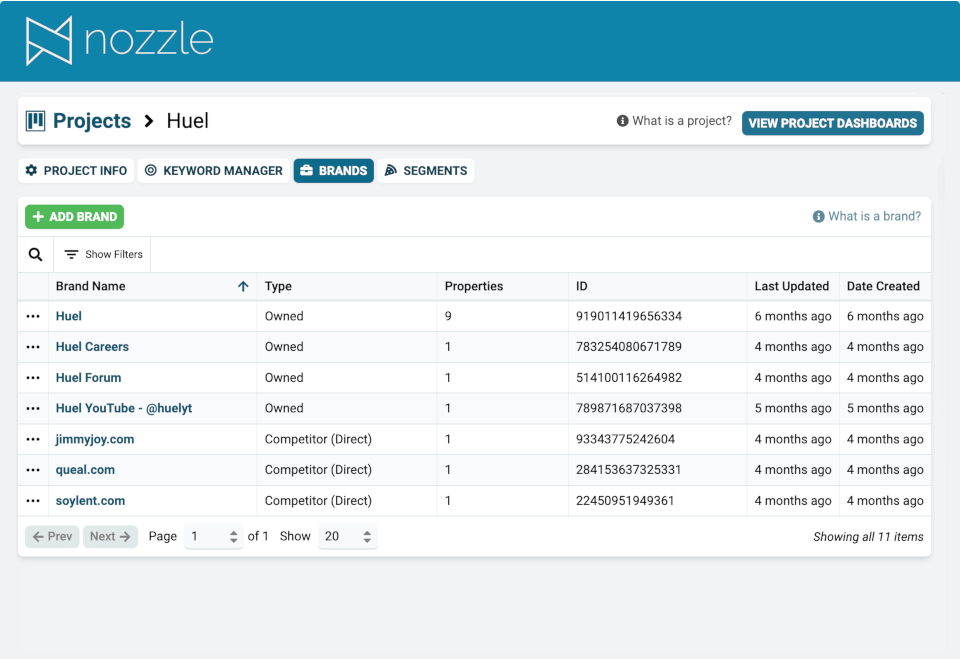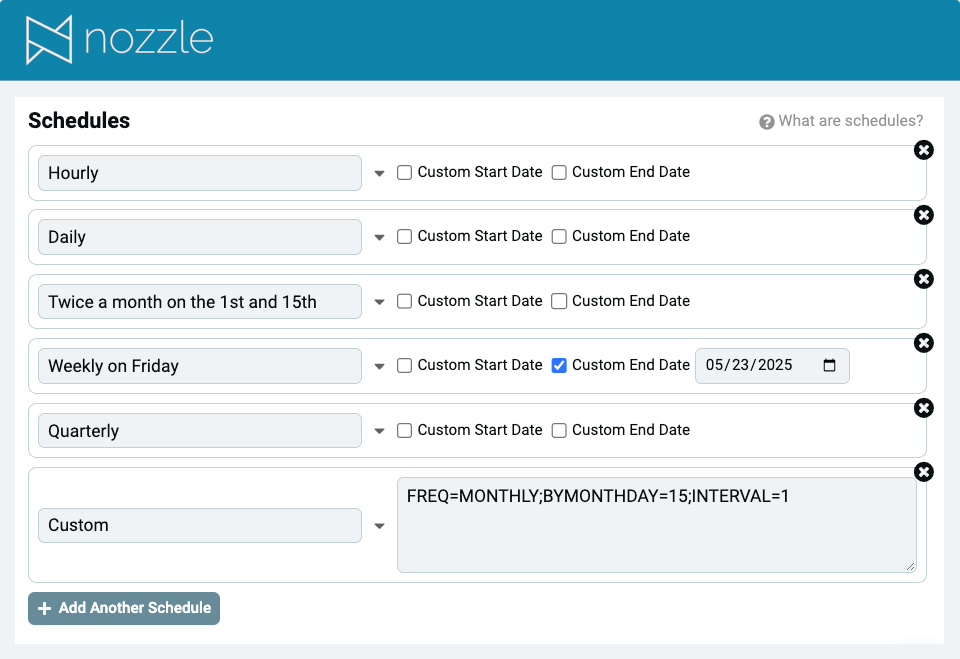 Define your own keyword pull schedules
There are times when you need to track some keywords on a different schedule than others. We don't ask questions, we just let you choose any schedule you like. If daily, weekly, or monthly isn't it, set up a recurrence rule and define a rank checking schedule that is.
Get ranking data originating from your business locations
For nationwide enterprises or those that operate in multiple countries, our rank checker can handle any location and country/language combination that Google supports. You can set a city/state/country and language preference at the keyword source level for as much control as possible.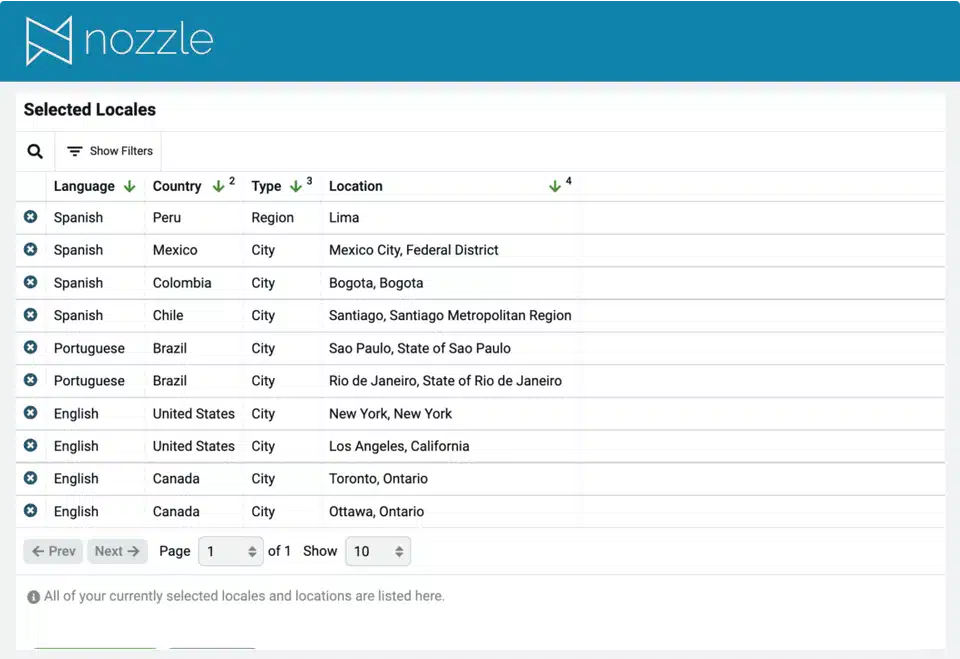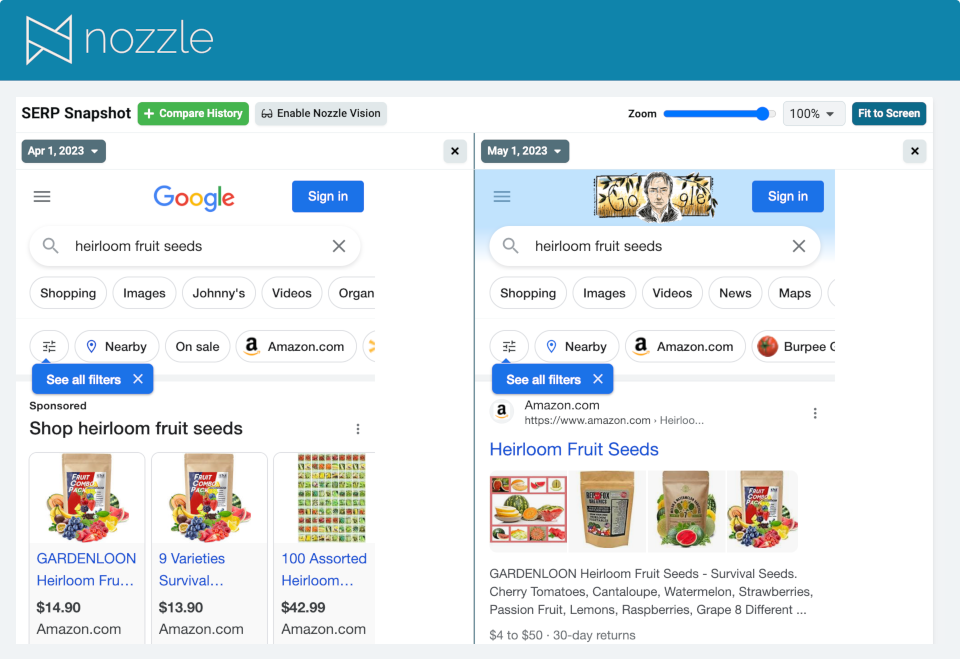 See how the SERP changes over time with SERP Snapshot
Our enterprise SERP tracker goes far beyond giving you a simple ranking position. We give you in-depth information about the SERP and where you fit in it so you can make plans accordingly.
See not only where you rank organically, but how many pixels lie between you and the top of the page.
See in which SERP features you rank, and how much space SERP features occupy on the SERP.
See which competitors are occupying the top SERP spots, and how often they appear.
See who's winning the featured snippets for your target keywords so you can set a strategy to take them for yourself.
When you want to see a visual, Nozzle Vision shows you exactly how the SERP appeared on the day in question.
Cluster all your keywords in minutes
Enterprise SEO improves with the foundation of a strong pillar/cluster content strategy. Instead of searching for another tool to cluster your keywords into topical groups, or doing the work manually, let our Topic Clusters tool do the work for you. You only need to add keywords to your workspace and your clusters will be ready within minutes.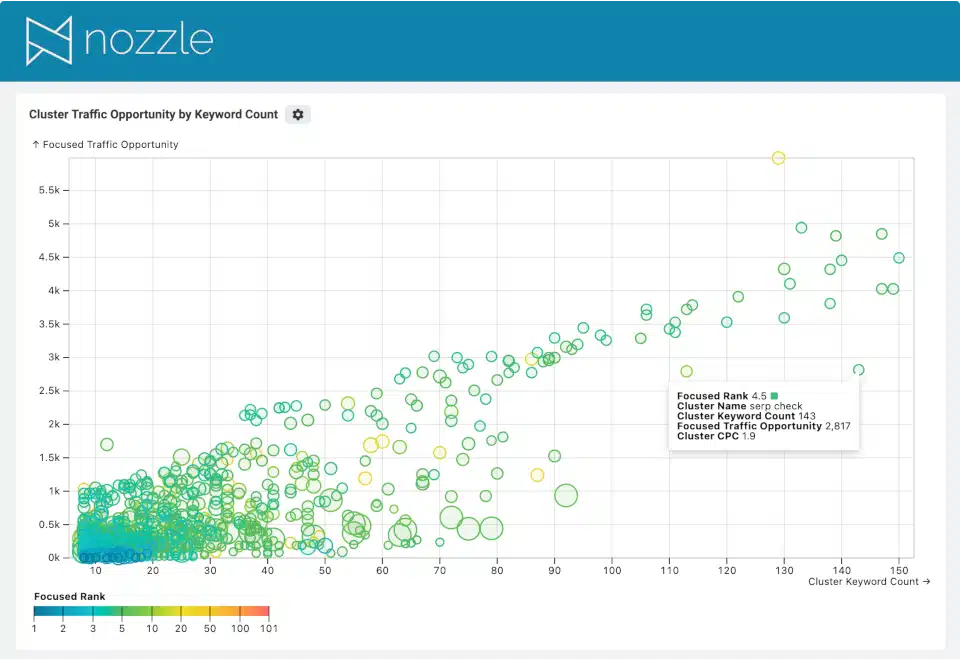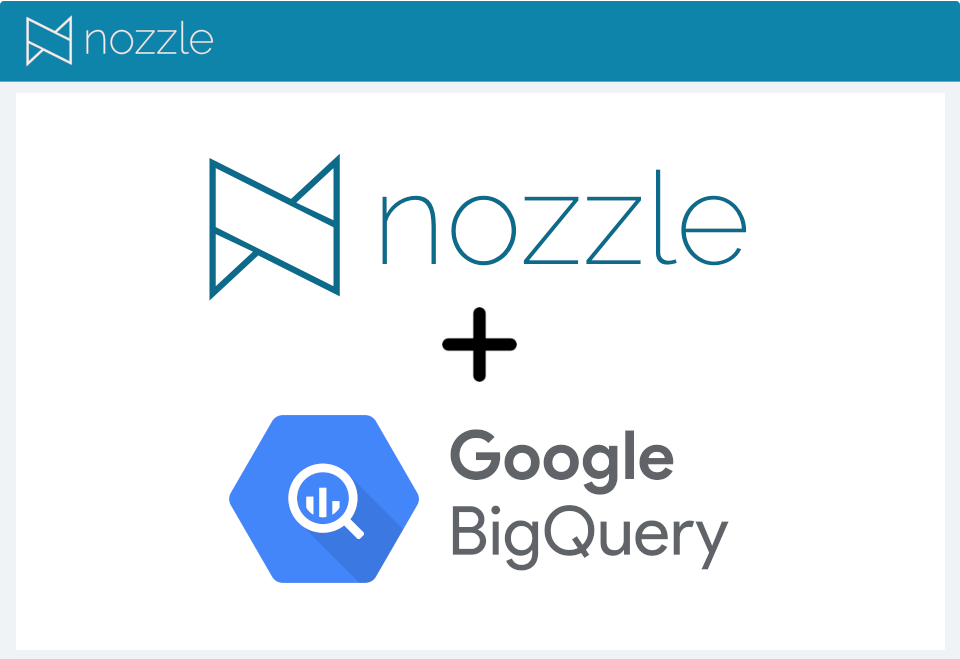 Integration with your reports
Since so much of your time is spent analyzing data and reporting on performance, our data resides in BigQuery so it will integrate seamlessly into the reports and visualizations you create using business intelligence tools like PowerBI or Tableau.