Reputation Management SERP Tracking
Is your brand being represented properly on page 1 of Google? Nozzle can give you a complete picture of your brands SERP landscape.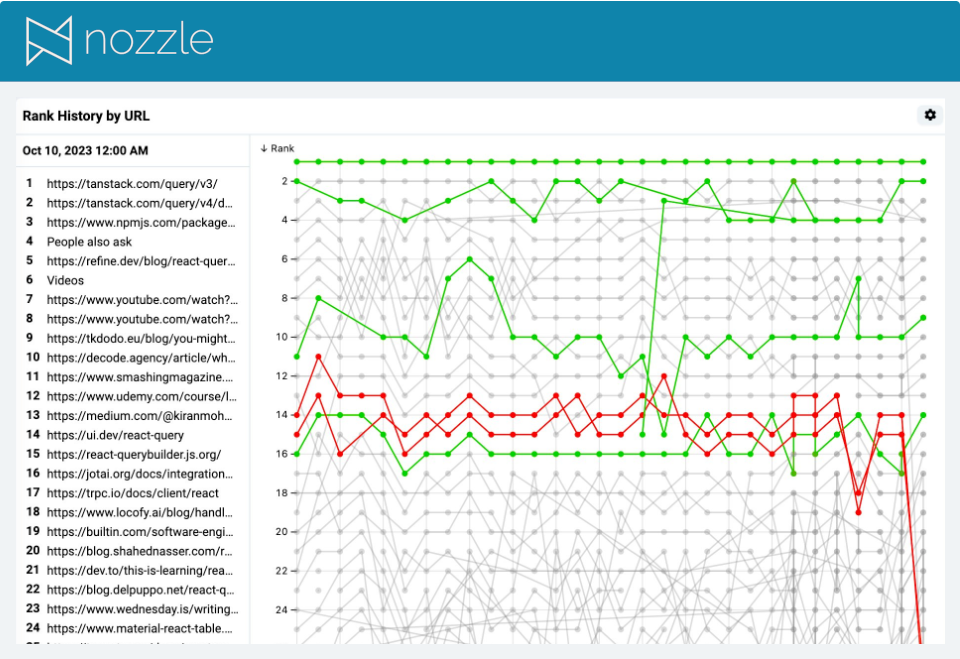 SERP Sentiment View
Assign a positive, negative, or neutral sentiment to every url that ranks for your branded terms and to every SERP feature. This view color codes each url by sentiment helping you to easily monitor how well each sentiment is ranking compared to the others.
Compare Branded SERP Snapshots
We store the SERPs forever, so you'll be able to compare visually how the SERP has changed from your ORM SEO efforts. Compare any date side by side with any other going back to when you started tracking your branded terms with Nozzle.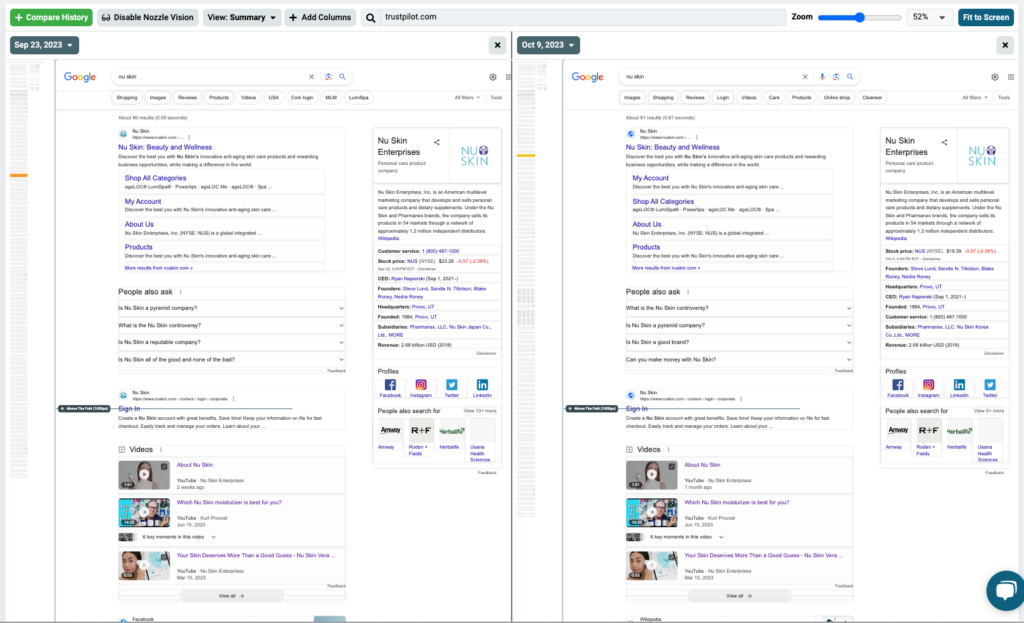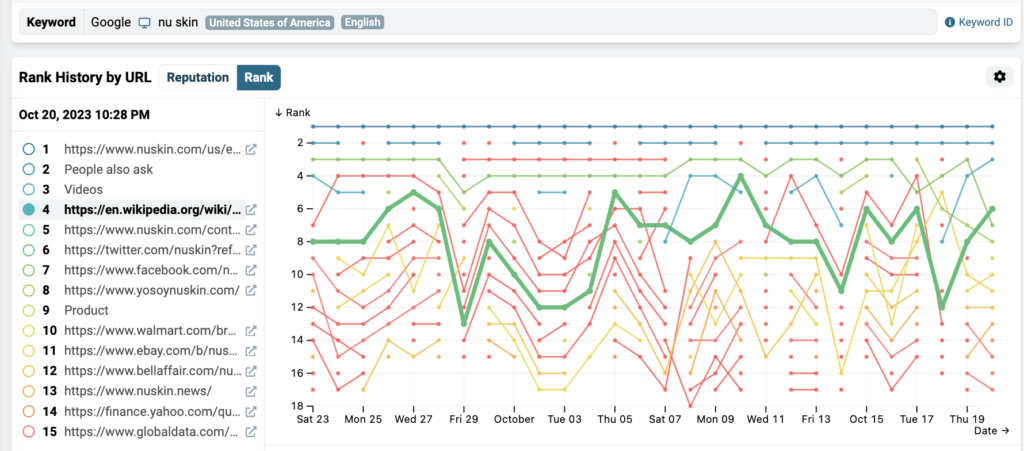 Hover and Highlight
Easily isolate the movement of one of the URLs or SERP features to see the volatility or lack thereof. This will help you spot URLs that haven't established a strong and stable presence yet for your branded terms.