It's important to know who your top SERP competitors are if you intend to beat them for the best SERP positions.
Nozzle monitors the whole SERP, which makes it the perfect SEO competitor rank tracker. We can easily show you who has the most top 10 rankings amongst your SEO competition across a keyword set. And since it's all customizable, you can easily see the same for top 3, top 5, top 20 rankings, and more—whatever fits your needs.
Click here to try Nozzle and find your top SERP competitors for free.
To see your competitors filtered by certain rankings, use any of the "Rank =" or "Rank between" built-in segments in the Competitive Share of Voice dashboard.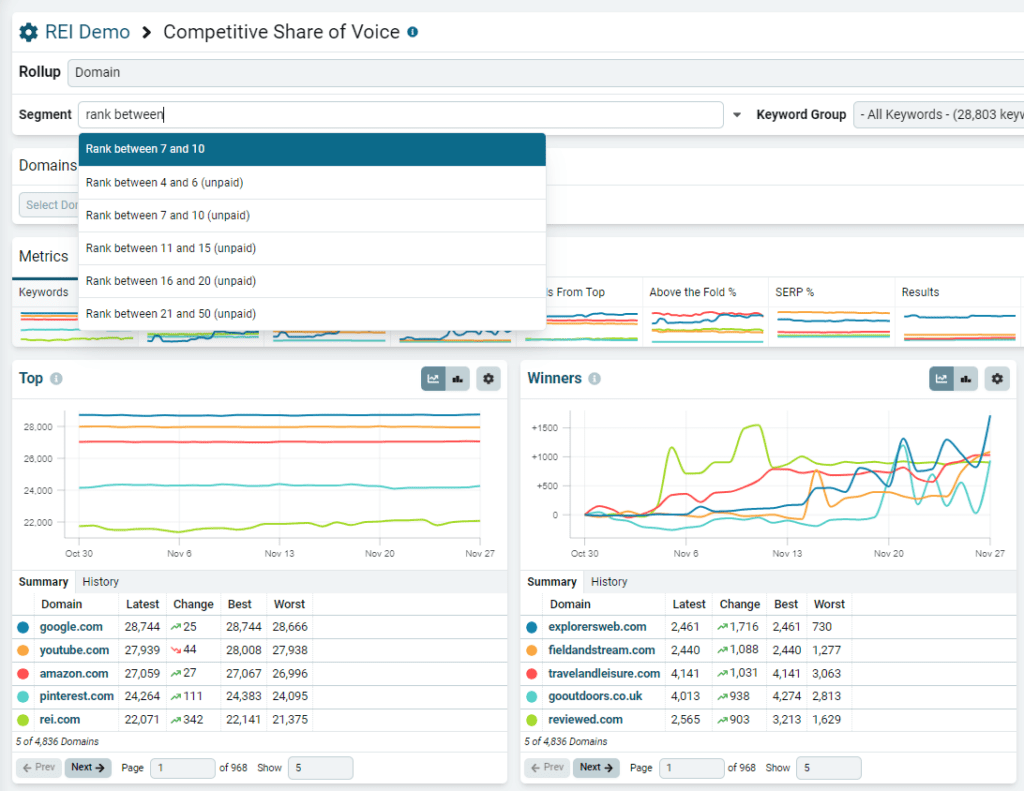 To find competitor websites that have rankings in the top 10 or so, create a custom segment for each range. For step-by-step instructions for creating segments, visit our help center.
For a "Top 10 Rankings" segment, use the condition "Result Rank <= 10". You can add additional conditions to filter by device and more. Name your segment descriptively so you'll remember what it's for.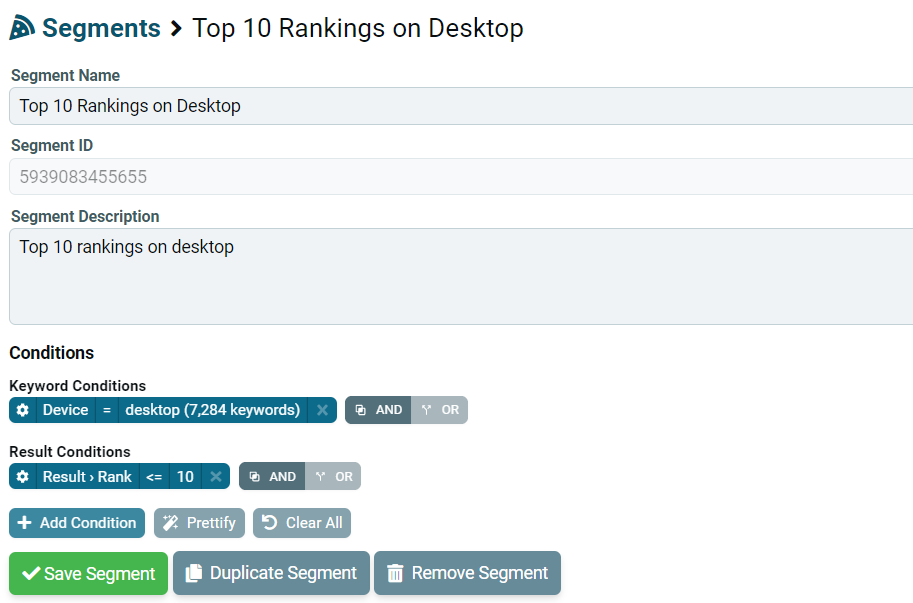 For other top ranking ranges, use similar conditions: "Result Rank <= 3", "Result Rank <= 15", etc.
You can also make segments for other ranges that you want to keep track of: "Result Rank >= 11" AND "Result Rank <= 20" for rankings from 11 to 20, for example.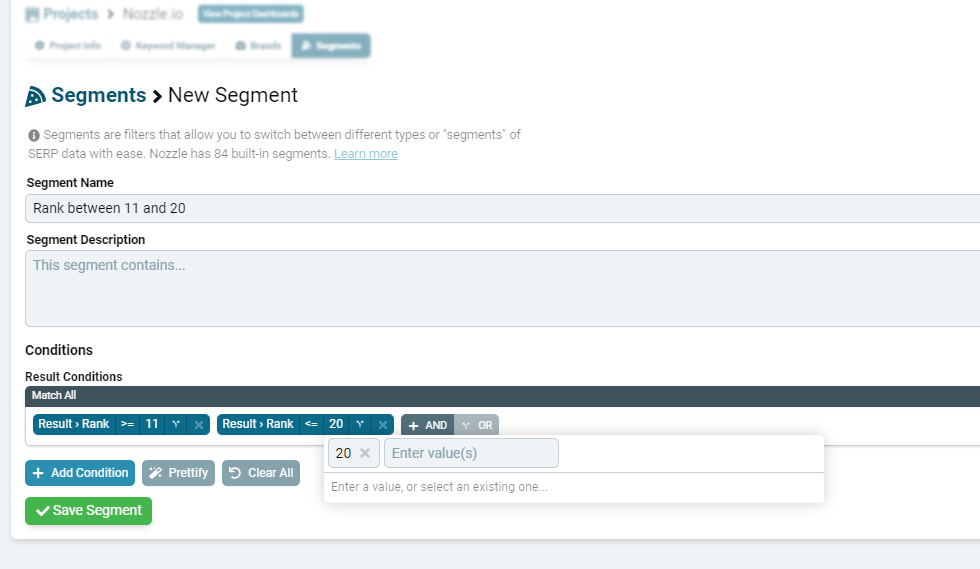 After creating your custom segments, navigate to the Competitive Share of Voice dashboard to discover your top SERP competitors' rankings.
Just select your "Top 10 Rankings" (or equivalent) segment in the Segment dropdown. Click on the Keywords tab and sort by keywords to show which of your SERP competitors rank in the top 10 in descending order.

You'll see helpful charts and tables below showing your top SEO competition by top 10 positions. You can choose to show 10, 25, 50, 100, or 200 results and paginate through to see even more. That's a lot of data, if you ask me.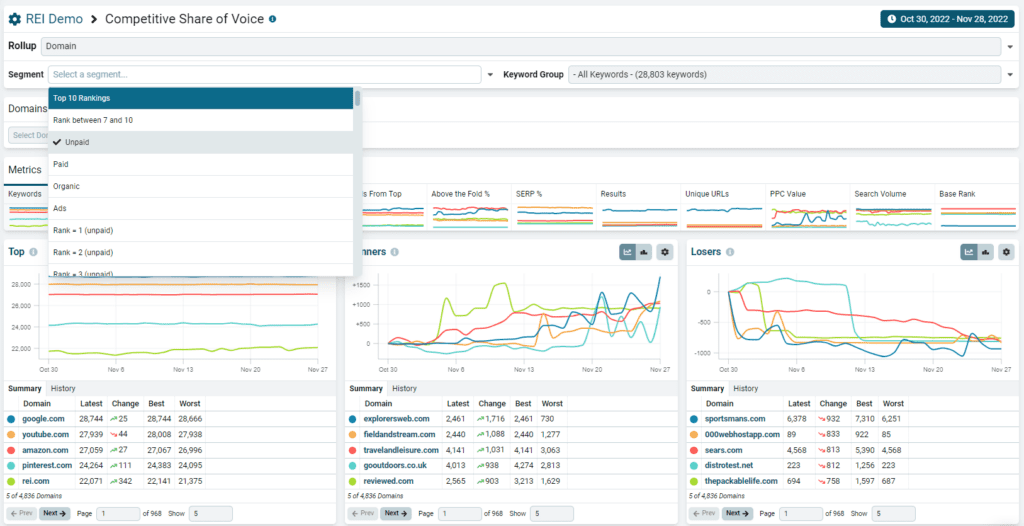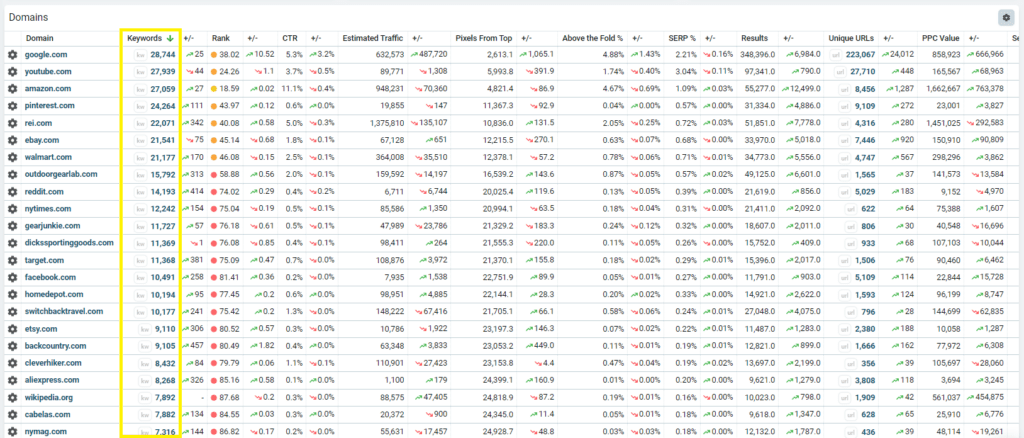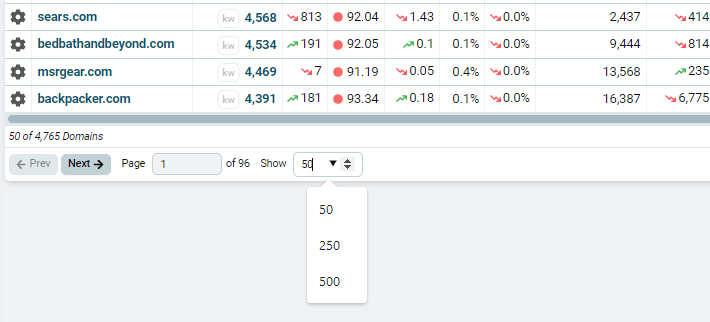 Switch between brands, domains, and URLs at your leisure in the Rollup dropdown. Try filtering by keyword group using the Keyword Group dropdown for a more targeted approach to viewing your top SERP competitors.
Can your keyword rank tracker tool do that? Give Nozzle a test drive today to find your top SERP competitors.