Click Here to generate your free PAA Content Idea Report!
Every SEO and content team knows that your website needs more content. But not just any content; content your targeted audience wants to know.
As a content marketer or SEO, you have probably asked yourself the something like the following:
How do I generate ideas for content creation? Where can I find content ideas? How do I get ideas for blog posts and articles?
The answer is: WRITE ANSWERS TO THE QUESTIONS "THE PEOPLE" WANT TO KNOW!
What are those questions, you ask?
Introducing…
The PAA Content Idea Report
Click Here to generate your free PAA Content Idea Report!
Everyone has seen a "People also ask" box. Google shows them on almost half of all SERPs.
Here is one that appeared for the term "track the whole SERP":

Google deems these questions to be very related to the searcher's intent which is why your website should be answering these questions for all of your keyword topics.
And yes, that could potentially be hundreds or thousands of questions depending on how many topics/categories/products/services you have on your website.
More importantly, you need to know which of these questions appeared the most across each of your keyword groups.
Using Nozzle's PAA Expansion Method, you can generate this very powerful list.
First example:
In the first example below, an initial list of 250 phrases turned into 417 unique questions.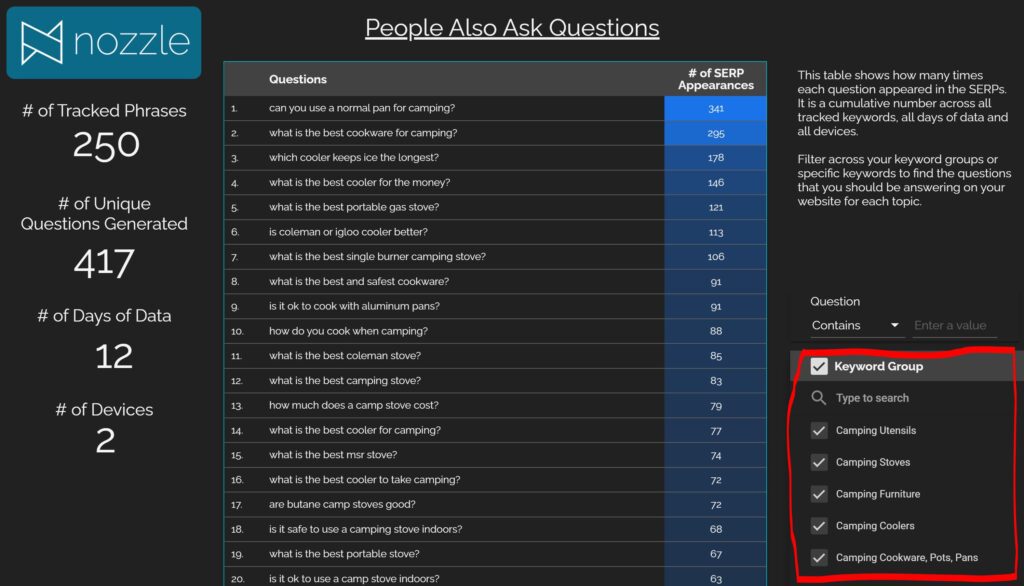 Then I took those 417 questions and put them in Nozzle and ran a one-time pull to generate an even bigger list of related questions. The result was 1,131 unique questions.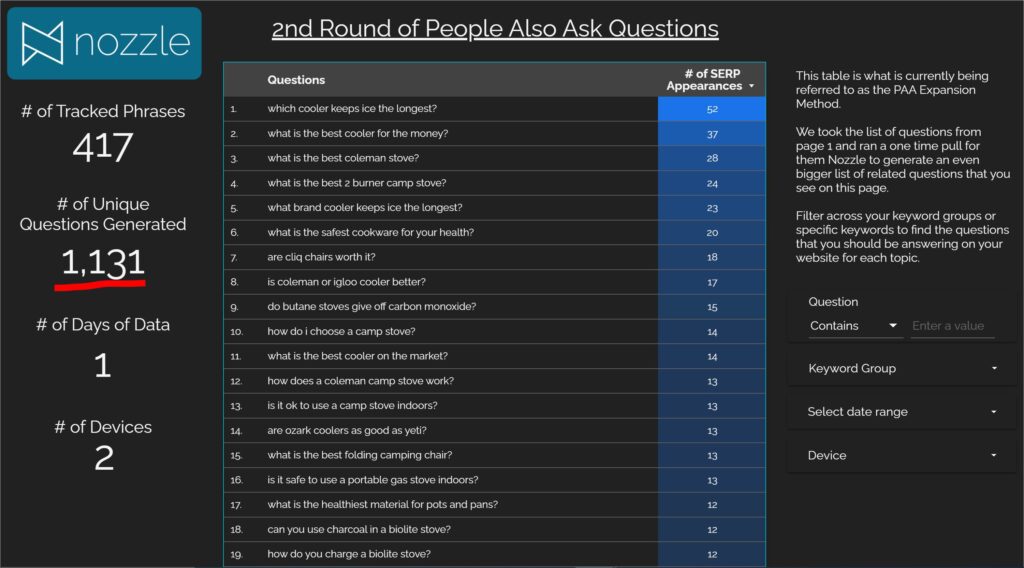 You can play around with this specific REI Demo PAA Report here.
Use the filters to see questions specifically related to each keyword group or to pull up a list that only includes specific terms like "cooler", "chair", or "butane".
Second Example:
In this example, I started with only 3 phrases and used the PAA Expansion Method 4 times to end up with a list of 1,033 unique questions related to Christmas.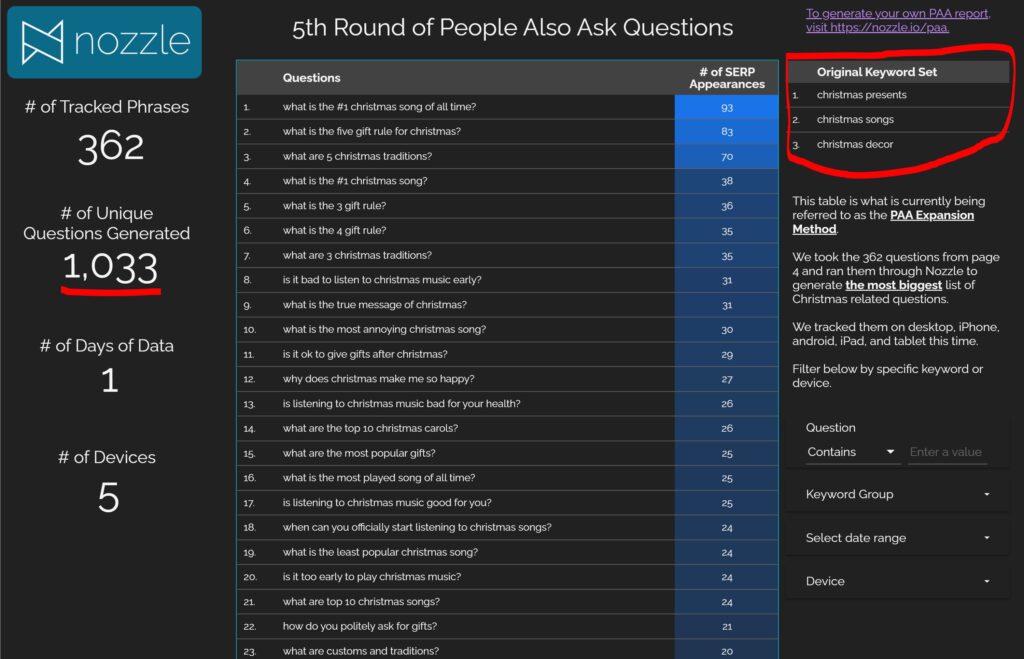 Play around with the Christmas PAA Expansion here.
Lets end with a quote from a happy PAA Deliverable recipient:
You just gave me a year's worth of content ideas for this project!
To generate your very own PAA deliverable to give you the warm fuzzies, click here.