Do you really need a keyword rank tracker?
Is Google Search Console good enough? Or is a keyword tracking tool a necessary part of a solid SEO toolkit?
The Short Answer
Google Search Console is free, and it's useful, so it would be a waste of good information not to use it. On the other hand, like most free tools, it's limited.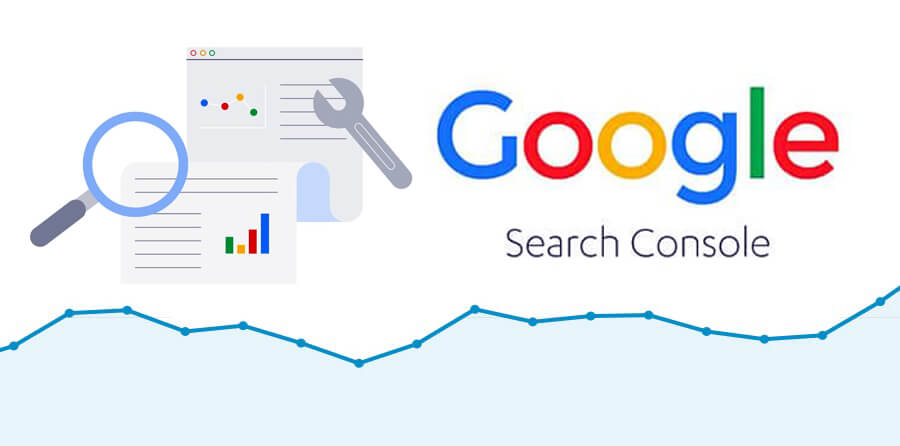 I asked 60+ SEOs whether they think using a rank tracker tool in addition is better for their SEO purposes or Search Console is good enough.
So should you use a rank tracker? Based on their responses, the answer is yes; most of them agree that a rank tracker is an important tool to have.
I don't think you get the complete picture from Search Console.

Isaac Bullen, Asia Pacific Director at 3WhiteHats
And Isaac isn't the only one:
Search Console doesn't use all data and clicks, so a rank tracker is useful to fill in gaps.

Stacy Caprio of AcneScar
Although Search Console is a great tool, it's not a replacement for a rank checking tool.

quif Shaikh of Blogging Ocean
Rank tracking tools have options that Search Console is just not built to support. And basically, as long as you understand how to use them, more options, more data, and more granularity is better than less.
Take it from Francesca Nicasio, Content Marketer at Payment Depot:
Adding rank tracking tools to Search Console provides a more comprehensive, refined experience and deeper insights.
Additionally, a wider variety of data sources can help make up for dips in the accuracy of one source. So, if you're looking for more data, and more reliable data, using a rank tracker in conjunction with Google Search Console—and even with other SEO tools—is the way to go.
Overreliance on any one tool is foolish, especially if the goal is to get the most comprehensive view of the data as possible.

Cary Haun, Technical SEO Specialist at Twelve Three Media
Diversifying is key to deliver optimal results.

Pablo Lopez, Head of Search at topflight Agency
In other words, combination is key.
I don't know a single SEO who would recommend using only Google Search Console.

Matt Lally, Founder of TheGiftYak
However, if you're really uncertain, a cost-benefit analysis is a smart approach.
Google Search Console has the obvious benefit of being free to use whilst most rank trackers have an associated cost. Therefore, depending on how advanced your SEO strategy, and which data you are using to help to determine the tactics within that strategy, the cost-benefit analysis of additional rank trackers may not be positive. For many sites, Google Search Console provides ample data to base a strategy on.

Daniel Cartland, Head of SEO at NOVOS
My take on it is this: decide what options are valuable to you and pick the tools that have those options.
Is Google Search Console enough for you? Let's take a look at its capabilities.
What Google Search Console Can Do
Here's what you can easily do with Google Search Console:
Errors and Indexing
Get help with indexing
View the crawl stats for your website
Discover and resolve website errors
Learn about mobile usability issues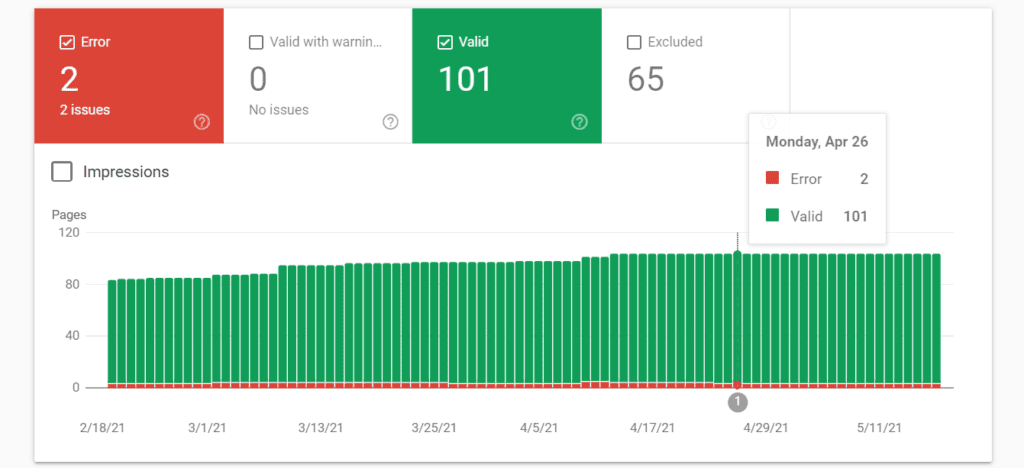 Performance Overview
View Metrics:
Total clicks
Total impressions
Average CTR
Average position/rank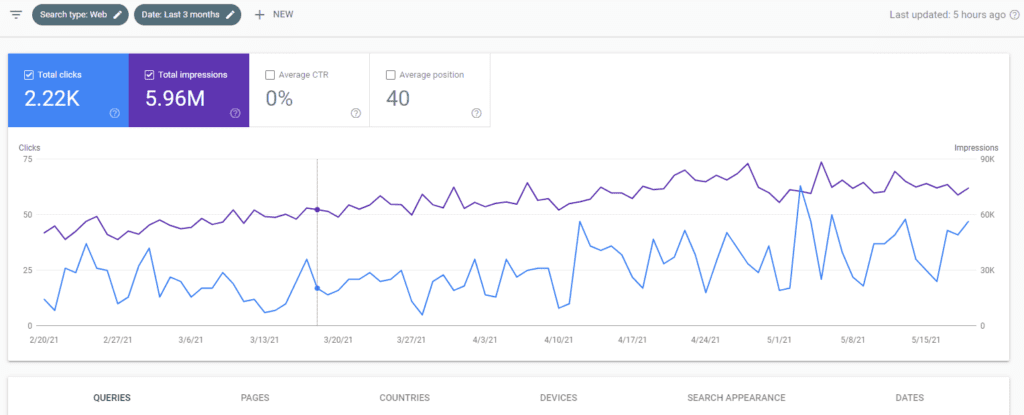 Filter and Compare:
Search type
Time frame (stores data for up to 16 months)
Query
Page
Country
Device
Search appearance
Keywords
View which pages are ranking for a specific keyword
View which keywords a specific page is ranking for
Link Analysis
View backlinking domains, anchor text, and top linked pages
View top internally linked pages

Some of the biggest benefits of Google Search Console are that it's free, it's simple, and, in the words of Meg Atteberry, owner of Copywriting with Fox, "nothing compares to getting the information at the source."
Simplicity
Another plus of Google Search Console is that it's easy to use for simple tasks if you're a beginner.
It's not hard to use. It only takes a few hours to watch video tutorials and read the ultimate guides about using GSC.

Anatolii Ulitovskyi, CEO of SEO Tools TV
My own experience backs this up.
Accuracy
Because it's Google's own tool, some SEOs praise it for its accuracy.
Since Google owns the data, you don't have to worry about them not getting it right in Search Console. I think that Search Console is the only way to get accurate rankings data for your site.

Jack Shepler, Founder of Ayokay
Search Console is the gold source, and the main disadvantage of rank trackers is they are always slightly behind or out of step with Search Console, so there is some doubt as to how accurately they are reflecting reality.

Greg Dickens, Founder of Epilocal
That's not to say all rank trackers are the same, though. Nozzle pulls Google's data, and its high quality is our favorite thing to brag about. You can learn more about Nozzle's data here.
Other SEOs are a little skeptical about Search Console's accuracy.
SEOs like to give GSC a hard time because it's a bit slow in reporting and, sometimes, is just inaccurate. It's always been the red-headed stepchild of Google's analytics tools. That said, it's also the only direct-from-the-source tool for rankings.

Derek Gleason, SEO Lead Analyst at Workshop Digital
And More
Here are a few other areas where Search Console shines:
Overview
Google Search Console is great for providing a high-level snapshot of your keyword rankings (and is especially helpful for keyword research) but lacks the robust features that many keyword ranking tools provide.

Justin Smith, CEO of OuterBox
Clicks and Impressions over Rankings
Search Console doesn't provide rank. They provide search impressions and click data. Oftentimes you can make more intelligent decisions based on this than rank.

Jennifer Rogina, Co-Founder & Lead Marketer at ClearPath Online
This is one of the areas where, rather than relying solely on rank, Nozzle tries to provide a more holistic a view of the data, with metrics like Pixels from Top, Percent Above the Fold, SERP Percent, and so on.
Trends
GSC is good for comparing against itself or for trending patterns, but not for knowing what your actual position is at the moment. That is what Ranking Software is for and why we use it.

Kristine Schachinger, SEO Consultant at Sites Without Walls
Where Search Console Falls Short
Time Delay
A lot of SEOs agree that Search Console's data lag of 1-2 days is pretty annoying. If you're getting fresh data, it's likely preliminary and incomplete, as Google admits.

Incomplete Toolset
SERP Features: Search Console doesn't allow for tracking all the SERP features, like local packs, featured snippets, People Also Ask boxes, and so on, in addition to the organic results.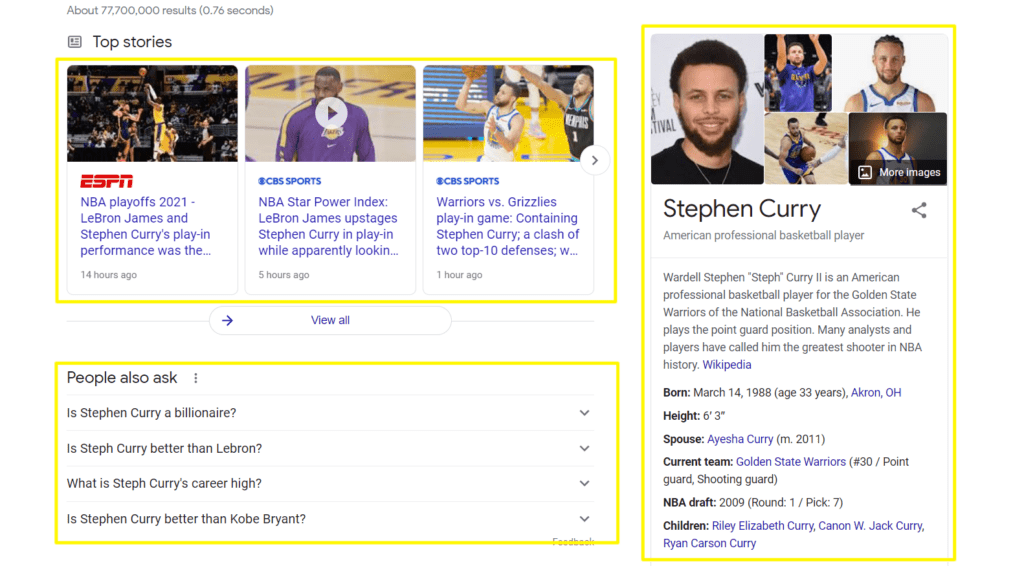 Competitor Tracking: Likewise, Search Console isn't built to help you track your competitors or learn more about them. Instead it focuses on your own website.
You don't get competitor insights, SERP feature data, and you have to operate in Google Sheets, which not all of us like.

Neal Taparia, Co-Founder of Spider Solitaire Challenge
Limits
Historical Data: Search Console has a limit on the amount of historical ranking and traffic data it stores and shows for your website.
Google Search Console increased its data retention period from 3 to 16 months back in 2018. Although this is better than the original 3 months, some tools offer a much longer retention period for search data (ahrefs offers plans with 3-year data retention). This can be very beneficial for long-term projects and research.

Nat Miletic, Founder of Clio Websites
Keywords: Search Console only shows up to 1000 keywords (queries) that your website is ranking for.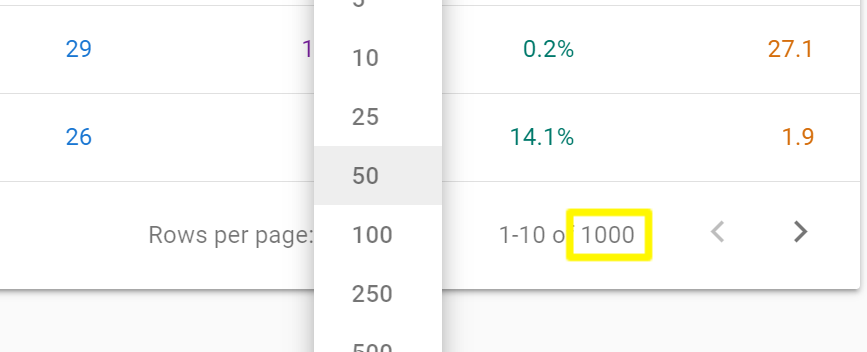 Location: In Search Console, you can only get as specific as country when filtering by location. This is insufficient for small local businesses or those competing in local SEO markets.
Data Usability Difficulties
Averages: Search Console deals in totals and averages, with low granularity.

GSC looks at data, often over several months, and then give you the average ranking of your site for a specific keyword. This is great for a generalised review, but if you're looking for an accurate depiction of the current rankings, a separate tool is a much better choice.

Charlie Worrall, Digtal Marketing Executive at Imaginaire
Overwhelming Data: Search Console lacks the filters and organizing capabilities that make rank tracking more efficient.
In Search Console, you will see thousands of queries, and there is no good way to get an overview of the most important ones without wasting a lot of time clicking around the tool.

Paw Vej of Financer.com
Difficulty with UI: Even though some SEOs love Search Console for its simplicity, there are several functions of the tool that require familiarity and skill to carry out.
Google Search Console is sometimes very complicated to use, and someone who is not an expert at using it may ruin their keyword and website ranking with this tool.

Andrea Kuznak, Marketing Manager at Go Visa Free
Google Search Console could be a bit more tedious and difficult to navigate especially for people without a strong SEO background.

Marcus Clarke, Founder of Searchant.co
GSC's UI is awful if you wish to analyze individual keyword's growth over time.

Rajiv Singha of Cue Blocks Technologies
Static Data:
The data you get in Google Search Console is helpful, but it is also static and in a bit of a vacuum. Movement over time across SERPs provides more context and you can generally pinpoint what changes to a page led to the movement.

John Ross, CMO of Test Prep Insight
Misunderstanding of Data: Checking the SERPs can show you evidence that seems to contradict Google Search Console. Search Console is technically not wrong, but the data it displays is calculated in a way that raises objections among some SEOs.
Lyndon NA wrote a Twitter thread explaining some misunderstandings surrounding Search Console's data. "GSC tends not to be 'specific,'" he notes.
So you might be at position 50,
but as few people go to page 5 in the SERP,
those don't get counted (so again, the "mean average" you expect is skewed, as the lower rankings may not even be counted as they aren't seen!)

Thus why so many people pay for Rank Tracking tools.— Lyndon NA (Darth Autocrat) (@darth_na) September 6, 2022
Go read the whole thread! It's very informative.
Rank Tracker to the Rescue
No Time Delay
Unlike Google Search Console, rank trackers don't have a time delay of 1-2 days. A lot of rank trackers offer daily tracking, but Nozzle offers tracking on an hourly or even custom schedule in addition.
While I use Search Console, I definitely prefer rank trackers. I like being able to do a real-time refresh to see how my rankings are right now. This is especially helpful when we're in the middle of an algorithm update and I want to see how turbulent rankings are in my niche.

Alex Williams, SEO Lead at The Website Flip
Varied Toolsets
Different rank trackers have different features, and you should use a rank tracker tool that fits your needs. This may result in combining several tools to get what you want.
Ahrefs has a detailed dashboard snapshot that gives the real picture of inbound link activity.

Besides, it is very effective for content exploration by identifying top content and trends for multiple industries that help us curate relevant and trending content for better rank.

Mark Condon, CEO and Marketing Head at ShotKit
Rank trackers do other things to help you improve your page rank that Google Search Console won't do. These include website audits to see where other glaring shortcomings might be that are damaging your SEO.

Samuel Stein of eSafetyFirst
A significant component of our work as an SEO-focused agency involves deep link analytics. This is information not accessible on Google's Search Console, such as crawled and indexed links, dofollow/nofollow links, details about referring domains, and backlinks. This data is critical not only to growing and maintaining our own site's authority, but also to campaign development for our clients.

Brianna Bentov, PR Consultant at CanIRank
Features within the Ahrefs rank tracker make it much easier for us to implement SEO best practices. For example, the Keyword Difficulty score helps us pinpoint which keywords are more practical and profitable for us to target.

Jordan Peagler, Owner of MKP Law Group
Larger Limits
Paid rank trackers have larger limits than Google Search Console–sometimes no limit at all.
Historical Data: Many paid rank trackers show you data for longer than the 16 month limit of GSC. For example, Ahrefs has a plan with a 3-year data retention, according to Nat Miletic. Nozzle stores your data forever, so even if you leave Nozzle as a customer and come back at a later date, your data will be waiting for you.
Keywords: With higher keyword limits, rank trackers are much better than Google Search Console for keywords. Nozzle has no limit on the amount of keywords you can track using its tool.
Location: Many rank trackers can drill down to locations as specific as zip codes. Nozzle lets you track from as broad as country to as narrow as neighborhood.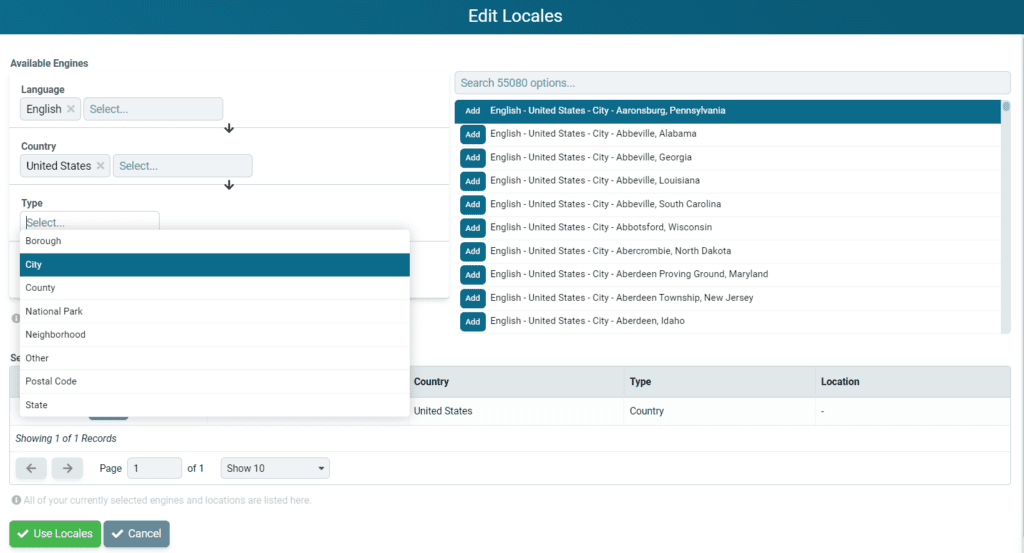 Better Data Usability
Exact Positions: Since Google Search Console only provides average rank, rank tracking tools offer much more specificity.
Using third party rank tracking tools can provide much more granular data that can help make informed decisions in an SEO campaign.

Kevin Cook of On The Map Marketing
A rank tracker tool can give you such great detail as to what positions your keywords rank in, and what page those keywords are located on that are driving traffic.

You should work hard to silo keywords, and target certain keywords & secondary keywords on each page because you'll want to know exactly where your efforts are coming from when monitoring your ranking increases and decreases. This helps you to know which pages of your website may be competing against each other and which pages aren't ranking for your desired keywords so you know where to increase your efforts.

Elizabeth Weatherby, Senior SEO Specialist at CSI Financial Group
Solid Organizational Capability: Many rank trackers offer more filters and more ways to manage your data in useful ways than Google Search Console does.
For example, one huge bonus of rank trackers is choosing and grouping your own keywords.
I prefer rank tracking tools to Search Console because I can limit my reports to the keywords that I'm currently trying to rank higher for, as opposed to seeing a cluttered report with low volume or irrelevant keywords that people happen to be using to find my site.

Chloe Brittain, Owner of Opal Transcription Services
Using a rank checker like SEMRush allows us to choose and track the keywords that we want. So if we are just starting out with a new keyword we want to rank for, we can start tracking the data immediately, even if we don't rank well yet. Google Search Console only lists the keywords you are getting a good deal of traffic from. You are not able to actually pick and choose, so it is definitely not ideal for overall keyword tracking.

Jeff Moriarty, Marketing Manager at Moriarty's Gem Art
Better Visual Representation: Rank trackers often display your data in more intuitive and visually pleasing ways. At Nozzle, this includes Nozzle Vision and SERP HTML comparison, which make it easy to prepare simple and effective reports for your clients.
A rank tracker tool allows us to save time when putting together monthly reports for clients (which can get pretty busy, considering the amount of clients).

It also allows us to present the findings to the client is a great visual dashboard, already combined and analyzed with possible charts and graphs. We can also present the overall progression of keyword rankings over a longer period of time in a nice visual way.

Kristina Frunze of Bulid Media Group
Competitor Analysis
Different rank trackers offer a variety of great competitor analysis tools.
When you use a rank tracking software, you are able to see how you stack up versus the competition. This is important to detect overall trends and competitive advantages.

Jason Parks, President of The Media Captain
With Nozzle, you can track the entire brands of your competitors, not just their domains. You can also track your own brand, including social posts and YouTube videos.
Rank Tracker Cons
With all that rank trackers have to offer, they do have a few cons. Sometimes, however, what one keyword tracker lacks, another one excels at, so a real analysis of rank tracker downsides has to be done on an individual basis. Still, there are a couple that affect many rank tracking tools.
Cost
Although not all rank trackers cost money, the ones with the greatest capability do. Others have a limited free version with paid upgrades. So if you're looking for optimal functionality in a rank tracker, paid is usually the way to go.
While Google Search Console is a good option for those who don't have the budget for rank trackers, it certainly does have its disadvantages. Of course, having a rank tracker is an additional cost, but those are pretty marginal most of the time.

Andrew Martins of LVBet
Limited Database
Rank trackers lack a big database which makes Google Search Console a more viable option for now.

Kate Gross, SEO Manager at Fix the Photo
While this is true for tools like Ahrefs and Moz, who have their own bots crawling the web, Nozzle uses Google's data to give you the most accurate rankings possible.
Final Considerations
The decision to use a rank tracker in addition to Google Search Console is really an individual decision. It should depend on the following:
Your skill level If you're a total newbie to SEO, Google Search Console is a good place to start. You'll pick up new skills and tool preferences as you go.
How specific you want your data
While Search Console is a must-have tool, it's good enough to gather high-level, non-specific insights that can be viewed inside the tool. However, if you invest in SEO, you need to measure what you manage. We use rank tracking tools because they provide a better insight into performance.

Sasha Matviienko, Director of Digital at growth360
Your budget If you're unsure of whether you should use a rank tracker, a rank tracking plan that fits your current needs likely won't cost too much.
However, if you are extremely tight on budget, Search Console will provide you with enough data for the time being.
What features you need Every rank tracker is different. Find the one that works for you. Often, a combination of tools is best to satisfy all your needs.
Nozzle is great for accurate data, a variety of useful metrics, custom scheduling, unlimited keyword tracking, competitor analysis, brand monitoring, and so on.