You know that person who is always funny and seems to have an endless repertoire of clever things to say? Every company has them, maybe you're that person in your company and you let it seep through to your work, benefiting your company. We are highlighting a few of those companies whose employees brought out their humor, creativity and wit in a usually boring place, their robot.txt files. Who but the SEO nerds would even look for these?
To kick it off, and in case you're wondering if SEO is dead, go to https://www.isseodead.org/ to get your answer. Also check out their https://www.isseodead.org/robots.txt file and you'll find the same answer: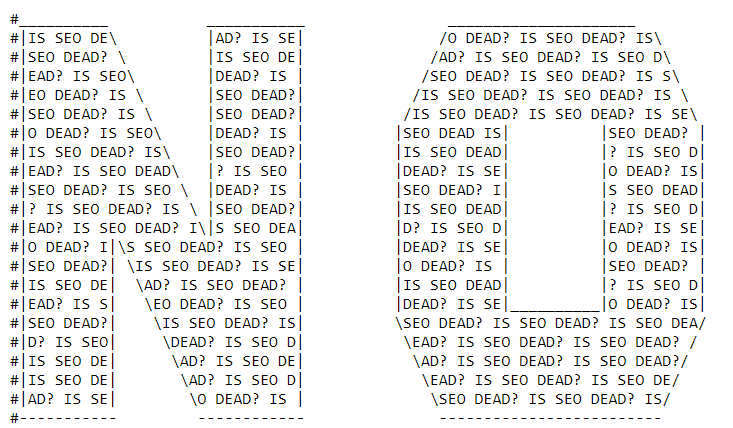 In the https://www.nike.com/robots.txt file you first see:

but even better is the impressive logo at the bottom of the page.

The https://www.youtube.com/robots.txt says:

You'll have to read through https://www.wikipedia.com/robots.txt because there are some funny things throughout, such as:




Scroll to the bottom of https://www.wayfair.com/robots.txt and you will find: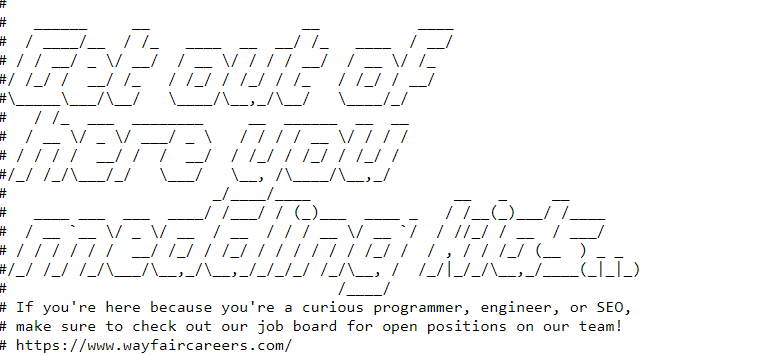 Have you ever looked at https://isitchristmas.com/? Just incase you're ever unsure if it is, in fact, Christmas, there's your resource. And once you've visited there check out their https://isitchristmas.com/robots.txt file and this will be more humorous: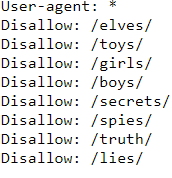 You could even use robots.txt for a shameless recruitment opportunity. Pinterest is one of many https://www.pinterest.com/robots.txt

At https://www.shopify.com/robots.txt they want to motivate you to work for them:

Someone at https://www.lowes.com/robots.txt spent a lot of time with their logo: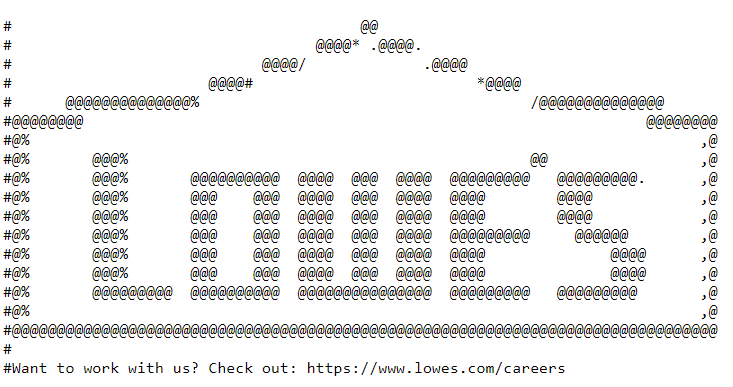 As well as at hp: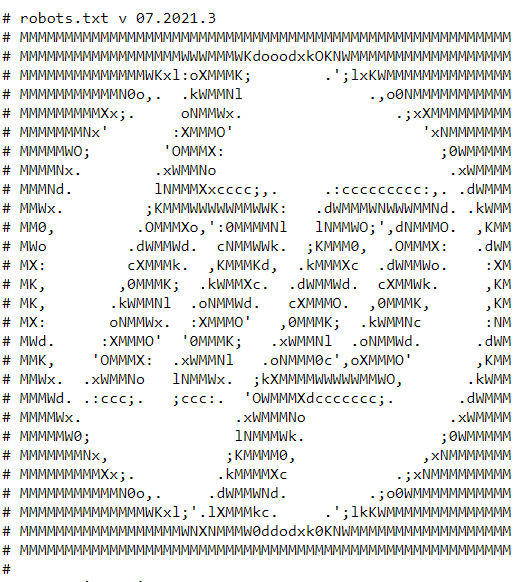 https://www.etsy.com/robots.txt has a funny robots.txt picture and message for Kent on their file: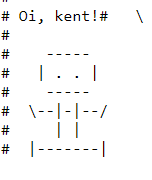 And now a message to non-robots from https://searchengineland.com/robots.txt:

Lets not forget https://www.screamingfrog.co.uk/robots.txt where they combine funny with recruiting and their logo: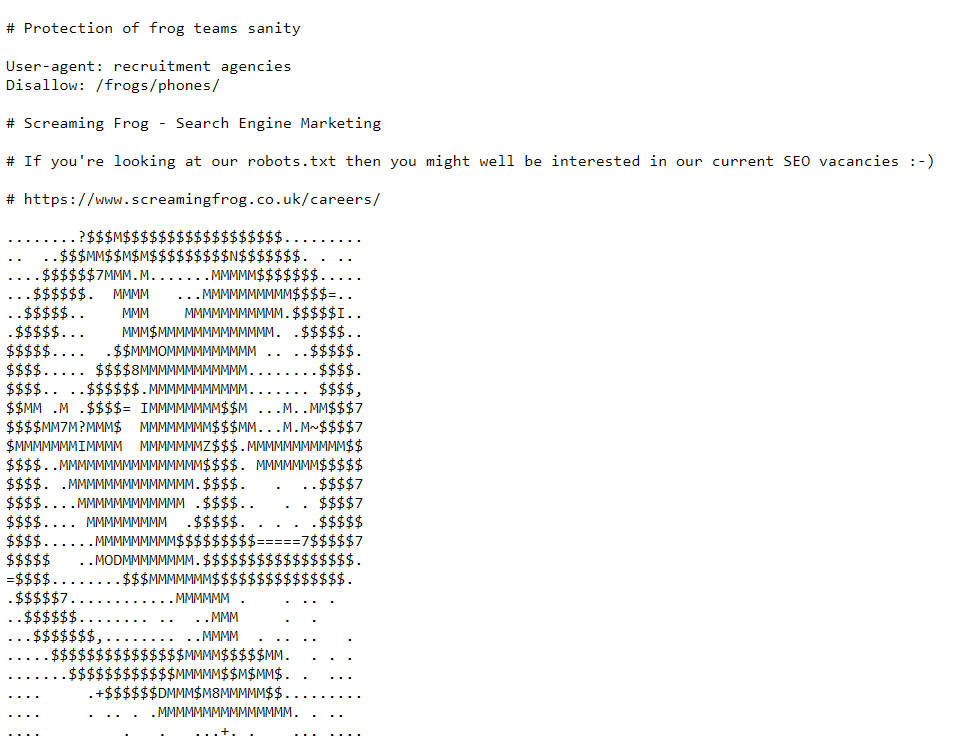 Here at https://nozzle.io/ we even jumped on board and added this to our https://nozzle.io/robots.txt file: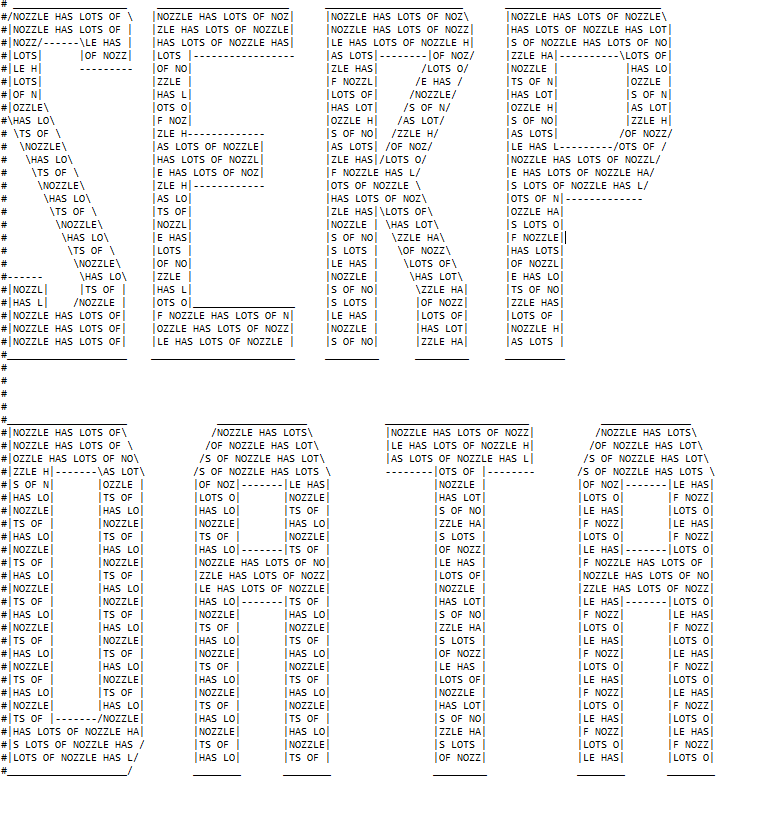 So now that you're inspired, go get creative with your robots.txt file, or feel free to share one that you've done!