The Nozzle team is excited to welcome its new Google Search Console dashboard! Sometimes Google Search Console feels like just one more tool you have to log into. But now you can analyze your Search Console ranking data in the same place as the rest of your SERP data. You'll find your Search Console data in your Nozzle workspace, with the look and feel of Nozzle too!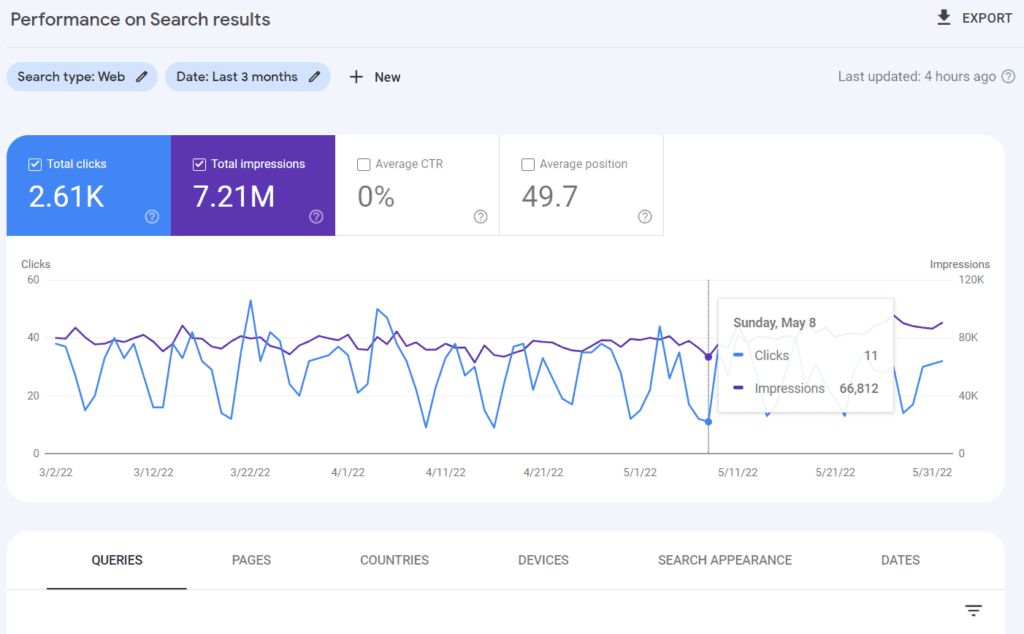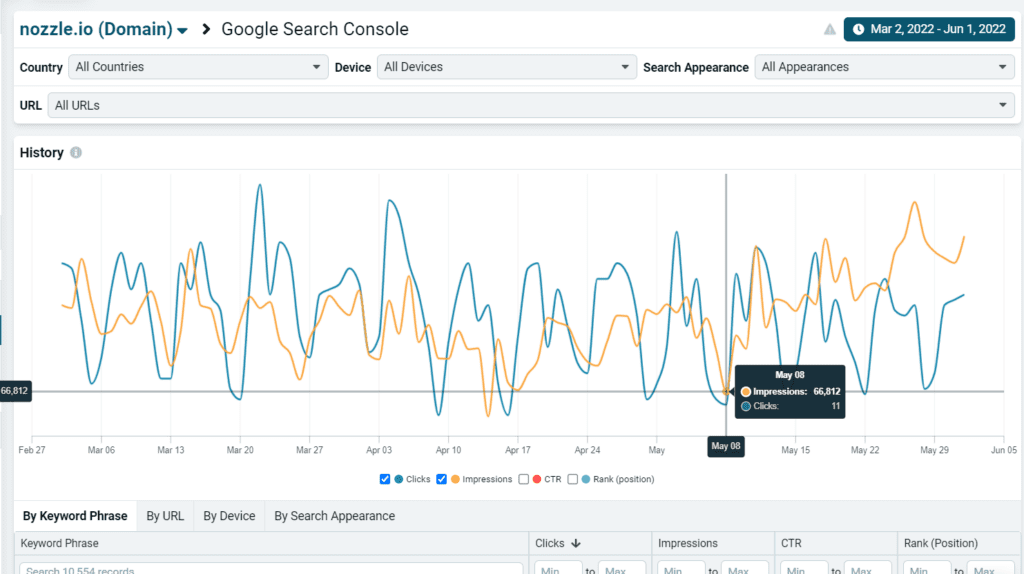 All you have to do is visit the Google Search Console Overview dashboard in Nozzle and follow the prompts to sign into your GSC account. Nozzle will pull in and display your live Search Console data.
Nozzle's dashboard functions just like Google's, but with minor differences in lingo and layout. Visit our help article for more information on these differences.
It's worth noting here, though, that Search Console defaults to a 3-month date range, whereas Nozzle defaults to 30 days or keeps the date range you most recently viewed. This can distort average values.
The biggest plus of Nozzle's GSC dashboard is coming soon. Search Console will only let you view 16 months of historical data. We currently only pull the data Search Console displays, but we're working on storing that data in BigQuery so you'll be able to view a much longer history for your GSC data in Nozzle as time goes on.
We hope you enjoy the convenience of Nozzle's Google Search Console dashboard and look forward to helping you reach above and beyond Search Console.