In order to try and obtain some more links for Nozzle, I found a list of startups from a blog posted by Twoodo.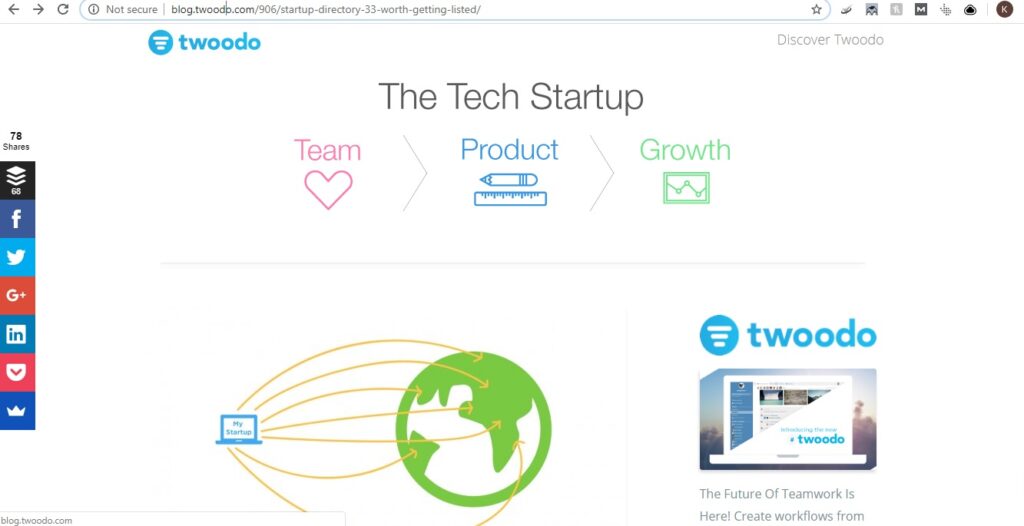 As a SaaS startup, we have been looking for places to promote Nozzle and get more brand exposure, traffic, and links. We came across Twoodo's list of 33 startup directories that are mostly geared towards SaaS and web apps.
Out of 33 websites, I was able to submit Nozzle to 10 of them with mixed results. Some of the submissions are still pending review. I'll come back and update the following information as we hear back from those sites.
The 10 sites I submitted to:
Alternative To – This was a really easy submission process. I entered information about Nozzle, as well as added competitors of our product.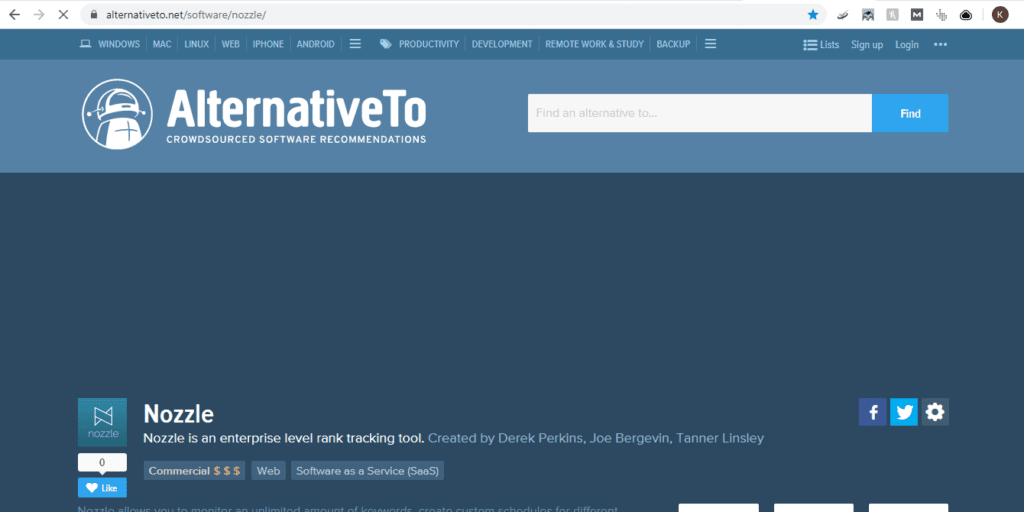 CrunchBase – Another easy submission asking for company name, description and location. I also recommend connecting founders and employee profiles to the company profile and adding your company's LinkedIn and Twitter profiles.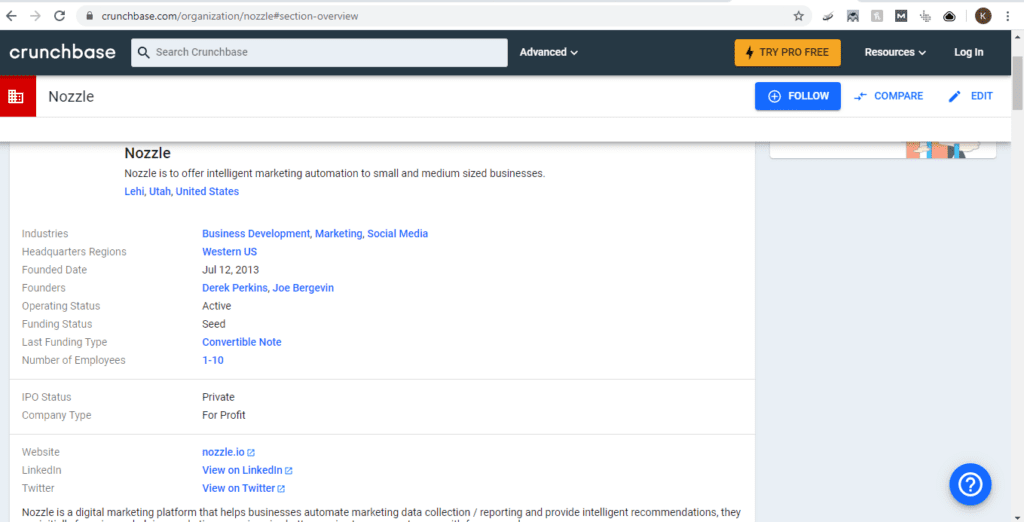 Listly – Listly is unlike the previous two. It's a website where people can create lists about products, services, and so on. I made a list of 5 rank trackers, and included Nozzle. Listly was more difficult to navigate compared to the others. The list I made as well didn't come out in the order I wanted it to. I'll try and see if that can be fixed.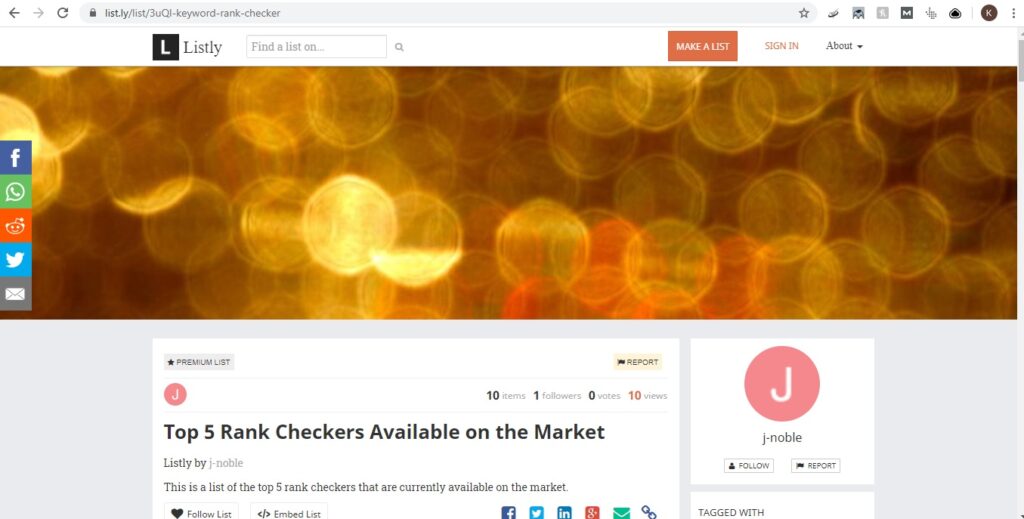 BetaList – BetaList was an easy website to navigate, and I was able to submit Nozzle to be reviewed. I have not heard anything back yet, and BetaList said it could take a month or more for my application to be reviewed.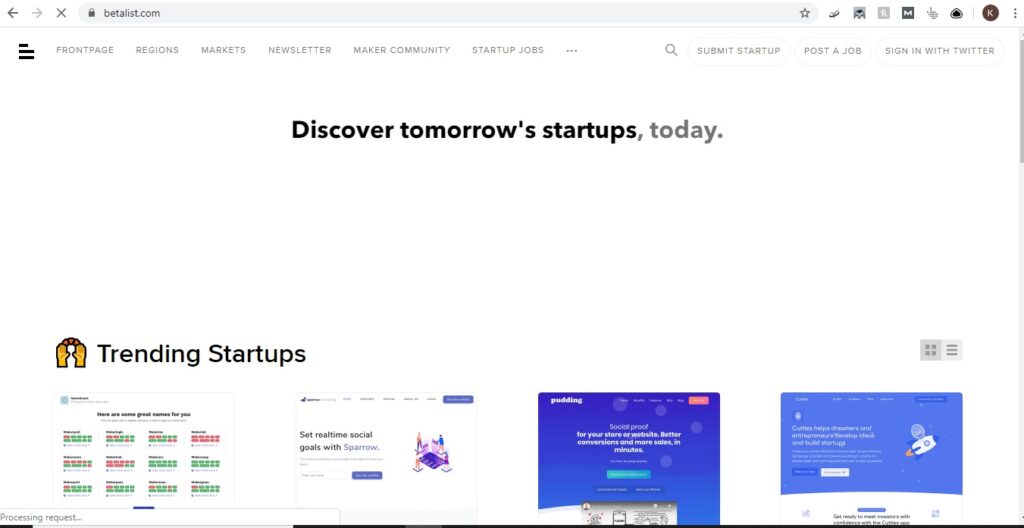 Top Alternative – Top Alternative easily allowed me to submit Nozzle for a review. I haven't heard anything back since my submission.
Launching Next – Launching Next had an easy submission form in order to submit a startup. Once submitting Nozzle, I had a message pop up on my screen telling me it could be 2-4 months before our application is reviewed. 7. Killer Startups- Killer Startups was another easy submission to fill out with our information. Once submitted, I was told that it could take up to 90 days to review.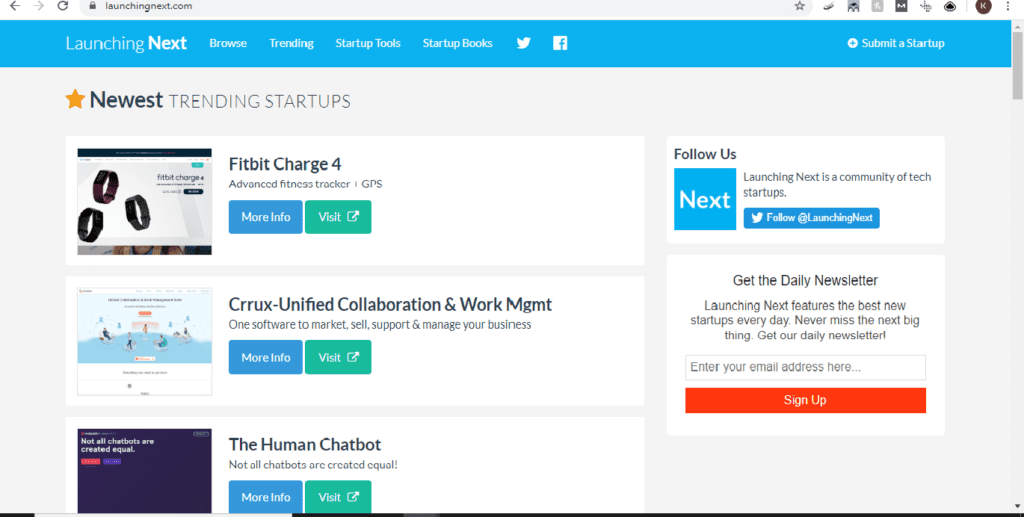 Capterra – Capterra's submission process was easy. After going back on the site, I couldn't find the exact place where I had submitted our application. I received a message back that they needed more information about Nozzle in order to process our application. I'm waiting to hear back about what the next steps are.
Hacker News – Hacker News is like Reddit, where you submit different ideas or questions as threads. I submitted a question asking if people are looking for a rank tracking tool. I don't recommend submitting to this site unless you are going to invest some time to learn how to properly engage with its audience.
Addictive Tips – On Addictive Tips, I sent in a message talking about our work here at Nozzle, being an enterprise level rank tracking tool and how we stand out against our competitors. At this time, I haven't received a link or a message back.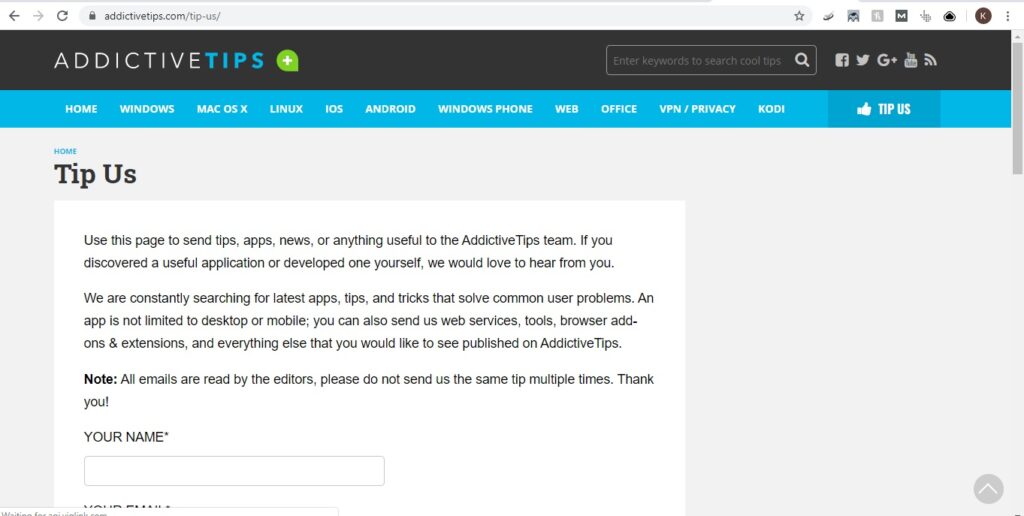 Mashable – On Mashable, I submitted a "Hot Tip" about Nozzle. I haven't heard back yet at this time regarding if Nozzle would be featured or not.
Some of the sites I didn't submit to:
The following sites require payment and I haven't tested any of them as of yet: GetApp, Erlibird, Top Alternative, and App Appeal. This next group of sites don't exist anymore: Maqtoob, Start Up Vid, The Next Web Marketplace, About Your Startup, Launch Sky and Startups FM.
I tried submitting Nozzle to New Big What but after filling out the application I was denied because my browser was a "spambot". I found that funny.
And finally, the following sites weren't a good fit for the industry that Nozzle is in:
Product Hunt, AngelList, All Web 2, TechCrunch, Startup Tank, AppStorm, Upload.com, Fuel Up, Reddit, Gust, and Clpud base 3.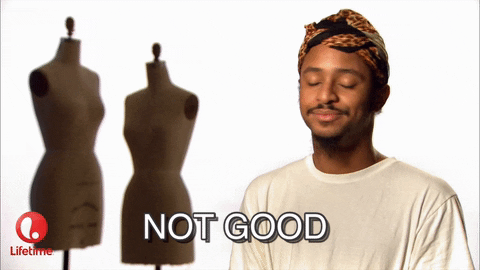 Overall, submitting to these start-up, SaaS directories was okay. Hopefully my successes and findings above will help you save time so you can focus only on the handful that worked.