In layman's terms, Local SEO is the practice of increasing the search visibility of your businesses in local search results on Google. Local SEO techniques are most beneficial for businesses that have a physical location or serve a geographic area. By using the local SEO strategy, businesses can drive more people towards brick-and-mortar stores. This article will help you with ten actionable local SEO tips and tricks to help you stay at the top of your local SEO game.
Before we move forward, let's see some stats first
As per the latest stats, 46% of all Google searches are local, and over 50% of 'near me' searches result in a physical store visit. Another report reveals that 97% of people learn about a local business by online means than anywhere else.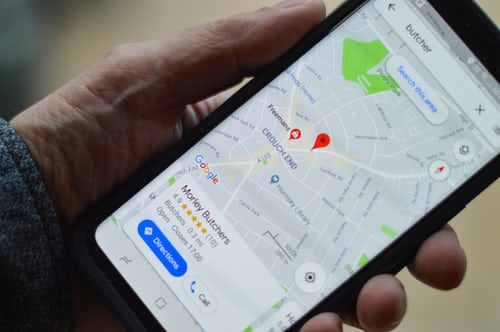 Here are ten actionable local SEO tips and tricks in 2021
1. Create A Google My Business (GMB) Listing
When it comes to local SEO search visibility, Google My Business listings are the most influential component. Because Google is paying more weight to social media presence, please share these posts on social media. If you receive visitors to your Google Posts page, Google will see that you provide valuable information and updates. You can also write mini-posts for your clients to demonstrate that you are actively managing your listing.
2. List Your Business in Other Directories
It would help if you listed your firm in various online directories in addition to having a Google My Business account. You can find this suggestion in practically any local SEO handbook because it is a powerful SEO component.
You can target the following directories:
Yelp
FourSquare
Angie's List
Bing Places
HotFrog
Best of the Web
About Us
In addition to these national and worldwide directories, you should check to see any online business directories in your area. Listings on these sites will offer additional local SEO signals to Google.
3. Keep Your NAP Information Correct
If feasible, keep your Google My Business (GMB) information up to date. If there are differences, Google has no means of determining which information is correct. If your company relocates, you should update this across all platforms as soon as possible. Consumers can now recommend modifications to a company's profile information, and Google may act on them.
4. Target Local Keywords
Targeting rank for local keywords is one of the fundamentals of local SEO optimization. Local keywords are self-explanatory. However, it would help if you still looked at long-tail local keywords for your business.
Suppose you operate a plumbing business in New York City, for example. In that case, you should examine search visibility for different variations of search phrases like "plumber, New York City," "plumber, NYC," and so on. You might also wish to look for hyper-local keywords like "plumbing services, Manhattan."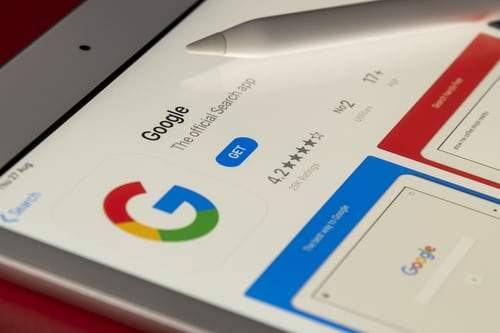 5. Optimize Your Site with Local Keywords
The next step is to optimize your site for the local keywords for which you wish to rank. Again, it is a tried-and-true google local SEO tips in 2021 that will be just as relevant as it was five years ago. Site optimization is a separate topic, but here are some onsite local SEO fundamentals.
To begin, ensure that your home page and any service pages include the local keywords you want to rank for in the:
Headings
Title tags
Meta description
Body
Footer
When feasible, you should also strive to add your core local keyword within the URL. When incorporating keywords, be sure you employ them naturally rather than keyword stuffing.
6. Create Local Content
If you want to maximize your content marketing efforts for increased lead generation, you must also provide local content. By inserting local keywords into the blog article, you may connect local content to your offerings. In addition, it allows you to add local keywords and events into your text naturally.
7. Optimize for Mobile
Optimizing your site for mobile is another of the top local SEO suggestions for 2021. Making your website mobile-friendly is critical for overall SEO success. It is, nevertheless, especially vital for local SEO. It is why.
According to statistics, 30% of all smartphone searches are location-based. It is a large amount, implying that many customers who find you through google local search are likely using a mobile device.
Potential clients will be put off if your site does not display well on mobile devices or navigation challenges. As a result, customers will most likely abandon your site in favor of one of your competitors who has a more professional online presence.
8. Optimize for Voice
It would help if you optimized for voice searches in addition to smartphone searches. According to research, mobile voice searches are 300% more likely to have local intent than text searches. Because the voice search era is still in its early stages, many businesses have yet to optimize their website and content for speech. As a result, it provides you with an excellent opportunity to stay ahead of the competition.
9. Take Time to Build Inbound Links
Inbound links are a critical ranking component that can help both traditional and local SEO. Begin by compiling a list of these companies. Then, optimize your process by looking for pages on their websites to place a contextual link. You can then contact the businesses on your list and recommend link positions.
Guest posting is another approach to build contextual inbound links for increasing your search visibility. For example, if any of the companies on your list have a blog, you may offer to write content for them that includes a link to your site.
In some situations, you may also want to consider obtaining backlinks from major websites such as Forbes.
10. Look Into Location Pages
Does your company have many locations? Make sure you're showing up in local searches for each of these locations.
You can accomplish local search engine marketing visibility by creating location pages. For example, assume you provide services in Houston, San Antonio, and Austin. Instead of having a single service page that lists all of these locations, make one for each city.
Conclusion
Optimizing your site for a specific local area will increase your revenue and drive more people towards your store. Now that we've covered many actionable SEO tips here, we recommend you get started with a local SEO strategy before your firm falls behind.