Nozzle is the enterprise-level keyword rank tracker. That means we can accommodate any number of keywords and keyword groups for agencies big and small, and we excel at providing sizeable businesses with large-scale keyword monitoring.
A keyword in Nozzle consists of a phrase, a device, and a locale. Unlimited keywords mean you can track as many phrases as you need on any device, in any locale and language, and on any schedule.
Device
Nozzle offers tracking on 5 devices:
Desktop
Mobile (iOS)
Mobile (Android)
Tablet (iOS)
Tablet (Android)

Mobile and desktop searches for the same keywords very often pull up SERPs with different rankings. And with the increased prevalence of searching Google using smartphones, tracking on multiple devices is important. The graph from StatCounter below shows just how drastic the change has been over the last decade.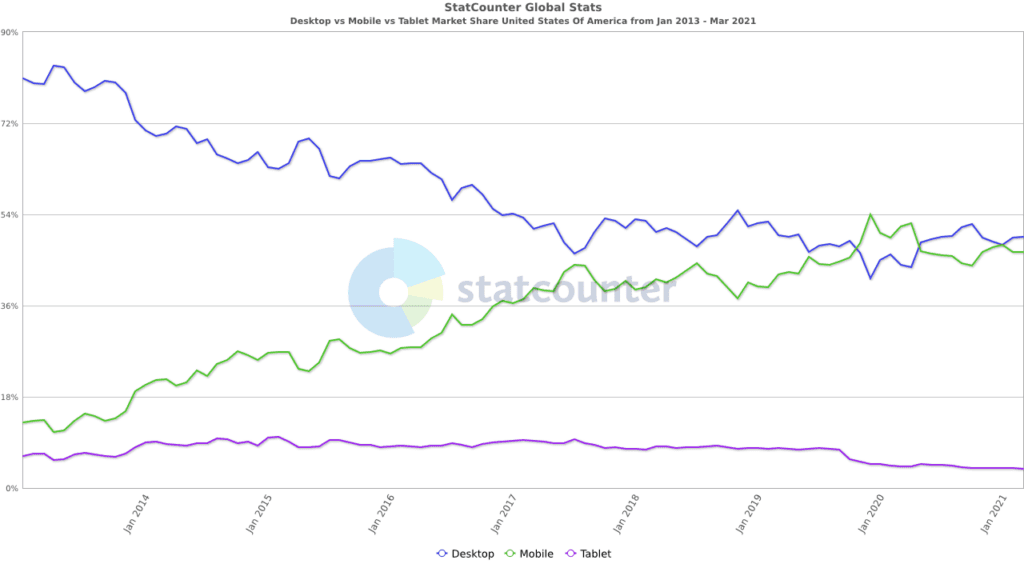 Locale
Nozzle allows for tracking in any location and in any language. You can track as broad as country, as narrow as neighborhood, or something in between.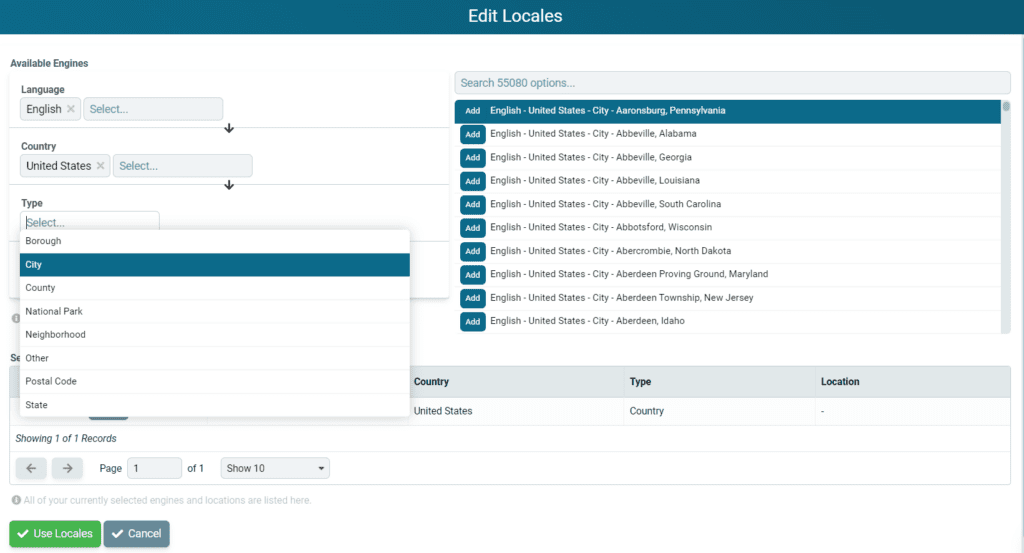 This can be incredibly useful for multi-location businesses or local companies that need to dominate their local SERP landscapes.
Scheduling
Nozzle offers multiple scheduling options, from hourly to quarterly. And you can track different keywords on different schedules, depending on what you want. We can even set you up with a unique tracking schedule to fit your company's needs when you contact us.

Pricing
We're committed to getting you the best deal possible for the number of keywords you need, so be sure to take advantage of our intuitive pricing calculator.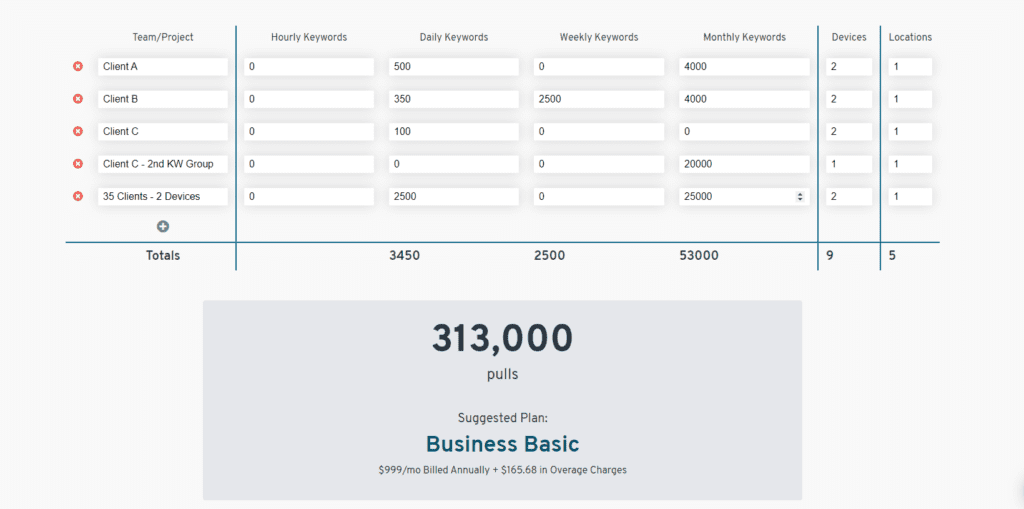 No limit on keywords means endless possibilities and personalized functionality. Who wouldn't want that?
Try it out today!