As with almost all things SEO, there are varying opinions about adding content to e-commerce category pages.
Some argue that a few paragraphs of content on a product category page isn't going to make much of a difference in terms of rankings and could distract people from clicking through to the product pages.
My counter-argument is that you can always place the content below the product listings to not distract from the products or write better content that visitors are happy to read.
Another argument is that successful e-commerce sites like REI.com and Zappos.com don't include content on their category pages so, why should I?
In response, I would ask: do you have as many inbound links and as much authority as they have? Furthermore, just because other sites are doing something a certain way doesn't mean that you shouldn't try something different.
Anywho, you should always be testing different tweaks to see what works best for your site, in your industry to get the best ranking results that you can.
Let's take a look at the results for one e-commerce website in terms of number of keywords ranking in the top 10 before and after adding a few paragraphs of content to their category pages.
Back in August of 2018, I began overseeing this campaign. At this time, none of their category pages contained any content other than their product listings.
We began adding 3-5 paragraphs of content to 20-30 pages a month starting in September, and finished the content additions to all category pages in January 2019.
First, let's look at sitewide gains.
This first image shows the growth in number of phrases ranking in the top ten from August 2018 to February 2019.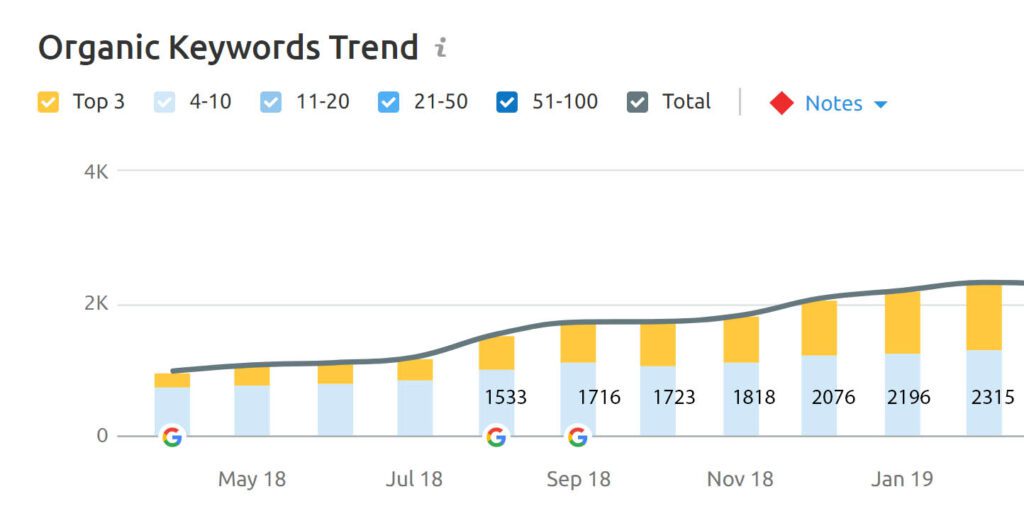 Here is the increase in just top 3 positions: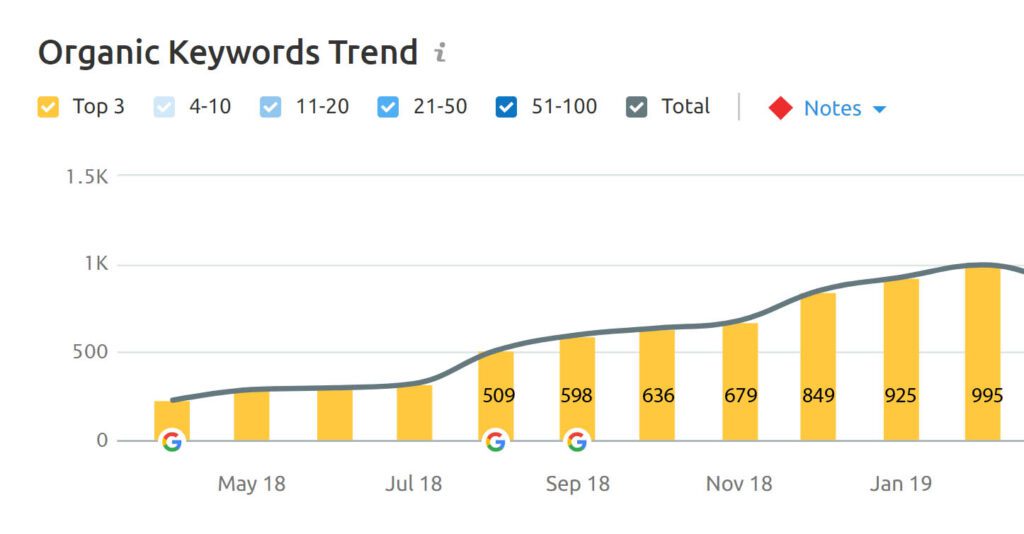 Here is the increase in positions 4-10: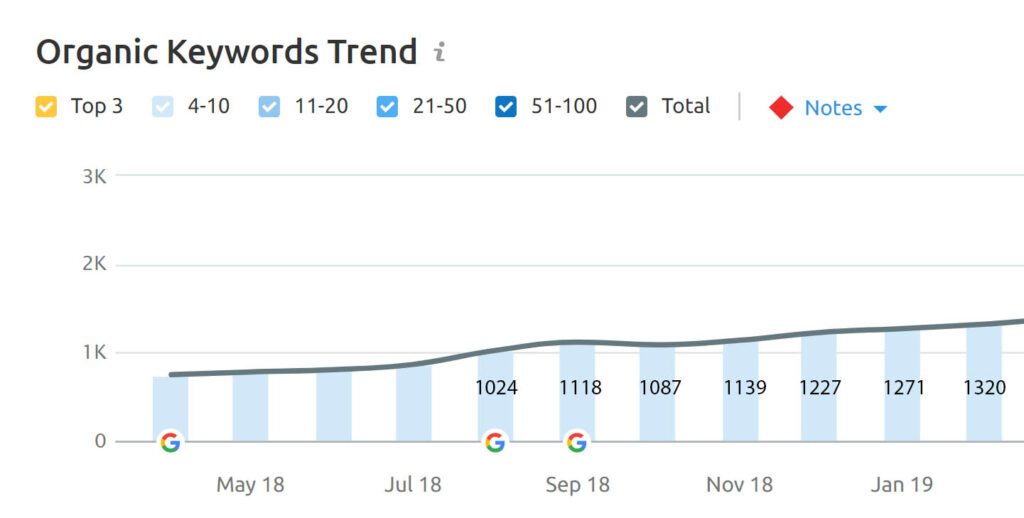 To be fair, there were more SEO things happening on the site during this time period too but I can assure you that only a handful of new links were acquired during that time frame and all of them pointed to the homepage. We also added canonical tags to the site in September. And we also used the opportunity to add a couple internal links to other pages from within the new content that we added.
But to get more granular, let's take a look at 5 specific category pages that we added content to and their keyword ranking improvements during this time period.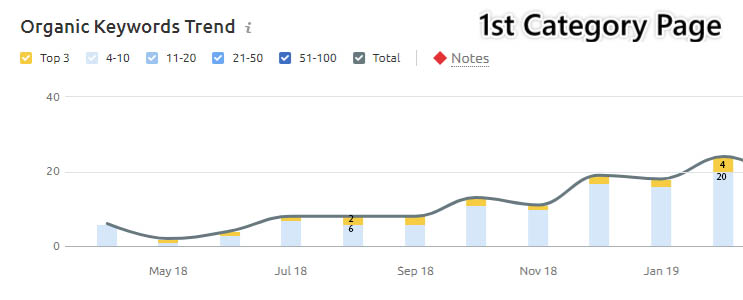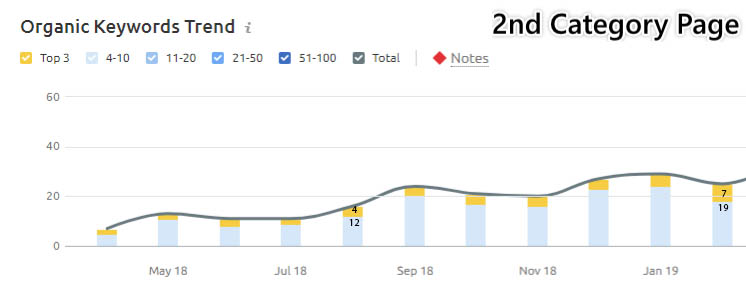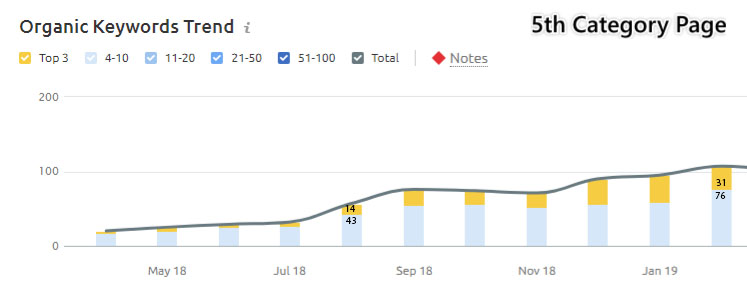 There are dozens of more examples of category pages with similar increases. Some of the increases started in November, December or January based on the timeline of when we got to those pages.
These increased rankings obviously resulted in more organic traffic to the site and has proven to be one example of why you should test adding content to e-commerce category pages.
Now go learn 6 additional ways to compete with ecommerce giants in your same industry.