The power of flexible scheduling is definitely overlooked in rank tracking.
Tracking your target keywords on a customizable schedule has some indispensable benefits.
Price
The number one advantage of customizing your keyword tracking schedule is price.
When you track all your keywords daily, the cost can add up pretty quickly. But when you schedule only your top priority keywords daily, you can track so many more keywords on a weekly, monthly, or other basis for a fraction of the cost.
For example you can track 10,200 keywords on different schedules for the price of tracking 1,000 daily keywords. That's data for 10x as many keywords! By watching your less important keywords less closely, you still get the data you need plus a much wider view of the SERP landscape and your SERP competitors on top of that.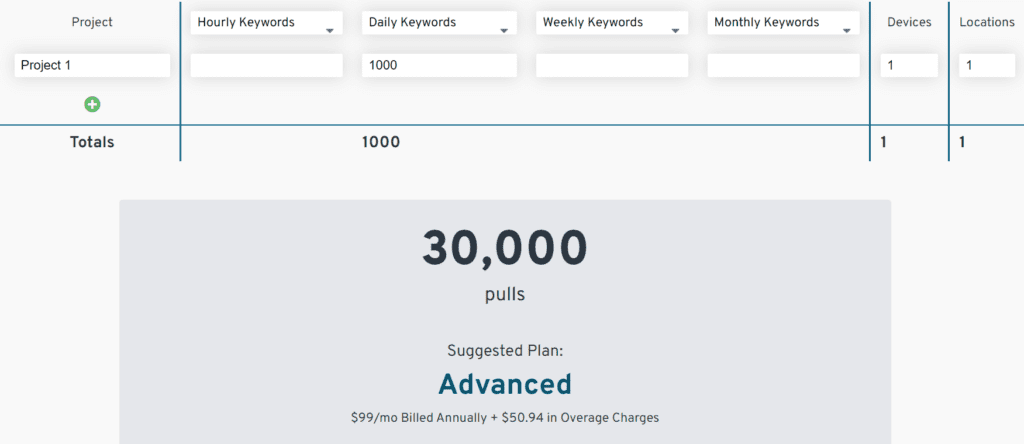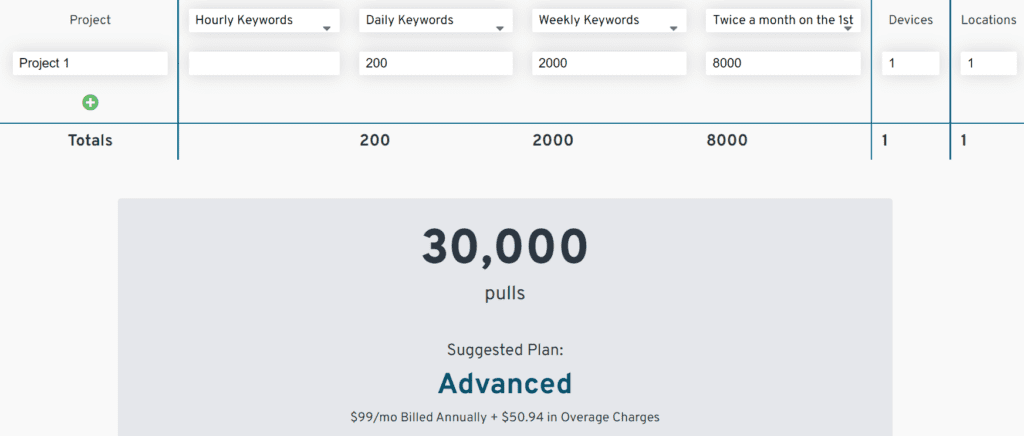 Being strategic about your keyword tracking with flexible scheduling, you can see loads more data while staying within your budget. Best and cheapest are not mutually exclusive. Check out Nozzle's interactive pricing calculator to discover the right keyword/price balance for you.
Your Way
With so many tracking options, flexible scheduling accommodates individual business needs of all kinds.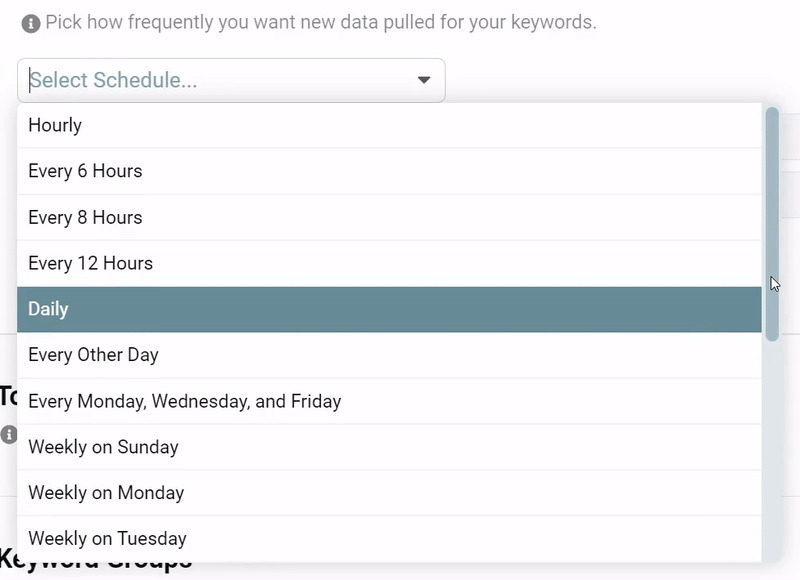 SEO agencies who have weekly meetings with particular clients on, say, Wednesdays may want to schedule such clients' weekly keyword data pulls for Tuesday, staying competitive by reporting on the most up-to-date ranking data rather than three-day-old data. Although only a small step up from the default Sunday pull of many ranking tools, this can make all the difference.
For research projects involving thousands of SERPs, Nozzle's many scheduling possibilities allow for a vast data scope while remaining affordable. For example, you can track an enormous list of keywords for several years for cheap if you select the monthly or quarterly option. Or, where a timeline is irrelevant, you can do a one-time pull of SERP data for hundreds of thousands of keywords. A one-time pull is also optimal for use in a People Also Ask report.
SEOs in fields where rankings are highly volatile and change multiple times within a day, such as news reporting, may want to monitor their keywords extra closely, like on an hourly basis. Likewise, companies offering time-sensitive sales (think Black Friday), airing Super Bowl ads, or organizing events may prefer hour-by-hour updates in their ranking data for a contained period of time. This is not only possible but easy with Nozzle's flexible scheduling. All you have to do is select a custom start and end date.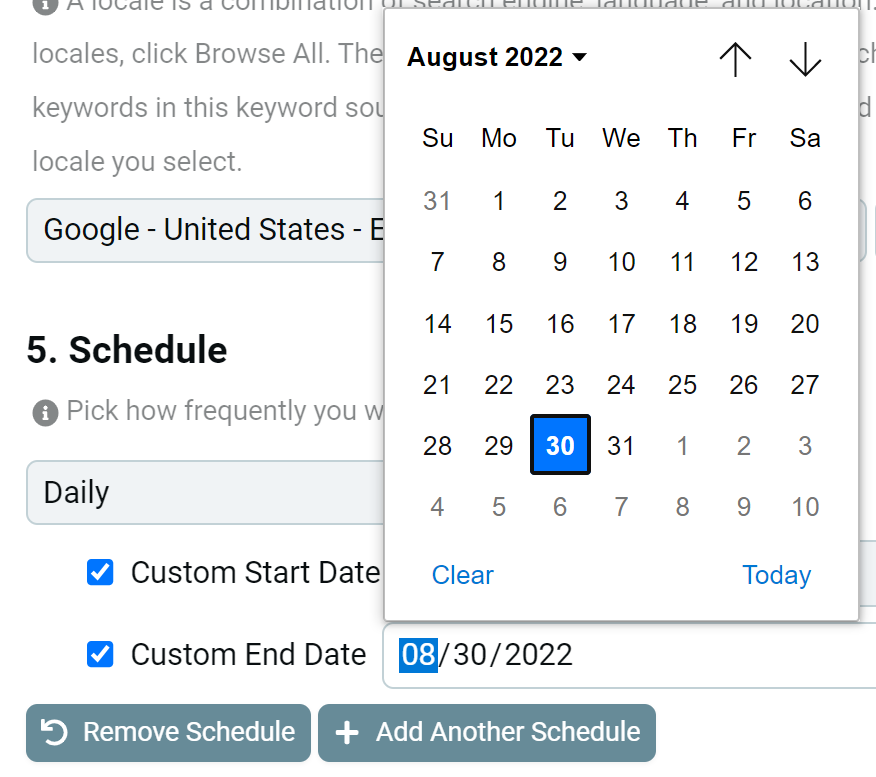 Most importantly, custom scheduling means freedom to do it your way.
In sum, Nozzle's flexible scheduling gives you the opportunity to pay only for the data granularity you need without waste. Unconvinced? Try it for yourself.