It is always easier to retain an existing client than try to convert a new one. But sometimes, it's inevitable that clients will need to cancel your services. So what do you do when the inevitable happens?
Here's a next level idea: Continue to monitor their progress!
Since Nozzle charges by the pull, you can change the tracking schedule for all the keywords of your canceled client to monthly or quarterly, for example, and continue to get ranking data at a fraction of the cost. You can monitor the rankings of 1,000 keyword phrases for only about $5.00 a quarter.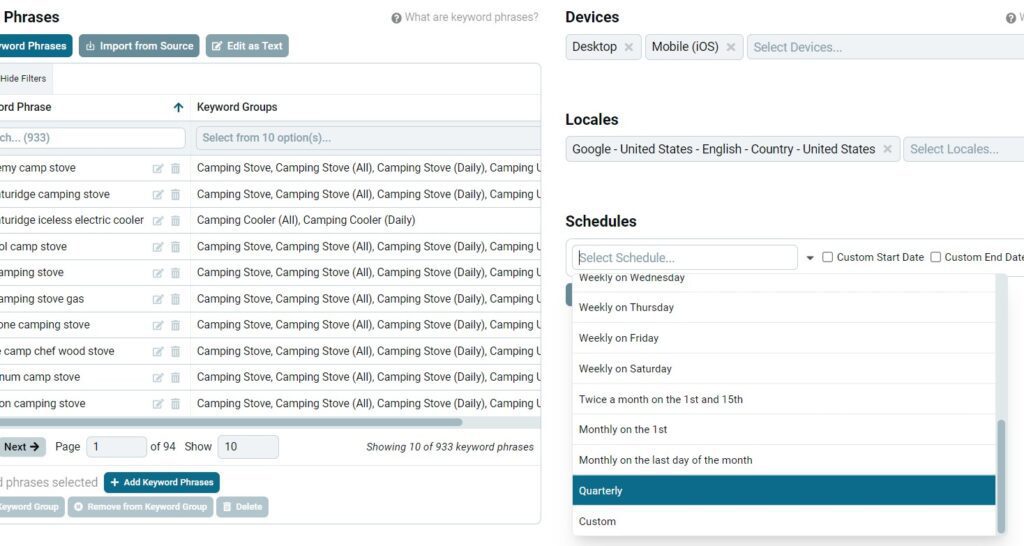 You can continue to track their progress for a few months and then compare their rankings to where they were when they were using your services.
Your sales team can review this ranking data every 3 months and reach out to the client if/when they see a decline in rankings.
And since Nozzle collects data for all the competition too, a quick visit to Nozzle's Competitive Share of Voice dashboard will help you easily report on which of their competitors specifically have moved up and gained the ground they have lost.
For example, in the image below you can see in the Keywords column the number of top ten rankings each of these domains own today, and in the change column (+/-) next to it, how many top ten rankings they've lost or gained from 90 days ago. The Estimated Traffic change column tells you how much traffic they've gained or lost because of those ranking fluctuations.
As an example, the domain nocnoc.com lost 40 top ten rankings compared to 90 days ago, which resulted in an estimated traffic decline of 7,879 visits.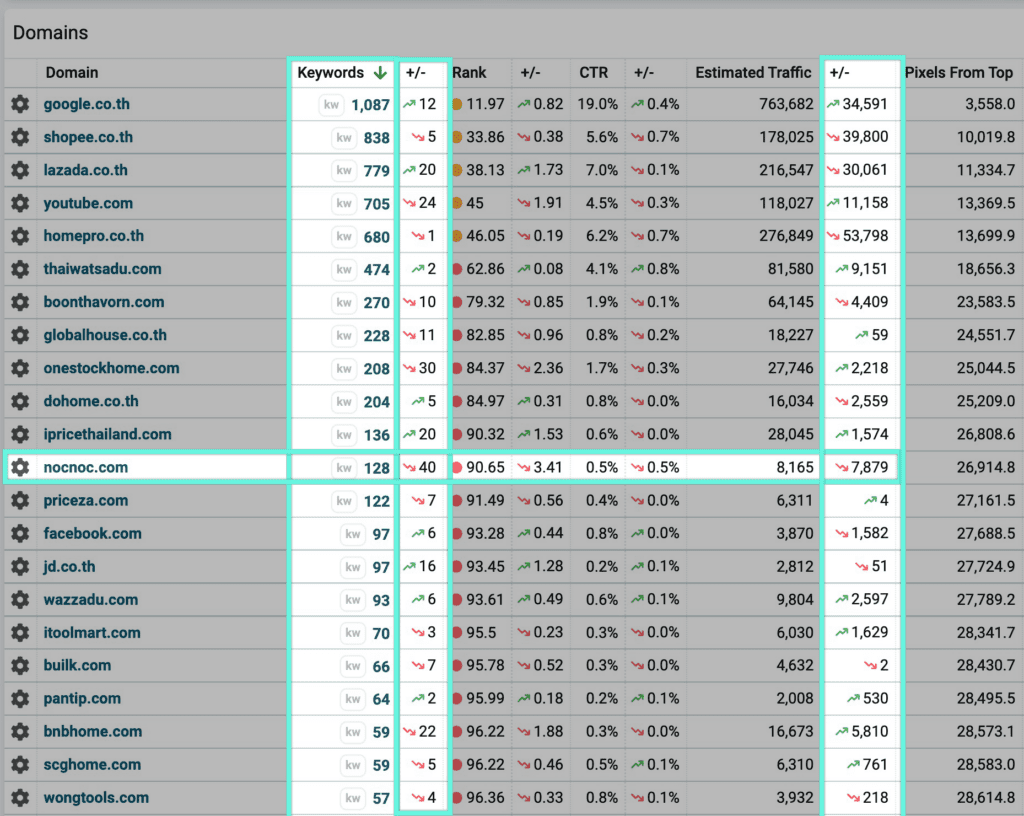 You are bound to win some canceled clients' business back by leveraging ongoing keyword tracking.
And that is worth its weight in gold!