TechSEO Boost was the place to be on the 4th and 5th of December if you love SEO. Let me tell you about it. But if you'd rather just watch it, you can find videos of each session over here.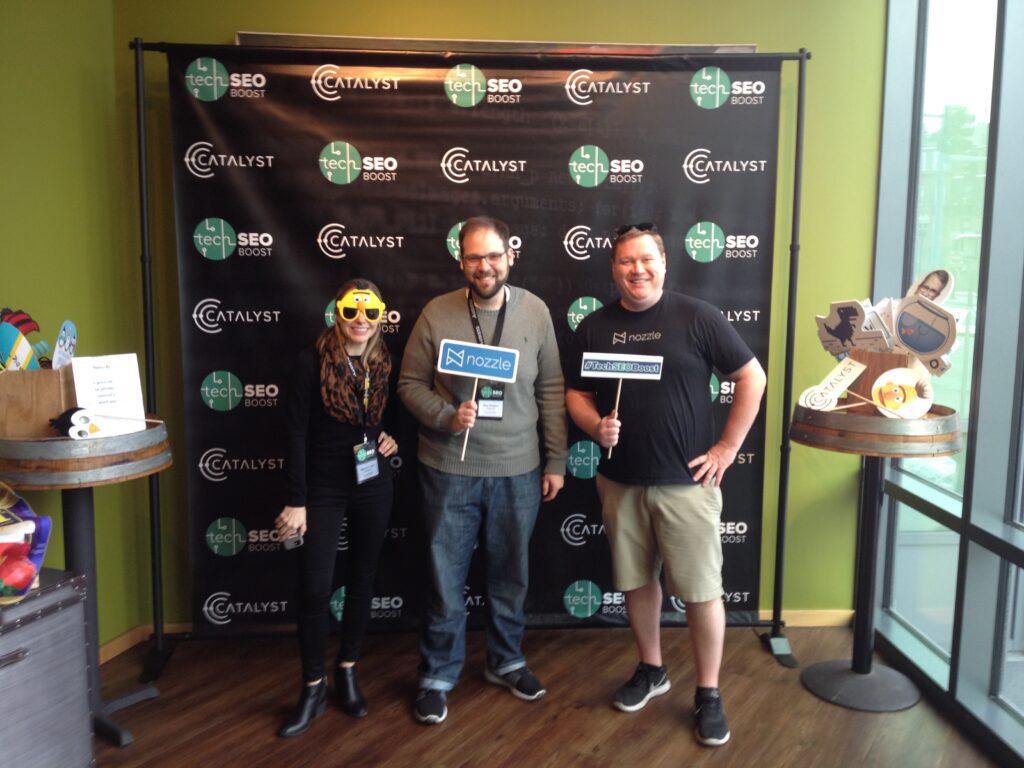 NHL Refs. Who us?
The fun began when we arrived late at night at our hotel located just across from the Boston Garden when a happy drunk man asked if we were NHL refs. The Boston Bruins had apparently just won their game 2-0 across the street and this stranger was convinced we looked just like NHL referees. It took us 10-15 minutes to convince him otherwise.
Perfectly Organized Event
Anywho, we were happy to sponsor such a great conference. It's a super organized and well run conference. The two day event went very well and never felt rushed. There were great speakers and great food. We truly appreciate all the hard work by all the event coordinators. Meghan Lavin, Paul Shapiro and the rest of the Catalyst Digital team deserve all the credit.
The Venue and Fun
The venue was perfect. It was held at the City Winery.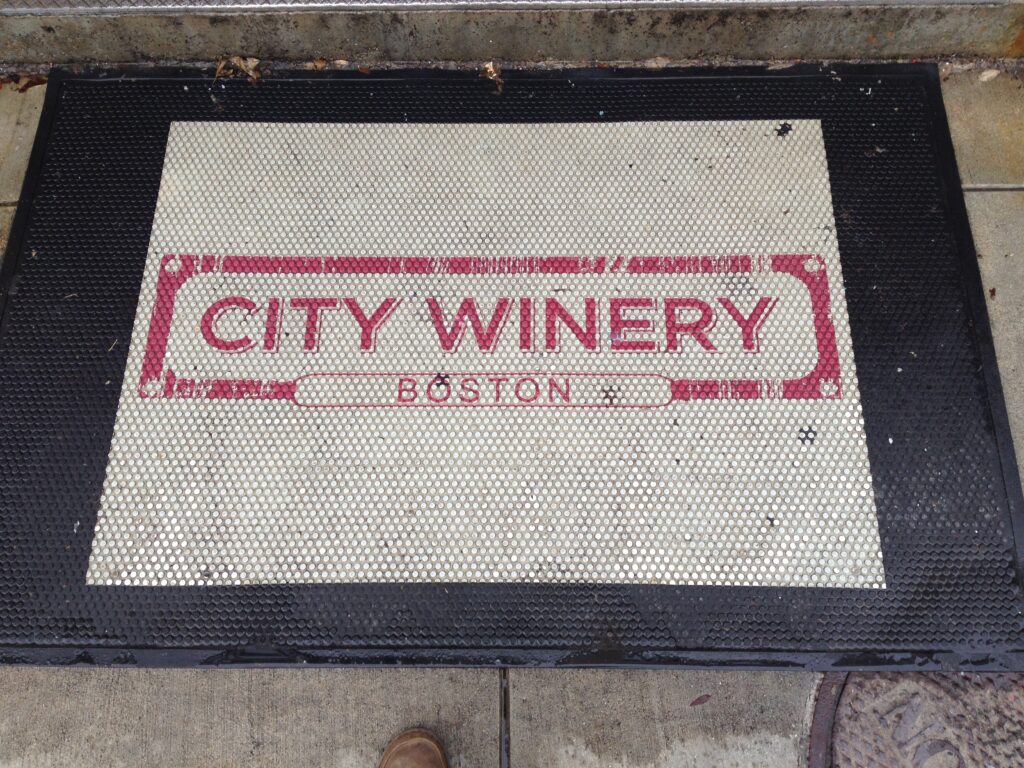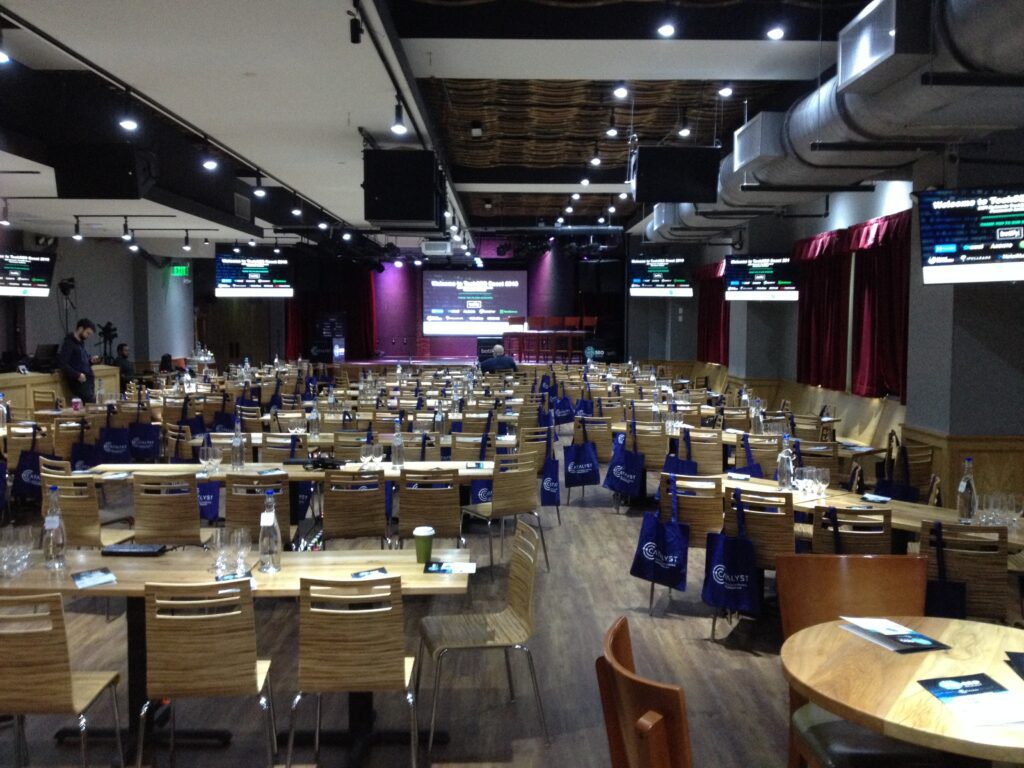 Here is a quick video showing the main areas where us SEO nerds hung out for two days.
There were also some fun props to use for taking pictures with old and new friends alike.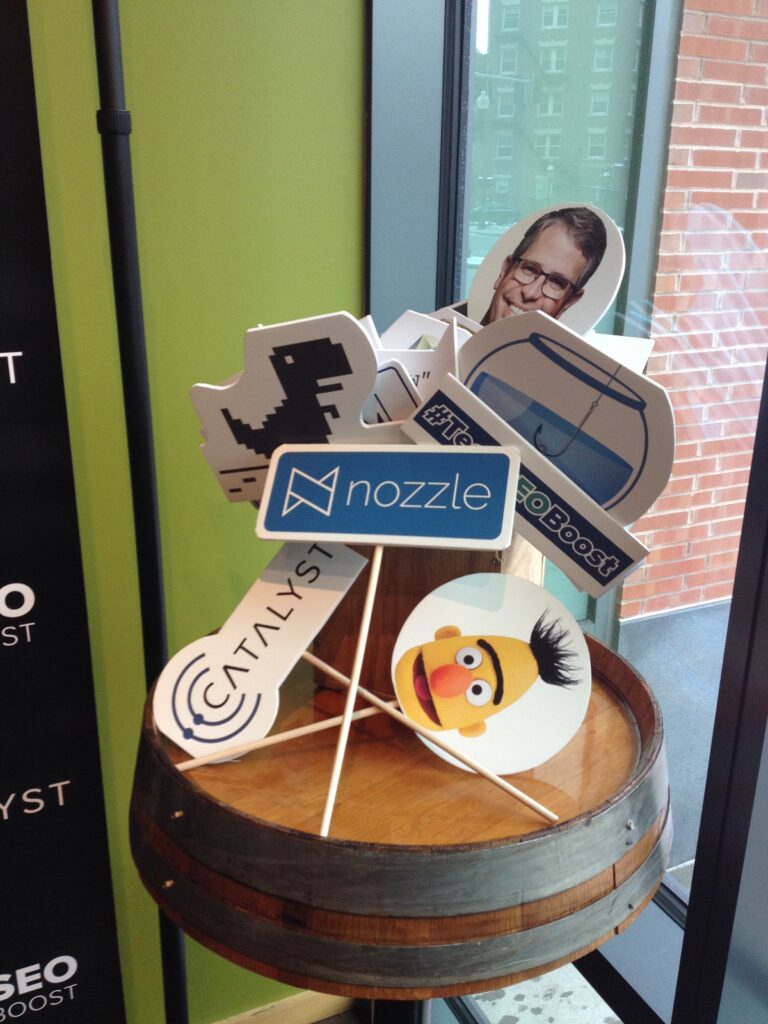 The Knowledge Disbursed
TechSEO Boost is such a great SEO conference because there is only one track and it's all about technical SEO. There were sessions about a whole bunch of cool topics including:
Technical Link Building
Crawl Budget
Google Apps Script
NLP for SEO
Googlebot & Javascript
Crawling & Rendering
Faceted Nav
Pagination for SEO
Below is a quick twitter recap of my favorite moments and takeaways from the event:
Nice! @SeekerDigital is running titles of contacts that @PitchboxApp is pulling back through @monkeylearn and helping to automate the choosing of contacts to reach out to #techseoboost — MyCool King (@iPullRank) December 5, 2019
.@simpsongareth is automatically classifying email responses in @monkeylearn by intent, sentiment and urgency and custom tagging them in @PitchboxApp to help them quickly filter their emails so the team can focus emails that are worth responding to #techseoboost — MyCool King (@iPullRank) December 5, 2019
Am I the only one who looks at Googlers in the audience to see their reactions when a speaker says Google does X? In this case I am looking at @g33konaut during #TechSEOBoost — Barry Schwartz (@rustybrick) December 5, 2019
"It's not that we have short attention spans, we are good at filter things that aren't important. It's about moderating cognitive load." –@dawnieando#TechSEOBoost — Jairus Mitchell (@AnInternetRobot) December 5, 2019
Humans are informavores. –@dawnieando at #TechSEOBoost (Totally putting that one in my pocket for later.) pic.twitter.com/Ksuv35m5Sj— Jessica Levenson (@guerillagirl) December 5, 2019
BERT needs stop words because if you take out the stop words you remove a lot of contextual information –@jroakes#TechSEOBoost — Tyler Reardon (@TylerReardon) December 5, 2019
If you think 'Self, there is no way #TechSEOBoost could be as good as the hype.'

Let me tell you, as a majorly curmudgeonly person, it's better then that!

The presentations are top tier, but the networking is s-tier. Any question can get answered. Congrats & thanks @fighto— Dan Leibson (@DanLeibson) December 5, 2019
"25% of queries can be answered with less than 1% of URL's." #techseoboost @PolarBearby

This stat is both interesting and depressing at the same time.— Boyd Norwood (@boydnorwood) December 4, 2019
@ClaudiaFaceoff@Derek_Perkins@jsilton@jroakes /5

key takeaways /2: 🗝️

build things, don't stress about your self image😅

when you want to build something >> wait!🛑

sometimes the best solution is simple 🔵

understand the problem scope 🧮

— Alexis Sanders (@AlexisKSanders) December 4, 2019
SEO + Google Sheets + JavaScript + Free Code Examples

Endorsed 💯💯💯

Thank you @dsottimano#techSEOboost https://t.co/E12gtvzVjY— Cyrus (@CyrusShepard) December 5, 2019
The slides by David Sottimano that are mentioned in the last tweet and that were a huge favorite can be found here.
Can't wait for next year's event!