I posed the question to SEO professionals about what they thought was the most underutilized SEO strategy or tactic. I got over 100 responses which I broke up into 8 categories and 44 subcategories. This is part 7, which highlights the underutilized strategies related to video SEO.
Optimizing YouTube Videos/Website Videos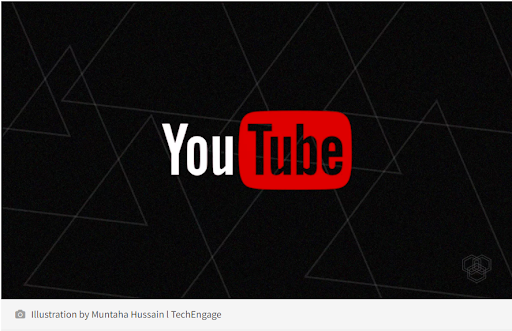 Videos are one of the SEO tactics that often get overlooked but can significantly impact your website and brand performance. It is a digital marketing tactic that isn't used to its full potential by many businesses. YouTube in particular is one of the most consumed forms of content available today. People spend a ton of time watching videos, and data shows users often watch several videos during each session. YouTube videos are favored heavily by Google and it is also favored by millennials.

Videos are great for tutorials, demos, client testimonials, firm overviews, and more. It increases engagement, boosts conversions, and increases revenue. It's actually a good idea to conduct keyword research before producing videos so you can make sure there is an audience for the video topic. Use Google Trends to determine how a keyword topic is trending and to see what other variations you may want to use. Be sure to optimize your video content for accessibility by including video transcription, subtitling, and captioning.

Alex Shute, Editor-in-Chief of FaithGiant
Repurposing content + embedding YouTube videos into blog articles is an under-utilized SEO tactic that can help niche websites OUTRANK big brands. One of my clients, emlovz.com, was seeing ~225,000 monthly readers on their blog about 8 months ago. That's when they started repurposing their blogs by converting them into scripts, then filming a YouTube video, and then embedding that video into its associated blog. Their traffic has jumped to nearly 275,000 readers since then.

Thomas Anthony, Founder at thomasanthony.co
What I typically do with clients as part of my larger SEO approach is I create a YouTube channel for them (if they don't already have one) and create some quick videos to post on it. Honestly the quality of the videos doesn't even matter that much as far as I can tell – but that doesn't mean I'm putting garbage videos up for them. You still need to keep in mind that bad videos can hurt their brand image if they get lots of people to go to their YouTube channel. But I see the technique working regardless of quality.

For example, one of my clients in the mental health industry has written many blogs on a large area of topics so what I do is take that content and repackage it and send it to someone on Fiverr to create a 1-minute cartoon animated video. They have someone read out the script that I've created from the blog and they animate it to keep viewer attention. Once it is approved by the client I take the video file and upload it to YouTube and choose my title and description carefully. Sometimes I literally have the title of the YouTube video match the blog title and other times I vary slightly. Within the description of the video I put a lot of information about the topic and even include a reference to the fact that we have written a more in-depth article about it on our blog – at which time I backlink over to our blog using rich anchor text. Just for kicks, I like to also embed this video in the blog itself. This is something I consider very simple to do but nobody seems to be taking advantage of it. Another separate benefit of this is that you can re-use the video for your social media as well.

Julian Lloyd from Mindset Media
Google ranks relevant Youtube videos very high on the search page. Any business looking to take advantage just needs to create compelling video content, and drive traffic to their website through Youtube. Not only does it drive traffic toward your business, but it builds authority on your industry, and we are the go to authority for mold and indoor air quality as a result.

Charles Leduc, Chief Operations Officer at Mold Busters
I believe an underutilized SEO strategy is to post videos on your website. Videos are great for both entertainment and education. The best part about it is that video content ranks really well in search engines, so you get two benefits for the price of one. In addition, it keeps people on your website for longer periods of time. Not only are videos beneficial to SEO, but they also have the power to go viral across social media platforms. If you own an eCommerce store selling products online, adding instructional videos will help with your sales by providing educational content in the form of short films. And lastly, video marketing helps you rank in search results organically instead of using PPC ads.

Kevin Miller, a digital marketing expert, who was recently named "Entrepreneur of the Year" for the 2021 American Business Awards
Create short videos to let people know about your site and how it can help them, then post those videos on YouTube and other sites. People love watching videos online. Videos are more personal than text, and they're great for conveying your message quickly and efficiently.

Paula Glynn, Director of Search Marketing & Digital Strategy at Pixelstorm
Audio and Video Transcription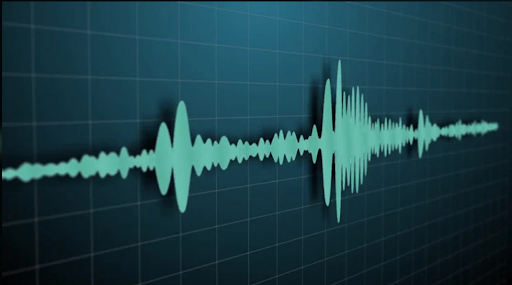 Audio transcription is an SEO strategy that helps you stand out from the competition but is one of the most neglected SEO strategies.

The process of translating various audio and video products into text files is known as media transcription. Audio and video recordings are incapable of doing so, and subtitles beneath them are sometimes insufficient. Subtitles can be created from transcribed material. The videos become more intelligible and accessible to a larger audience as a result.

"Having your podcast or video transcribed ensures that it receives the same SEO advantage as, for example, a blog article. So viewer engagement can be increased by using transcriptions. Basically, it ensures that you have covered all of your SEO bases.

Imani Francies, a digital marketing expert with Clearsurance.com
Getting Your podcast/video transcribed is a great way to make engaging media and to make sure that it will get the same SEO benefit as say a blog post.

Jignesh Gohel, Founder & Marketing Head of OLBUZ
By transcribing the audio of a podcast or video, not only are you catering to ADA compliance (which contributes to SEO's E.A.T standards) but you're also getting those keywords on your site/content that wouldn't otherwise be there. Without a transcription of your audio, you're trying to pack in keywords into your title and description (which shouldn't ever be too long).

Lauren Amor, Organic Search Specialist for Tandem Buzz
Product Videos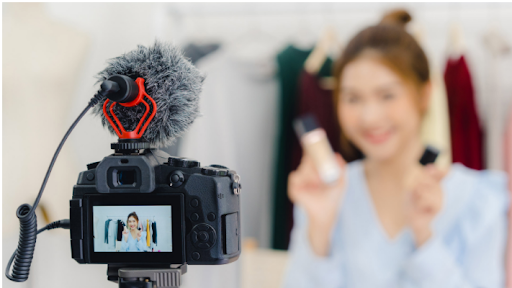 One of our favorite digital marketing strategies is product videos. Some of our best selling products are live worms and crickets. And having a tutorial video on what it's like to get worms in the mail has been great for boosting on page retention and time on site. These metrics have helped us earn first page rankings for making our highest converting products.

But its benefits go beyond our site. Because now we have a YouTube Channel that provides supplemental income to our main site.

So we emphatically express that product videos are amazing.

Jeff Neal from Critter Depot
In conclusion:
Perhaps focusing more efforts on audio and video resources will be just what you need to up your SEO game!
Other Categories in this Series:
#1- Underutilized Keyword Research Strategies
#2- Underutilized Onsite Optimization Strategies
#3- Underutilized Content Strategies
#4- Underutilized Link Building Strategies
#5- Underutilized Technical SEO Strategies
#6- Underutilized Local SEO strategies