In the pursuit of doing the best SEO work we can, one thing that may be overlooked or undervalued is optimizing for voice search.
Here is a list of things you can review to make sure you are getting the most out of the voice search capability.
Have you read the official guides to voice search for each major platform?
Who loves to read the official "how to"s published by companies? Anyone? I didn't think so. In this case, though, it might be a great place to start so you can really understand the 'behind the scenes' of voice search.

Google's Evaluation of Search Speech – Guidelines might be a great place to start.
Follow that up with guides from:
Also these guides to commands from CNET:
Do you understand your customers and their devices?
Have you evaluated the generation that is your targeted audience?
Think about the Gen Zers versus the Baby Boomers. Is there an infant out there that doesn't know how to navigate their parents' smartphone? On the other end of the spectrum, a lot of the Baby Boomers limit how they use their phones, yet they seem to use personal assistants, such as Siri and Alexa, more.
In the State of the Connected Customer report it shows the differences for each generation.

While 39% of Baby Boomers "love or like" personal assistants, only 10% of them use or prefer them when communicating with companies.
Whereas 64% of Gen Zers "love or like" personal assistants and 35% use or prefer them when communicating with companies.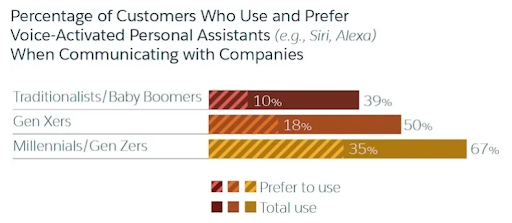 Understanding the behavior of who you are targeting, and with what device can help you focus on, and market to the right group of people.
Is your content personal and compelling?
Why are customers going to look for your services/product? What are their pain points that you can solve or answer for them?
Compel your audience to engage with your product by reaching them on a personal and informative level. Because people's emotions are touched more visually, you should have relatable pictures to accompany the text.
Ask a question they may have and then answer it in a concise way that reaches their emotions. Feel free to elaborate more after that and incorporate the keywords that you are targeting. This format is attractive to Google's ranking algorithm.
Do you use conversational words?
To optimize for voice search, optimizing for conversational queries is a must.
Think about when you type in a search versus using voice search. With voice you tend to use more specific and conversational speech such as "show me" or "what do I need for" rather than just using a short phrase. It gives a direction for your answer to take you.
What are some questions your audience might ask?
For example, if they are searching for information on pruning fruit trees you may optimize for these questions:
How do I prune fruit trees?
When is the best time to prune fruit trees?
What equipment do I need to prune fruit trees?
Can I prune fruit trees if the leaves are still on?
Another great resource for thinking of targeted questions is using the People Also Ask (PAA) boxes to see what people are actually asking Google about your niche. Nozzle.io is a great resource for this. They generate a PAA report with all of the questions asked related to your keywords.
Have you focused on long-tail keywords?
Now that we know that people's voice search is more natural than a typed search is, long-tail keywords should be your focus, as they will be what those using voice search will use more.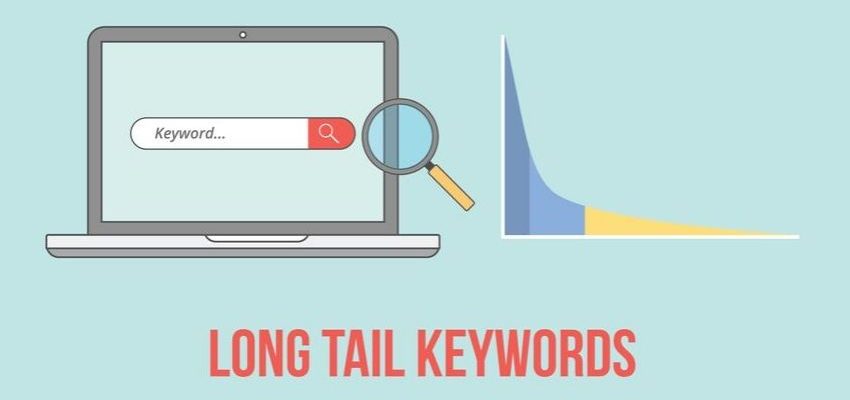 This is where the PAA report comes in handy. It shows search term variations people are looking for. You can also use Google Search Console to discover the queries that are bringing people to your site.
Another resource is using questions people have asked your customer support.
Your content pages based on these questions should contain long, conversational terms.
Have you built an FAQ page?
Do you have a Frequently Asked Questions page?
When you use voice search I'm guessing it starts with the word "Who," "What," "Where," "When," "Why," or "How." You have a need, and you want it answered quickly.
"FAQ pages are also vital to organic performance. As they answer prominent questions from current and prospective customers, they lead them down the path of solving their problems. Eventually, it may be a conversion for the business." according to Bernie Wong of Social Stand Limited.
To provide this information have a FAQ page that answers all of these questions (don't forget, conversationally) for your audience. Google loves FAQ pages and often uses them in the SERP. Here are some tips for writing a good FAQ page:
Use data to pick the right questions
Form clear criteria for responding
Offer multiple solutions
Track your progress
Make your FAQ page easy to find
Have you claimed your Google Business Profile and is all of your info up to date?
A critical factor in optimizing for voice search is building your local listing and presence. Over 55% of people use voice search to find local businesses.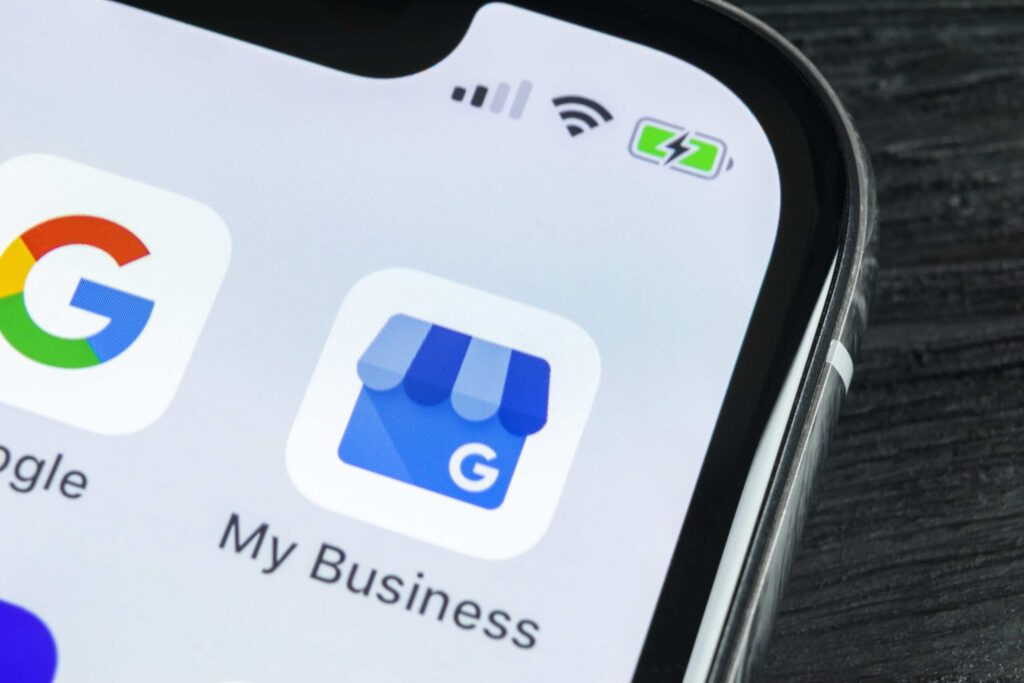 If you haven't claimed your Google Business Profile listing yet, you need to. This is where you add your business information such as hours of operation, address, phone, services, reviews, pictures, link to your website, and a short bio about your business. The more information you share on your listing the more confidence people will have in your business and the easier it will be for someone to choose you. These are suggestions by Patty Malowney from Badass Web Goddess Agency to optimize your Google Business Profile:
Use your keywords in your GBP name
Fill out your GBP completely
Add photos
Post updates
Ask clients and customers for Google Reviews
GBP Behavioral Signals
Don't forget to use keywords related to your business while setting up your information. Also, take into account the regional slang or dialects that might be pertinent in your area. For example, in Utah fried dough is called a "scone" but is referred to as "fry bread" in most other places. In Wisconsin, a drinking fountain is called a "bubbler".
Have you added microdata?
Who remembers Jerry Maguire's famous line, "Help me, help you."? That's what microdata does for Google.
"You'll need to submit a sitemap to Google including information such as prices, directions to your physical location, store hours, your address, and phone number. Next, use microdata to help Google understand what this text means. Create markups for various use cases." according to the Digital Marketing Institute.
Help Google to help you answer people's voice searches. This is an example from Google of microdata.
Does your brand have an abnormal spelling that you need to take into consideration?
How well can people pronounce your brand? Does it transcribe well? Is voice search going to recognize it easily?
We're all familiar with the company Xerox. They've been around for decades, therefore recognized by Google, but what if it was a new company that no one was sure how to say their name?
Be aware of the limitations that Google might have in recognizing uniquely spelled brands. You could add a pronunciation guide to help.
If your brand name is a bit ambiguous, at least try to make the product memorable, unique, and easy to search for.
Have you optimized your schema markup?
Again, "Help me, help you." with schema markup. This helps make sense of your content and make your site discoverable to search engines.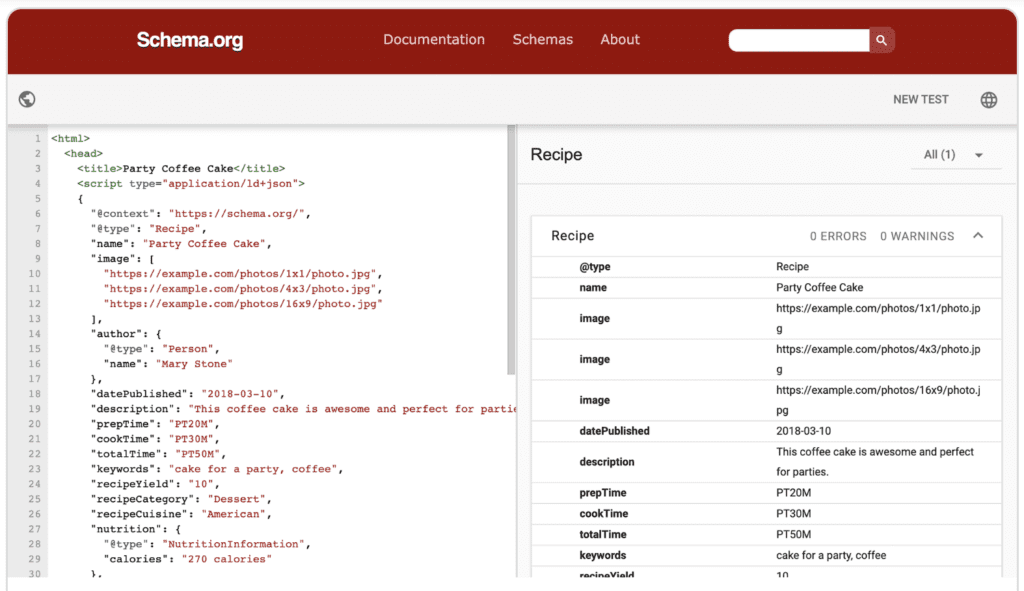 Structured data can be used to mark up all kinds of items from products to events to recipes. It is most often used to provide additional information about the following:
Creative work
Event
Organization
Person
Place
Product
A full list of items you can mark up with schema is available here.
"Each type of information has properties that can be used to describe items in more detail. For example, a "book," which falls under the category "creative work," can have the properties "name" (title), "author," "illustrator," "isbn," and more, depending on how fully you want to describe it. Similarly, an "event" can be classified as anything from a "businessevent" to a "theaterevent." according to Moz.
Have you adopted schema markup for voice search by including an indicator of intent and relevancy to your site?
Does your website load fast and is it mobile-friendly?
A big factor to bounce rate, especially in relation to voice search is your load speed. Who wants to sit and watch a circle spinning when you have lots to do?
If you're using voice search, chances are that you are busy or in a hurry. Google is too. They will offer sites with greater loading speeds and with less bounce rate. According to Neil Patel's research, 47% of consumers expect a website to load in no more than two seconds.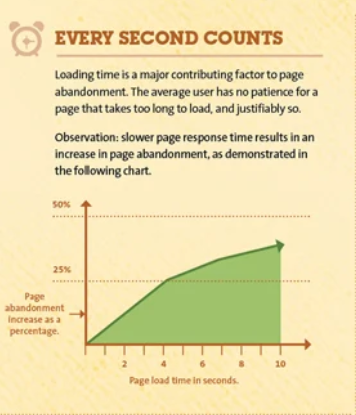 Every second afterward damages the user experience. Viewers don't want to wait for your page to load, and they'll often bounce to find another business with a better user experience.
In a study cited by crazyegg.com, the relationship between load times and conversion rates showed a 25% decrease in conversion rates with just one extra second of load time.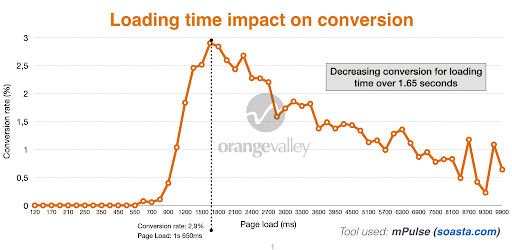 It's clear that putting in the effort to increase your site speed — even by one second — could have a major impact on conversions. Stephanie Long from Stephanie Marie Marketing says: A tool I like to use and test my website for speed regularly is Google's PageSpeed Insights (PSI) because it shows how fast your website is loading for both mobile and desktop. It also provides detailed solutions on how you can fix any issues, plus it also gives you a grade from 1-100, with 100 being the best. The tool that I think does a great job of showing what images are too large and are causing slow loading times is Screaming Frog.
"In the summer of 2015, more Google searches were carried out via mobile than desktop for the first time ever – and you'd better believe they've only gone up since then!" according to WebsiteBuilderExpert. To make your website mobile-friendly, you'll need to:
Choose a mobile-responsive theme or template
Strip back your content
Make images and CSS as light as possible
Avoid Flash
Change button size and placement
Space out your links
Use a large and readable font
Eliminate pop-ups
Test regularly
So, is your site updated with the fastest speeds possible?
Is it mobile-friendly?
Is your content scannable?
Do you know what the very best guarantee is that I will exit a site just as fast as I opened it? If there are a lot of ads or sign-ups that pop up before I can even see that homepage. I'm gone and won't return. If I'm using voice search for something, I want to be able to scan the content quickly and easily without interference.
Is your site easily scannable with headers and links offering information that is easy to grasp? Will I find answers easily just by scanning your homepage?
Need some ideas to get you started? Here are 5 from bigDcreative.
Design With Visual Hierarchy in Mind
Make Your Navigation Menu Easy to Spot
Take Advantage of White Space
Write for Brevity
Use Numbers Where Possible
Do your videos rank in Google?
How well do your videos rank in Google? In SEO you need to utilize every resource you have available, and a big component of that is video. People love to be visually stimulated, and most people learn better through being shown.
If you've never made Beef Wellington before, are you more likely to use the recipe from the blog with the video tutorial, or rely on the typed-out recipe?
Most sites can find a place for useful videos and then optimize them so they will draw people in.
If you're not sure if YouTube is something worth investing in, you should know that YouTube is owned by Google. Perhaps that is why over 80% of the videos that rank in the top ten for video-related searches in Google are from YouTube, as opposed to other video platforms, embeds on websites, or natively hosted videos.
According to Thomas Anthony, an organic marketing consultant:
Videos have higher engagement than written content
The average consumer spends 100 minutes a day watching video
Views increase as more people work from home
In conclusion
Optimizing your site for voice search will help increase your traffic and decrease your bounce rate. It's worth taking the time to do. Paige Arnof-Fenn of Mavens & Moguls said:
Websites must be optimized for voice search adding usability/functionality to your site making it accessible to all users including those with limitations/disabilities. It's not just about complying with the ADA/responsible web design/CSR goals but it is also good for the bottom line by reaching a broader audience.