Brand reputation is a crucial part of maintaining a positive online presence for individuals and businesses. Regularly monitoring and responding to online engagement and promoting positive content makes it possible to effectively manage and improve a brand's reputation.
As new resources become available to improve brand management there is inevitably going to be growing interest in them, including using A.I. generated content.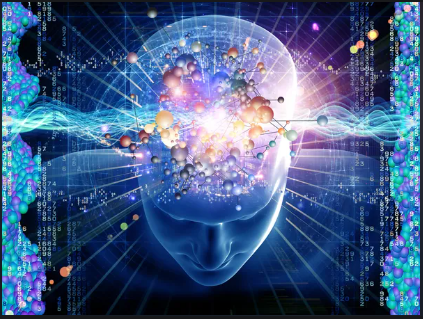 "Artificial Intelligence (A.I.) generated content" are the latest buzzwords in the SEO marketing industry. Many marketers, content creators, and copywriters are trying their hand at using this tool, but there's a debate in the SEO community about the use of GPT-3 tools and whether they're acceptable from Google's point of view.
In an interview with John Mueller, Google's Search Advocate, he said, "Content automatically generated with AI writing tools is considered spam, according to the search engine's webmaster guidelines.
"For us these would, essentially, still fall into the category of automatically generated content which is something we've had in the Webmaster Guidelines since almost the beginning.
"And people have been automatically generating content in lots of different ways. And for us, if you're using machine learning tools to generate your content, it's essentially the same as if you're just shuffling words around, or looking up synonyms, or doing the translation tricks that people used to do. Those kinds of things.
"My suspicion is maybe the quality of content is a little bit better than the really old school tools, but for us it's still automatically generated content, and that means for us it's still against the Webmaster Guidelines. So we would consider that to be spam."
With that being said, he claims that Google is unable to identify machine written content at this time. [Source]
As we consider our brand reputation, we have to ask if Google frowns on using AI content and how will it affect those who do use it?
While there may be a few black hat operators using AI in place of the human touch, they may soon find their content penalized by Google and drop in rankings. To illustrate this, famed digital marketer Neil Patel put Google's new stance on AI-generated writing to the test.

He split 50 websites into two groups—one with AI-generated content and the other with AI-generated content modified by humans. Once Google had time to rank the content, results showed that the purely AI-generated content was penalized immediately. While some pages went down by 20%, others saw a 60% drop. The other test group involving some amount of human writing or editing only dropped an average of 6%. This goes to show that with any new technology, using it wisely leads to more positive outcomes.

Chris Gadek, VP of Growth, AdQuick
Also, consider this:
AI-generated content can fall under spam, which also means that it may end up going against Google's guidelines. This can cause a manual penalty, which is very harmful to any site. It varies, but generally speaking, the effect on traffic can be devastating—like limiting 90% of your audience from seeing your website, or a specific URL, decreasing your ranking, or visibility.

Even if a site doesn't use AI-generated content, search engines or users can manually penalize them. So long as they are suspected of it. Reversing a manual penalty is a very tedious and long process as well, which is why I advise heavily against it.

Derek Sall, Founder & Financial Expert, Life and My Finances
Concerns with using AI
There are several other concerns about using AI to write your content and how it can affect your brand's reputation:
Accuracy
When you are creating content online for your specific audience, you are sharing your expertise on that topic. If the content is inaccurate, your reputation will suffer.
The primary concern here is the accuracy in the content being published, as a lack of precision may lead to incorrect or misleading data being distributed across websites and other web services.

Having inaccurate or completely false information appear in a search result for your brand might damage your reputation, and even worse, lead to legal action. Furthermore, AI-generated content can often come across as robotic and unengaging, which could have a negative impact on the way your audience perceives you.

In order to avoid any potential damage to brand reputation, it is important to ensure that quality assurance protocols are in place for all AI-generated content. Additionally, it is important to ensure that human oversight is still necessary when approving the output of AI algorithms and systems, as having a human touch can help to create more engaging and accurate content.

Erik Emanuelli, Problogger & Internet Marketer, ErikEmanuelli.com
Lacking Originality
AI has no cognitive reasoning, curiosity or original thoughts which are all required in creating valuable and original content. When your audience comes to your site for information, your originality in thought and word is what you're staking your reputation on.
While GPT-3 is impressive, it still has a long way to go. AI content generators can not produce original content, do original research, or present unique ideas. They can source them from other websites that often contain harmful misinformation and biases.

Suppose you let AI generate content on a sensitive topic. In that case, AI might come back with a severely biased piece of writing that could contain a lot of incorrect information and affect your brand's reputation in a way that is hard to come back from.

Since AI can't produce unique information, it becomes essentially unhelpful to the readers. If every single article on page one of Google contains the same information, same opinions, and same guidance, users can't benefit from the variety that Google can show because they cannot see it.

Therefore, they will leave the page, never return, and be wary of any future content they see from you because their first experience was unhelpful and poor.

Gordana Sretenovic, Co-Founder, Workello
AI content generators aim to make content marketing more efficient and cost-effective. It relies on data and algorithms for content to develop wording, but this leads to quality concerns and plagiarism.

Google has always said to write for your target audience, not search engines. Some example cases include, but are not limited to:

Text that makes no sense to the reader but which may contain search keywords.
Text translated by an automated tool without human review or curation before publishing.

In order to create content that truly resonates with them, you need to pay attention to the industry. As AI content is essentially auto-generated content, it goes against their guidelines and is considered a black hat practice.

Andre Oentoro, CEO & Founder, Breadnbeyond
As with the recent introduction of ChatGPT, it's obvious that AI has developed to where interactions with humans don't feel forced and the answers an AI provides can pass as "content" to the untrained eye.

The problem is that AI-generated content isn't unique and still adds nothing that resembles originality, any kind of spark that well-established authors can produce. I don't think you can fall in love with AI-generated writing.

Ask AI the same thing and you will most likely get 99% of the same content. If two "authors" use the same AI to write an article about the "best AI" then it's most likely a reader that pays attention and reads both articles will know the same "person" wrote them.

Using AI as an author can't be good for any business, but there's use for AI in areas such as support content, as long as you don't expect AI to win a Pulitzer prize.

Ionut-Alexandru Popa, Editor-in-Chief & CEO, JPG MEDIA SRL
Lacking Brand Voice
As you build your brand, it takes on a distinct personality. It tells your story in a unique way that is directly tied to the developer's creativity. It cannot be imitated by AI.
Most online content that's written for brands needs to have a clear brand voice customers can come to recognize. AI still isn't capable of effectively mimicking the subtleties of writing, such as humor and voice.

This is why human copywriters are still necessary for content marketers and brands who are looking to build an authentic and successful brand online.

Dustin Ray, Co-CEO & Chief Growth Officer, IncFile
In today's digital world, consumers value transparency and honesty, and they are quick to recognize and reject content that does not meet their expectations. AI-generated content can sometimes lack the nuance and personal touch that human-generated content has, which can make it less engaging and relatable to the audience.

Additionally, if the AI-generated content contains errors or is misleading, it can damage the company's credibility and reputation. It's important for companies to weigh the use of AI-generated content and ensure that it aligns with their brand and messaging in order to avoid damaging their brand reputation.

Dennis Shirshikov, Strategist, Awning
If Labeled as Human-Created Content
It would be a mistake to not be transparent when using AI. If you claim those words as your own, it might dissolve trust in your brand, just like traditional plagiarism would.
Internet users, as well as Google, don't like it if you hide the actual author of the content from them. Therefore, using AI-generated content can harm a brand's reputation if the content is not clearly labeled as such and is mistaken for original content.

In such cases, readers or viewers feel deceived, which can damage the credibility and trustworthiness of the source. People bypass or ignore your content, and your entire reputation suffers. Thus, it's essential to be transparent about using AI-generated content.

Nina Paczka, Community Manager, Live Career
I can see great potential in AI-generated content. But I also believe that when misused, it can appear inauthentic and lack real value. As a content creator myself, I use AI tools to help me generate content ideas, but not the actual content.

I want to position myself as an expert in my industry and as an authoritative source my audience can trust. If I have robots doing all the work for me, I'm not able to showcase my expertise and value.

Granted, many people may not be able to tell the difference between human-created content and AI-generated content. But if they found out, it could mean an extreme erosion of trust. That's a reputational risk I am not willing to take.

Alli Hill, Founder & Director, Fleurish Freelance
If You Do Use A.I.
The general consensus is that if you are going to use AI for more than just content ideas, it should be used as a guide that needs a human's perspective on the final product.
Ultimately you are responsible to make sure the content is accurate, valuable and original so that it will represent your brand correctly and add to its reputation.
It is also recommended that you don't publish an unrealistic amount of content. That will be a red flag to Google and will result in penalties.
AI is not yet at the stage where you can fully rely on it, especially when your brand reputation is at stake.

In particular, AI grammar and fact-checking are still some way off what you might expect from a human writer. So, if you are going to use AI-generated content, be sure to have a human editor check over everything before it is published. Otherwise, you could end up with embarrassing typos or "facts" that cannot be verified.

Amanda Napitu, Founder, Improving Your English
Bad content, not AI, harms your website's reputation. Whether a human or an AI wrote your site's content, Google reads the text all the same. AI is getting better at writing all the time, and it's gotten to the level where they're better than many writers you'll be able to hire online.

Since Google still can't identify whether an AI wrote a text, it evaluates the text as if a human wrote it. So you're better off getting a good AI to write you an article than a terrible writer.

What you should abstain from is cranking out articles at a pace not possible by a human. I had a friend who ran an experiment doing this, and his domain got blocked by Google.

He had bought a domain that had formerly been active, and then he started publishing 50 articles per day on this formerly inactive domain. The first four months went great, with ever-increasing clicks from Google, but then he was hit with a core update.

Holger Sindbaek, Founder & CEO, Solitaire Online
Is A.I. Harming your Brand Reputation?
Some key questions to consider if you're trying to determine if AI-generated content is harming your brand reputation:

Are you deceiving your audience with it?
Are you plagiarizing other people's work?
Are you only using it to spin up 100 useless "SEO articles" or social media posts with no editorial oversight or messaging guidelines and spamming everyone?
Is the tool you're using advanced enough to mirror natural language?

If you find a great tool, have an obvious purpose for it, give it human-led direction, and use it ethically and transparently, I see no reason it would harm your reputation.

Ken Marshall, Chief Growth Officer, RevenueZen
Overall, the potential harm to a brand's reputation from A.I. generated content depends on how it's used. If you use it wisely and play by the rules, it can be a valuable asset for creating content while maintaining your brand reputation.