A coworker stumbled upon a tweet yesterday from @BrittanyZerr which showed a funny featured snippet mistake that the great Google machine made.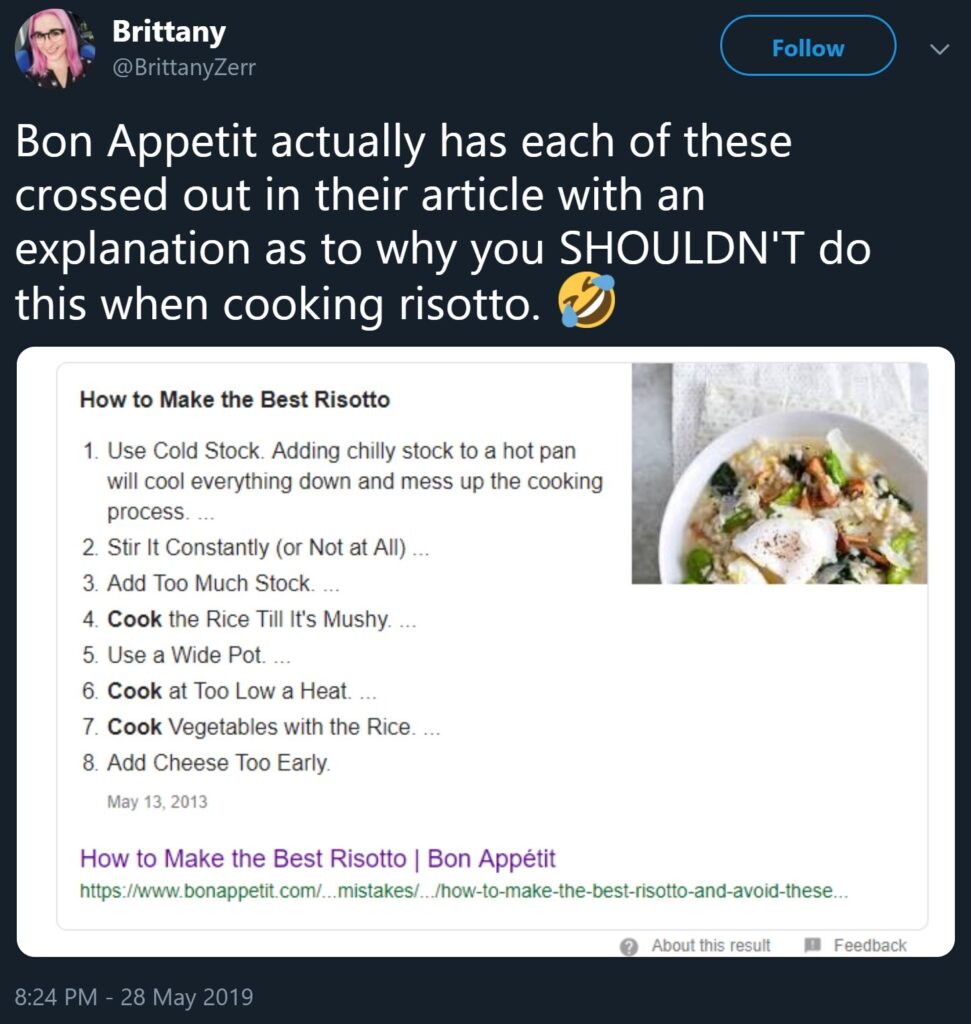 If you search for "How to make the best risotto", you'll see the featured snippet from the image above at the top of the SERPs. But if you head on over to the bonappetit article, you'll see that it's subtitle is, "Here are the 8 most common mistakes people make when cooking the beloved Italian rice dish, so you can avoid them".
As you scroll down you'll see that each numbered item is crossed out as it is something you should avoid if you want to make the best risotto.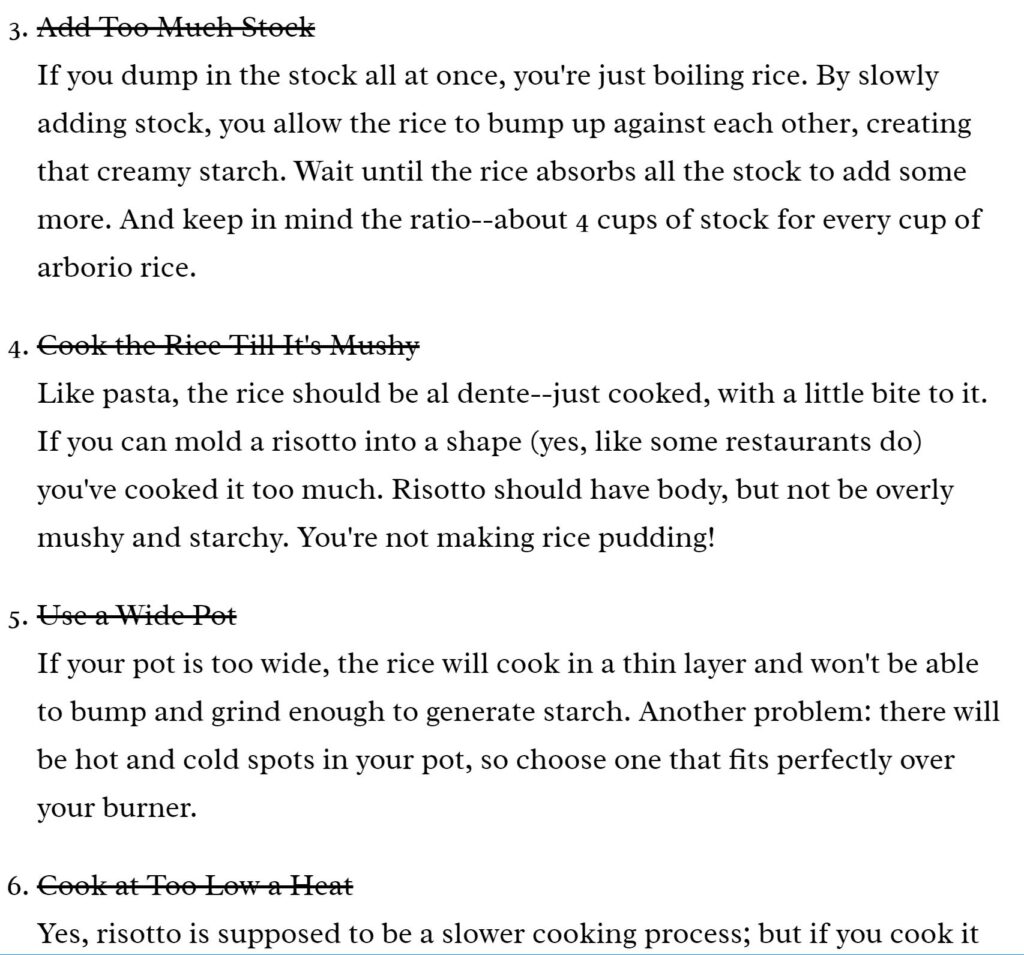 To be fair, it is a useful list of things that can help you make the best risotto if you avoid doing them but the featured snippet doesn't point out that fact which is where the failure lies. Obviously a human being wouldn't feautre a list of things to avoid doing and present them as things to do. Even the great Google machine can make mistakes and isn't quite human–yet. 😉
What we can learn from this:
Google likes to display numbered list snippets when the query implies the searcher is looking for a list of steps to accomplish a specific task.
So if you rank for queries that have this intent, make sure to list the tasks to be performed in an html numbered list.
Furthermore, add a bulleted list to any post or article where it makes sense. People love them because they are skimmable and Google loves them too.
Your numbered or bulleted lists may not become the featured snippet for a query but they absolutely will not if they do not exist. As they say, you miss 100% of the shots you don't take–so take them!