Search engine optimization (SEO) may feel like technical wizardry, but it's simply the art of making websites more visible in search engine results (like Google and Bing) for specific keywords.
For example, someone that wants to look at more information about Allstate might type "Allstate insurance online" into Google's search box. Being #1 — or close to it — is really the name of the game here.
When you're looking for someone to lead your SEO team, a few characteristics come to mind: strong skills in seeing the ultimate roadmap ahead, careful attention to detail, and a deep well of technical knowledge. An SEO team lead is always changing and trying to keep up with Google's curves.
Allstate Excels at Making Insurance Come Alive
When choosing someone to lead your SEO team, a deep understanding of content creation is important. Creating content that's engaging and easy to understand keeps them on the page longer and lets them know the site is a resource they can use again.
Allstate takes time on its website to explain how its programs and offerings work with feature-rich articles that are perfect for SEO purposes. Visitors not only learn about these programs but also get more information on how to save money on car insurance.
Building strong content that remains evergreen is a strong SEO strategy. The right lead for your SEO team embraces strong content, builds strategies around strong content, and knows that it takes an entire team to build great content.
Macy's Uses SEO to Make Online Shopping Fun
There's nothing more frustrating than going online to shop for everyday items but struggling through a company's website. Macy's is changing the way we shop online by focusing on navigation and clear product descriptions for every item in stock.
Good SEO team leads look at what's working, and it's great to see that Macy's, a retail brand going back to 1858, continues to innovate for the web that we have today.
One of the key metrics in SEO isn't just keywords, even though keywords are certainly important. It's about how long visitors stay on the site. A visitor that spends an hour on the site browsing signals to Google that the site does satisfy the needs of its searchers, boosting the site's visibility overall.
Leadership in the SEO space isn't just looking at what's working, it's also about looking at how to improve for the future. Like any technical project, SEO is about constant refinement, feedback, measurement, and revision. What worked in 2005 just won't fly today.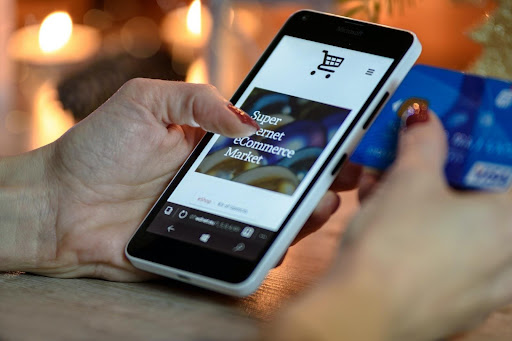 REI.com Keeps Search Attention High With Fast Webpages
Can a website be too fast? Absolutely not. You can never have too much speed with the way websites load these days, but you can certainly have a slow and unresponsive website. In terms of priorities, most people expect any web page to load within a matter of seconds. Anything over five seconds is visibly noticeable and can cause visitors to click away.
REI.com is our next example, and it's very clear that someone's SEO team is in full swing at the company. Indeed, speed is a strong indicator, and today's SEO teams should be concerned with overall page load speed.
The best person to lead your SEO team should have a good understanding of how Google's search engine results rank each page for the specific search term.
Etsy Makes Homemade Goods Fun to Shop for Online
Etsy is one of the top destinations for homemade goods online. People are making everything from earrings to dried herbs and offering them for sale. The site is well regarded for its SEO, ranking extremely high for numerous keywords and benefiting greatly from organic search traffic.
Organic traffic is highly prized because, over time, it costs far less than pay-per-click advertising and other forms of paid marketing.
The Road Ahead for Companies Pursuing SEO
SEO isn't just for big businesses. Small and medium-sized companies can study what's working in SEO and build strategies that work with the setup they already have. When you're looking for someone to lead your SEO team, make sure that they are taking the best practices from multiple industries from the very beginning. It truly makes all the difference.
Hiring an excellent SEO lead is not just a matter of chance. It's a matter of evaluating the right combination of technical and presentation skills. Indeed, the ideal SEO team lead can speak to the technical elements of great SEO, like what we've referenced above on the leading company websites.
Finding a rockstar is a cliche. You need more than that to lead your SEO team. You need someone willing to grow with your team.