Google appears to have all but eliminated any instances of the People Also Ask boxes on desktop SERPs when the search settings have been changed to show more than 10 results per page.
This began on October 11th.
I looked at data available from 3 different rank tracker tools: Nozzle, Rank Ranger, Advanced Web Ranking.
In Nozzle, we have a keyword list that contains 1.2 million keyword phrases that we run on a monthly basis strictly for research projects. On the 15th of October, we noticed a huge drop in People Also Ask appearances but only on desktop searches.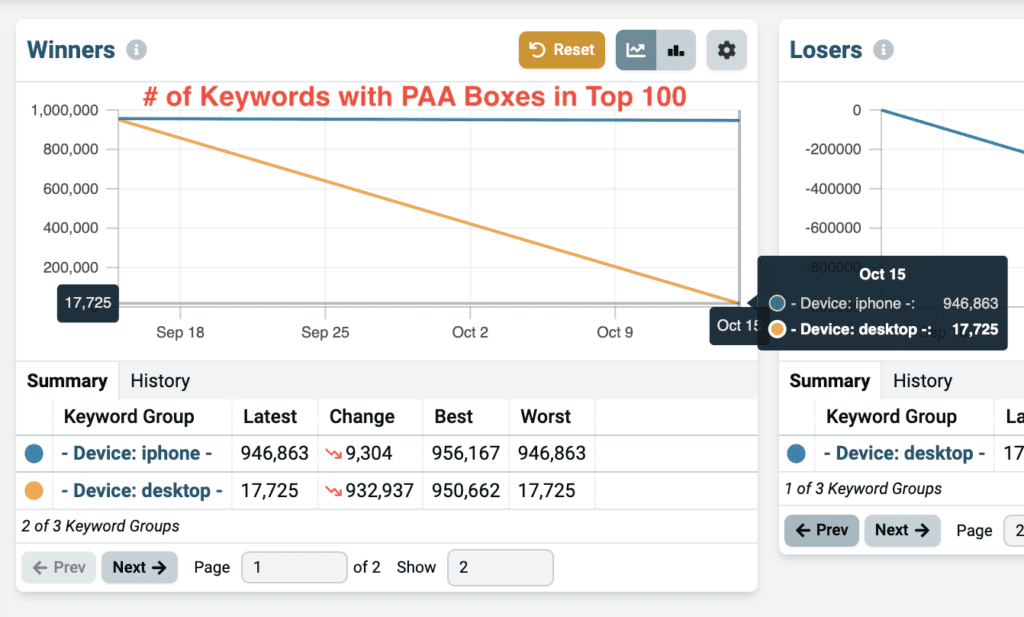 You can see that on mobile, 946,863 of these phrases still serve up a PAA box but on desktop there are only 17,725 phrases that do so. A 932,937 drop from the previous month.
Rank Ranger's data helps us pinpoint that this change happened on October 11th specifically.


Also you can see that PAA box appearances, on desktop only, dropped from 57% in late September to 0.0573% in mid October.
Advanced Web Ranking shows similar drops.

Desktop now only shows PAA boxes 0.06% of the time within their keyword set.
If you do a manual search on desktop right now, and keep your settings to show the default 10 results per page, you will most likely see a PAA box since they show up for 78.4% of search queries.
For example, we compared the same query, one set to the default 10 results per page, and then again with the settings changed to 100 results per page.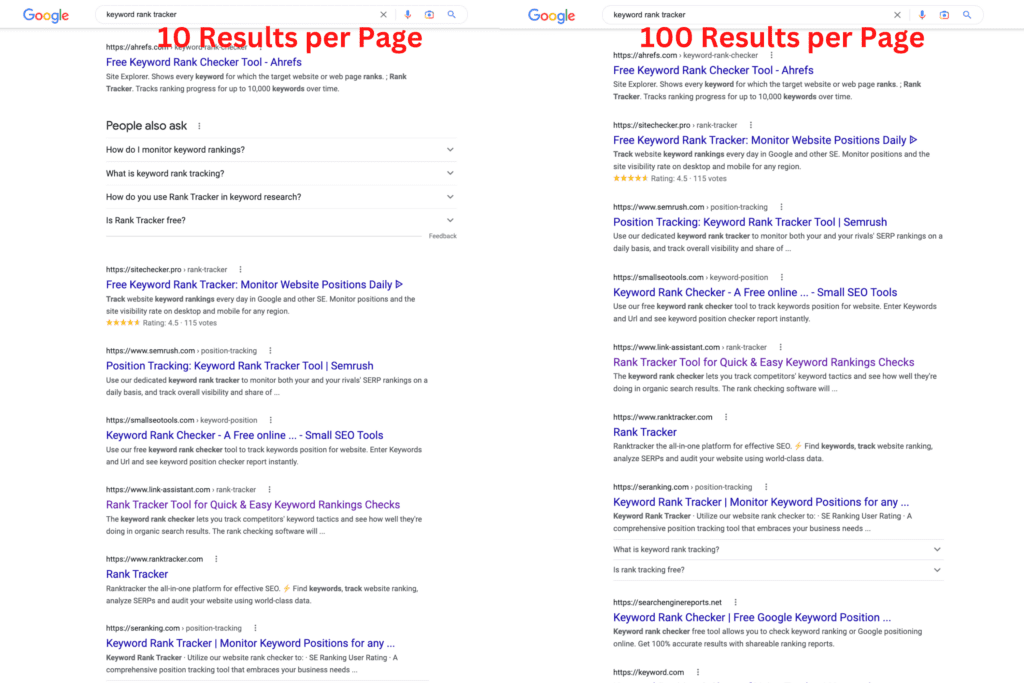 And here is one more example using the phrase: "serps are volatile".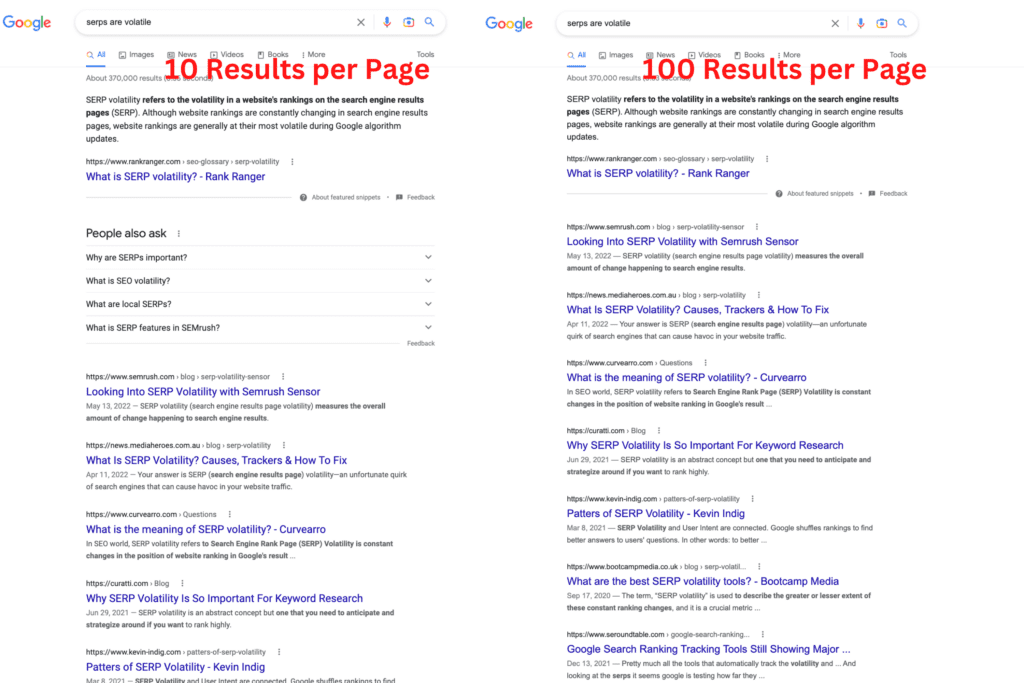 I also looked at the results for changing the settings to 20, 30, 40, and 50, and any page with more than 10 results tends to not show PAA boxes anymore.
If this ends up being a standard SERP going forward, you need to be aware that if you are using your rank tracker to look at desktop results, you will likely no longer see the PAA boxes that are showing up for your search terms. This is simply because most rank trackers, if not all of them, are looking at SERPs with 50 to 100 results on them.
At least there is still PAA data on mobile…
…for now.