What is a featured snippet?
Featured snippets are brief snippets of text that aim to answer the user's question more quickly when doing a google search. The content that is used in the featured snippet section is usually pulled from the website itself within google's index to quickly be accessible to the searchers.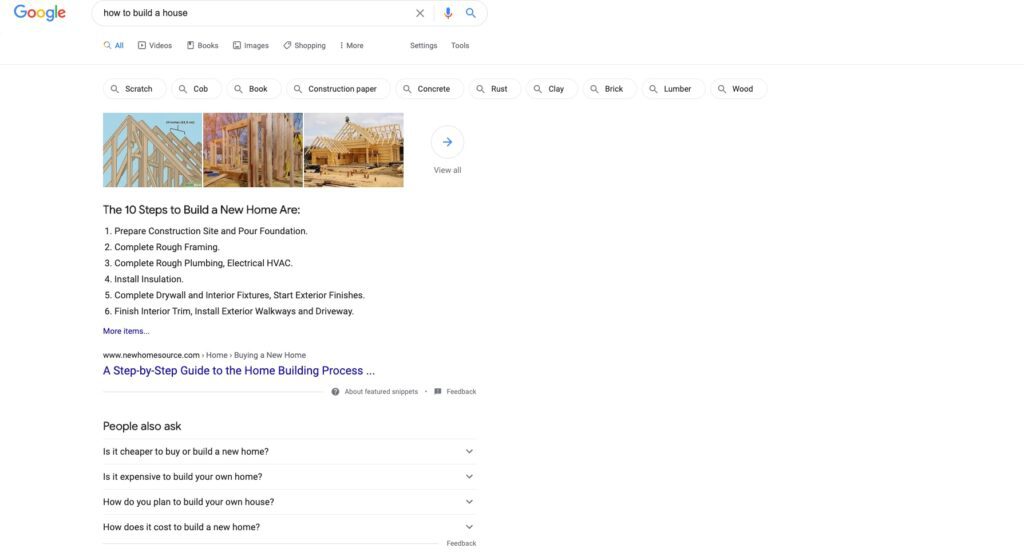 How does a featured snippet work?
Featured snippets can help to boost your brand's visibility. Usually, you will see an increase in your site's activity by organically showing up at the top of Google within the featured snippet section. Being in the featured snippet section can greatly put you ahead of your competitors.
What does a featured snippet do?
The featured snippet is there to help assist the users in what they are searching for. For example, if someone is looking for information on how to build a greenhouse. You will see that Lowe's is at the top of the featured snippet section answering the user's question in a video with a step-by-step process on how to build a greenhouse. By Lowe's doing this it helps them get more eyeballs on their video and inevitably more clicks.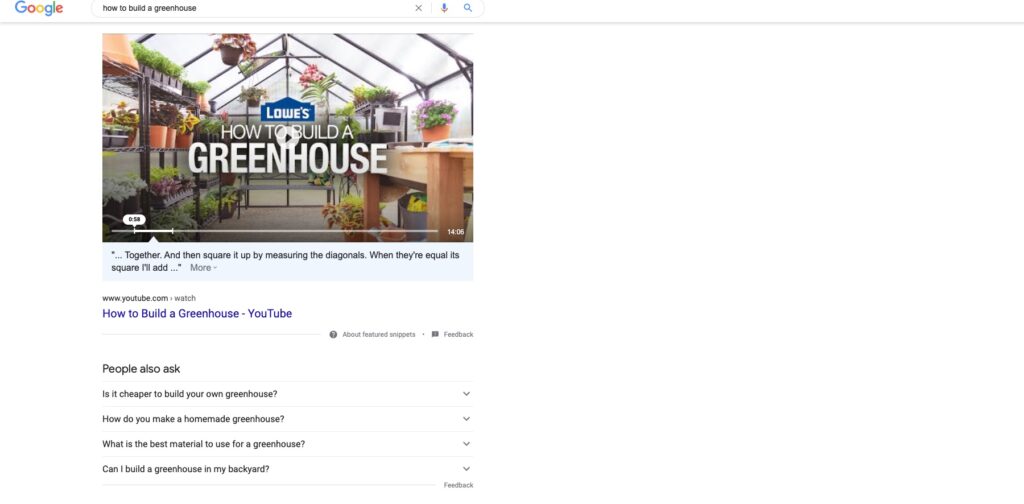 Why is a featured snippet important?
Featured snippets are important because they're always in the number one position on google. The number one position will typically get more clicks to their site and conversions. Also, it takes up a lot of real estate on the page. This compels people to click on it because it's the first thing they see when searching for an answer to a question on google.
What are the different types of featured snippets?
Generally, there are three commonly used feature snippet types.
Paragraph (answers the question in a text format)
Table (data is pulled for a structured answer in table format)
List (Ex: answers are given in a step by step process)
Use Nozzle to monitor all the featured snippets in your industry
Since Nozzle is a full SERP monitoring tool, our data can show you who owns every single featured snippet in your space.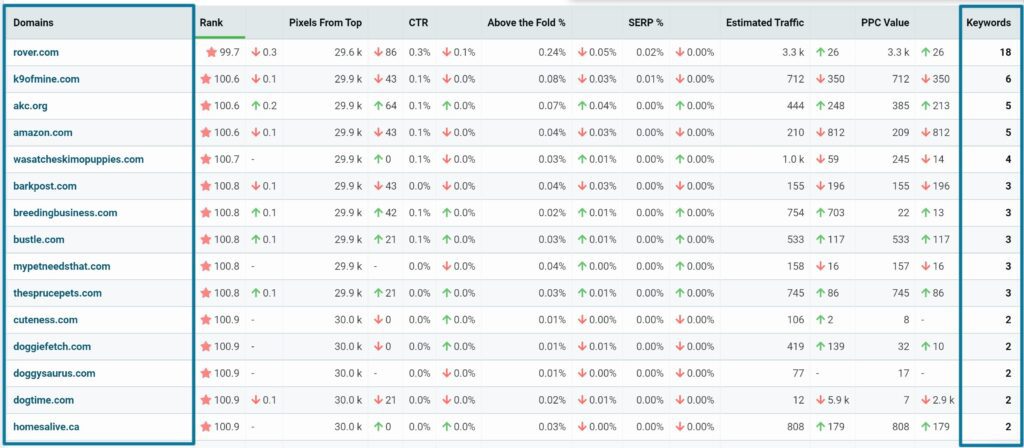 Check out our deep-dive article on this subject to learn how to do it.
Armed with this info, you can set an SEO strategy to overtake the featured snippets that you deem most important. Every month or quarter, you can showcase the efforts of your campaign from within Nozzle's UI or by sending the data to Google Data Studio.