I asked SEO professionals about what they thought was the most underutilized SEO strategy or tactic. I got over 100 responses which I broke up into 8 categories and 44 subcategories. This is part 4, which highlights the underutilized strategies related to link building.
Link Building Sub Categories:
Quality Backlinks
William Chin, the owner-operator of yourdigitalaid.com claims:
Personally, I think one of the most underutilized SEO strategies is teaching people leaders and the executive team the value of a backlink. What I mean by this is, if your company is in the limelight or has some branding, there will be regular requests for the owners / founders / VPs to be highlighted in some sort of blog, publication or in the media. What I've learned as an SEO, is if you can quantify the value of a backlink to these stakeholders, they will naturally build link equity as they facilitate these interviews and requests.

For example, one of my clients PickFu – has a high degree of SEO knowledge and constantly ensures that they have backlinks flowing to their website after they attend a conference, do a podcast interview or facilitate a mastermind discussion. Due to this strategy, their domain authority has grown 10x in the last 2 – 3 years.

When trying to grow the authority of a website (through backlinks) SEOers must unlock every opportunity available. Educating these stakeholders continually to be my silver bullet as it helps quantify the importance of backlinking, while allowing SEO to be more top of mind as a strategy."
Mark Leifer, the CEO and founder of CensibleClicks agrees. He says:
It is common knowledge that having a strong backlink profile can help with a site's overall SEO performance. Therefore, acquiring backlinks that are relevant to your niche/area is very important.

One of the more underutilized and overlooked SEO tactics is not targeting resource pages for links in your niche. Resource page link building is where you acquire backlinks from web pages that link out to useful industry resources.

For example, we have a client that specializes in ABA therapy for autsitic children in the Boston area. By simply Googling "Boston autism resources" we found plenty of high quality niche specific websites to try to acquire a backlink from.

Additionally, it is easier to acquire a backlink from these resource pages because when you reach out to suggest a useful link to add you are improving their resource page.
Leszek Dudkiewicz, Head of Marketing at Passport Photo Online explains what he does:
It's not a secret knowledge that quality backlinks are indisputably one of the most critical SEO ranking factors. But still, a large number of SEO agencies and specialists underestimate link-building tactics! I don't mean SEO professionals do not understand it or apply link-building into their daily practice, none of that stuff. What I mean is that they are not fully aware of how significant it is.

Let me unveil a small mystery. After deciding on creating an Outreach & Link Building team in our startup, our SEO results skyrocketed. Of course, it's not only about making such a team but a wise and long-term data-driven strategy. We'll see how it will work in the future, but for now, underutilization of that SEO tactic among our competitors is in our favor.
Become a Quoted Expert/Guest Blogger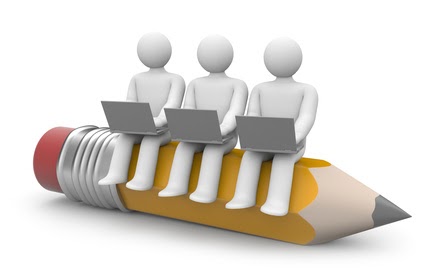 Robert Gate, Archery Topic Founder and Chief Editor shares his success with us:
Writing guest posts for third-party websites has been very successful in driving traffic to my site. It's a simple barter – quality content for a quality link. I simply write a piece of article that is relevant to their audience and include a link back to my website. That way, whatever traffic that comes to them is also driven to my page. What I love the most is it not only boosts my website's ranking but works as a free ad as well since it is collecting traffic from other sites.
Veronica Hanson of Nomad Veronica LLC recommends becoming a quoted expert on high domain authority websites.
Many bloggers swap blog articles for backlinks, which can be quite time consuming. Becoming an expert with short quotes is much more time efficient.
Stefan Ateljevic, founder of CryptoBlokes tells us:
Going into 2021, I believe platforms such as HARO and QWOTED will reign supreme as the most efficient and cost effective way to link build. Whereas traditional outreach campaigns require much more investment of time and money to achieve backlinks, quotes are free to use and directly-targeted to some of the top media outlets in the world. Link building with platforms such as HARO rely directly on the quality and uniqueness of the content, which further improves the authority of the backlinks received with this link building strategy. I think quotable content is one of the best link building strategies for receiving genuine backlinks from high-authority websites and this trend will continue in 2021.
According to Pedro Hernandes, Demand Generation Manager at Groundbreaker quality is key:
Guest posting has become associated with low-quality content due to the increase of low-quality sites with the sole purpose of "improving" SEO through guest posting. Because of this, guest posting has become an extremely underutilized SEO tactic as it can do more harm to your SEO than good. Google can flag your website if you do guest posting on low-quality sites. However, doing guest posting on trusted websites with high domain ratings can still help your SEO, and at the same time, increase reach and brand awareness. The key here is quality. So be picky with who you do guest posting with and create quality content that you can link to your own website.
Paula Glynn, Director of Search Marketing & Digital Strategy at Pixelstorm commented:
You can share your knowledge and experience with your customers in a way that helps them solve their problems. It's another excellent way to add compelling content to your website besides traditional posts. In addition, the more quality content pages you have on your site, the better its chances of ranking with Google's search engine algorithms.
Rohan Kadam from Biking Know How also shares:
HARO is a channel that has helped me gain a good amount of links from high-authority websites. HARO is a platform that connects journalists with sources. All I do is pick up queries that I am capable of answering. Generally, I pick up topics that I have either interest or experience in so I can share my honest answer to a query. Through HARO my goal is to help the journalist get the most accurate and helpful information. If journalists decide to use my inputs, in return they link back to my website. HARO is a very intuitive platform. One can easily register either as a source or a seeker. I managed to provide inputs to very reputed publications like Forbes, Business Insider, Market Watch, Inc.com, etc. As a result, my website got featured in many well-known publications. This resulted in a decent boost to my website authority.
Ryan Patel, founder of Lottery Sambad reminds us:
When it comes to guest blogging, the context is what matters the most. That it should be unique and should have anchor texts and links that point to authority sites. Guest blogging should not be underutilized. In fact, it has been the bread and butter of my SEO strategies to date. To be precise, guest blogging will never cease to be effective. As long as you avoid spammy blogs, you will always reap its benefits. The trick here is not to mention your content as "guest posts". Instead, point out that you're an in-house contributor. And at all costs, put your links within your content and not in the author's profile. You just need to tackle and practice guest-blogging carefully. Once you do, you'll be assured to reap its full benefits.
Passive Outreach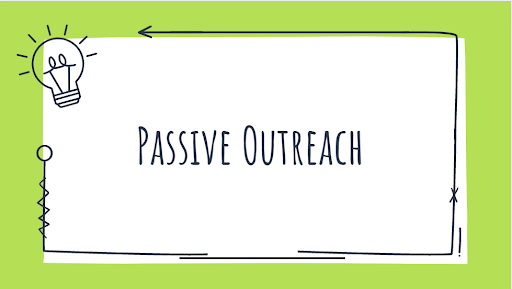 This is where you create a resource for your site that publishers and journalists link to, without actually doing any outreach yourself.

This works by creating data and statistics pages, and ranking effectively for them. Then, when a journalist or publisher needs to cite a statistic or a source, they'll search for 'niche+statistics+year' – naturally, they're then going to cite your page with a link when referencing the source.

These pages can often be relatively low competition too, and it's never too bad to go niche-specific. For example, if we had a client in the ecommerce sector, we could create pages such as:

Retail statistics 2021
High street trends & data 2021
Stats related to specific ecommerce platforms

You can then regularly update the pages as new data comes through from relevant sources (I opt for government sites to obtain free data).

James Taylor from James Taylor SEO
Using Twitter to Generate Backlinks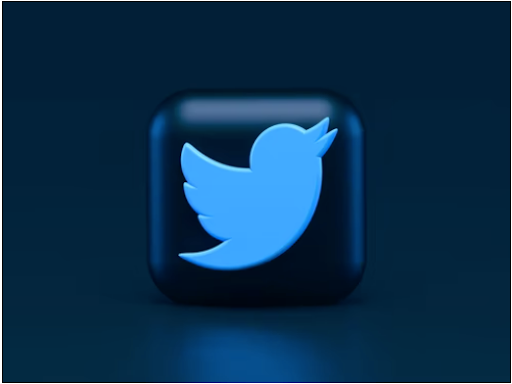 Ravi Davda, CEO of Rockstar Marketing says:
At Rockstar Marketing, we've been using Twitter to generate backlinks for ourselves and our clients. Not everyone knows or understands the power of Twitter for SEO, and that's probably why it's working so well for us. There are tons of journalists on Twitter and you can use hashtags such as #journorequest or #prrequest to see if they have any quotes they need. If we find a relevant request, we can either DM or email the journalist and give the quote. Obviously, it's more detailed than this, but this is the basics of how to generate crazy backlinks for most businesses.

For Rockstar Marketing, we've used this strategy to get backlinks from The Sun, Metro, Mailchimp, Vice, The Tab, and more. Twitter is definitely underutilized.
If you are looking for some of the Top SEO tweets and some humorous tweets, these might be right up your alley.
Tier 2 Link Building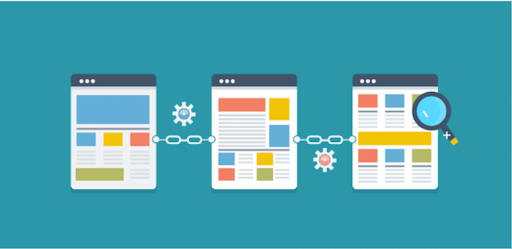 Ewan Duthie, Managing Director at Web Integrations Ltd explains this:
Tier 2 link building is the process of building links to pages that already link to your website. For this strategy, you should choose the best links that your website has received. When you are building new backlinks to your website via guest blogging, you can link to a few of the best links that your website has already received when that page that you are linking to is relevant to the guest blog that you are writing.
Use Digital PR and Media Coverage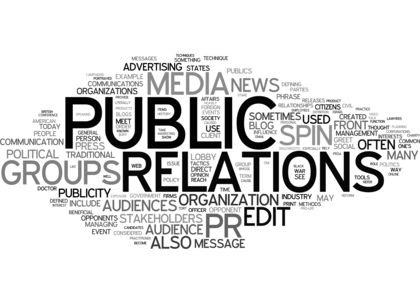 Cale Loken the Chief Executive Officer for 301 Madison Consulting explains:
Earning authoritative backlinks is why many companies want to implement SEO in their systems. Backlinks are essential in Google's ranking system and the best way to create unique and meaningful content to earn these backlinks is through digital PR. It can include the following:

Tools and calculators designed for content promotion

Deep and insightful research studies

Just last year, we used digital PR in our content creation and it resulted in our company earning backlinks from credible journalists, websites and even top tier organizations. The usage has helped us become a mainstay in the current marketing scenario.
Rafe Gomez, co-owner of VC Inc. Marketing, gives his opinion about this strategy:
By far, the most underutilized, overlooked, and misunderstood strategy to boost your SEO is generating media coverage about your organization. While there are lots of tips and tricks out there to attempt to game the search engines in an effort to boost your rank and results, media coverage is the real deal. It's legit, enduring, and built to ramp up your search rank based on truth/reality/eyeballs, not sleight of hand.

The media coverage that I'm referring to includes podcast/radio/TV interviews, news releases, byline articles in credible trade and news outlets, and quotes in journalists' stories. These examples, when they feature your backlink in the content, can quickly and dramatically boost your search rank – especially if the domain authority of the site that's publishing the content is high.

If consistent efforts are made to maintain and diversify your media coverage, the outcome will not only be enhanced SEO, it will also be improved competitive edge, increased awareness of your organization in the marketplace, and the creation of credible/powerful tools for your sales team to use in their presentations to new buyers.
Broken Link Building
David Farkas, Founder and CEO of The Upper Ranks thinks:
Lots of people have been debating whether link building is effective or not. Well, not me as it has been my all-time favorite. It involves looking for broken links on sites and proposing a page of your own as the replacement. With this technique, you're adding value to other people's websites instead of begging for links. You'll just have to find broken pages related to your industry. And the best part? You don't even have to tire yourself of finding those broken links. I use a certain link-building tool that lets me effortlessly crawl the web and check for broken links. Once I get a list of those, I immediately notify the webmasters that those links are already broken. Then convinced them to replace broken links with new ones that are already updated and SEO optimized content from my website. You can also opt for the manual process and do it yourself. It might not be that accurate but with some due diligence, you'll definitely have quick wins in the end.

They say that the more the better. But when it comes to link building, it's the other way around. Fewer but high-quality links are better than hundreds of links of no value. This is the very core principle that you need to understand first before involving yourself in any link-building programs or techniques. And once you're up to it, crafting and adopting any link-building techniques will be just a piece of cake.
Diversify Links
And with all this linking, Kevin Mercier, Founder of KevMerc Travel Blog reminds us to diversify our link profile.
Making constant efforts to be memorable in my industry has gotten me good-quality links from a few trusted sources. However, it might not be a good idea to center your SEO efforts around the search engine but around being useful to the reader. The more diverse the links pointing to my content, the more the search engine is inclined to believe that I'm making efforts to keep a natural profile on my website.

It's important to understand that a huge volume of links means nothing compared to a robust link profile coming from authority sources and a diverse profile. Although there's no problem with having a majority of links coming from just one webpage type, it's also recommended that this is not the only source of your backlinks. You can have a strategy that focuses on getting links from just one source, but this is a sign of an unnatural profile.
Acquiring Expired Domains
Lars Lofgren, Chief Executive Officer from QuickSprout tells why this strategy is so powerful:
Buying expired domains is a great, though rare, practice. Why is the practice of using old domains so powerful? When you buy a new domain at the launch of each of your projects, you lose a lot and make it harder to promote your site.

I suggest looking at such domains on GoDaddy, SnapNames, or NameJet auctions. I always check on GoDaddy auctions to see if old domains are available. There are great options among them with lots of links to them. It remains to make 301 redirects to my new site, and it's done! After all, this technique usually helps me get my site to the third or even second page in search engine rankings. But the important and attractive aspect is that I get this result even before I start creating new links.
Rohan Kadam from Biking KnowHow states:
This tactic is super effective and helps in boosting the website authority fairly quickly. This is how this tactic works. One has to find expired domains, acquire them and 301- Redirect them either to the homepage of your website or to the relevant category or blog page within your website. The expired domains that we acquire must be relevant to the topic of our website. Some tools that one can use to find expired domains are Spamzilla and ExpiredDomains.net.
Andrej Ilisin, founder of Alpha Investors says:
Aged domains for SEO is a controversial opinion, but we've had great successes and have even started selling them to clients to build on their own websites because of the SEO benefits they offer. Aged domains are beneficial for SEO because domain age is a ranking factor for Google. They have a pre-existing backlink profile, they come with a level of domain authority and they might even still be indexed.
In conclusion
Here at Nozzle, we believe that link building is a core strategy of effective SEO.
Other Categories in this Series:
#1- Underutilized Keyword Research Strategies
#2- Underutilized Onsite Optimization Strategies
#3- Underutilized Content Strategies
#5- Underutilized Technical SEO Strategies
#6- Underutilized Local SEO strategies
#7- Underutilized Video SEO Strategies