I posed the question to SEO professionals about what they thought was the most underutilized SEO strategy or tactic. I got over 100 responses which I broke up into 8 categories and 44 subcategories. This is part 1, which highlights the underutilized strategies related to keyword research.
Keyword Research Strategy Subcategories: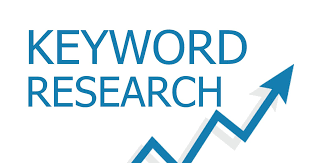 Finding and Tracking Keyword Gaps with your Competitors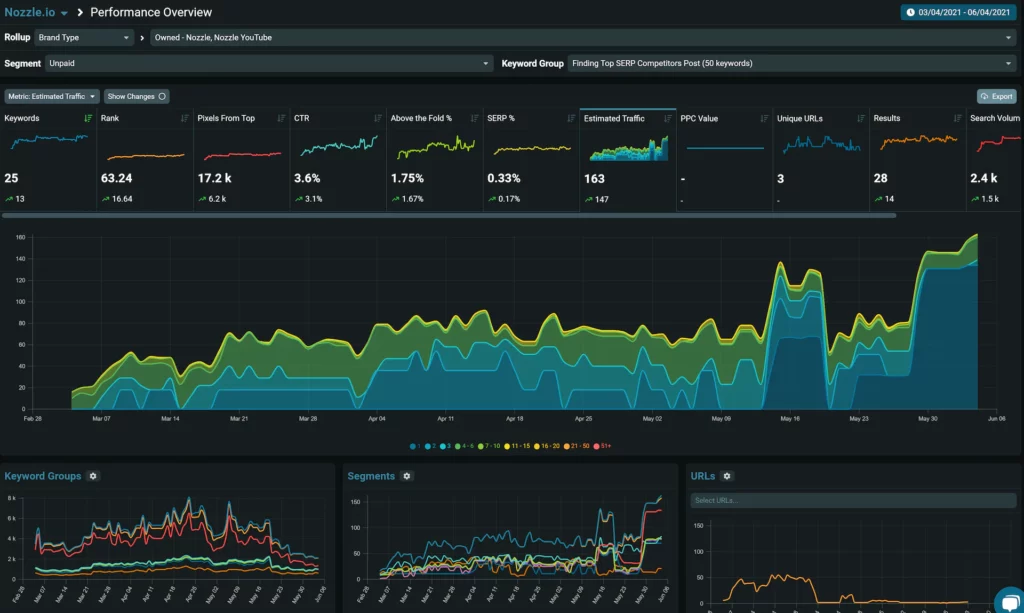 Natalia Brzezinska, a Marketing & Outreach Manager at PhotoAid claims you need to track your competitors and their strategies.
"We are not the only ones to operate in the industry, we all have competitors, and we need to know them! However, one of the most underestimated SEO strategies is tracking competitors.
"It can often happen that you focus only on your work: your keywords, content, traffic, and results in general. However, having a complete insight into the industry, and therefore your competitors, will undoubtedly be helpful for your business. Tracking competitors does not just mean watching what others are doing but methodically analyzing their strategies. Therefore, focusing on Domain Rating (DR), Referring domains, Organic traffic and keywords, and those who link your competitors.
"In our startup, gathering some information from our competitors was useful since it has given us a deeper insight into our audience and their needs. Additionally, it permits us to discover what our weaknesses are and how to improve. If you want to compete, content alone is not sufficient, and to be the leader in the industry, you must know your "enemy", their weaknesses and strengths, and react accordingly."
Tyler Bly, Founder of BetterBurialInsuranceToday.com says:
"The most underutilized SEO tactic is comparing the competition, and finding the keyword gaps between your site and your competitors. Furthermore, analyzing the competition, like game film, can be vital to your SEO success."
David Farkas, Founder and CEO of The Upper Ranks says to target your competitors keywords.
"This appears to be absolutely counterintuitive at first. That's why, when developing an SEOstrategy, we focus mostly on non-branded keywords: if you have any kind of brand awareness, you've probably cornered the market on your own branded searches. Consider this: if you Google "Gucci," you won't get Armani's Website.
"Google understands that when people search for Gucci's, they want to access the brand's own website or even third-party articles about it. It would be pointless to show Armani material. What if someone is looking for "Gucci alternatives" or "what to buy instead of Gucci?"
"Targeting these qualified competition keywords can be a very simple approach to improve your market share and capitalize on consumers who are already looking to switch brands,especially if you are a new entrant into a saturated market where other brands are popular or even household names. Best of all, because these keywords have little competition, even newer or lower domain authority sites have a decent chance of ranking on page one, where they can begin attracting new visitors."
Faizan Fahim, SEO Consultant at SpaceLift says not utilizing the articles that rank in the top 5 in SERP is a common SEO mistake.
"Check the search console or any keyword rank checker tools (like Nozzle) to find the articles ranking in the top 5 positions. Then, study the snippet and analyse what kind of content appears – list, definition, image?
"Follow the structure and answer the query to the point. If you do it strategically, you will see your high ranking articles acquiring snippets.
"I managed to migrate multiple ServerGuy articles from the top 5 positions to snippets by adding several lines of content to each piece.
"So, you should always track the ranking article and push them to the top position."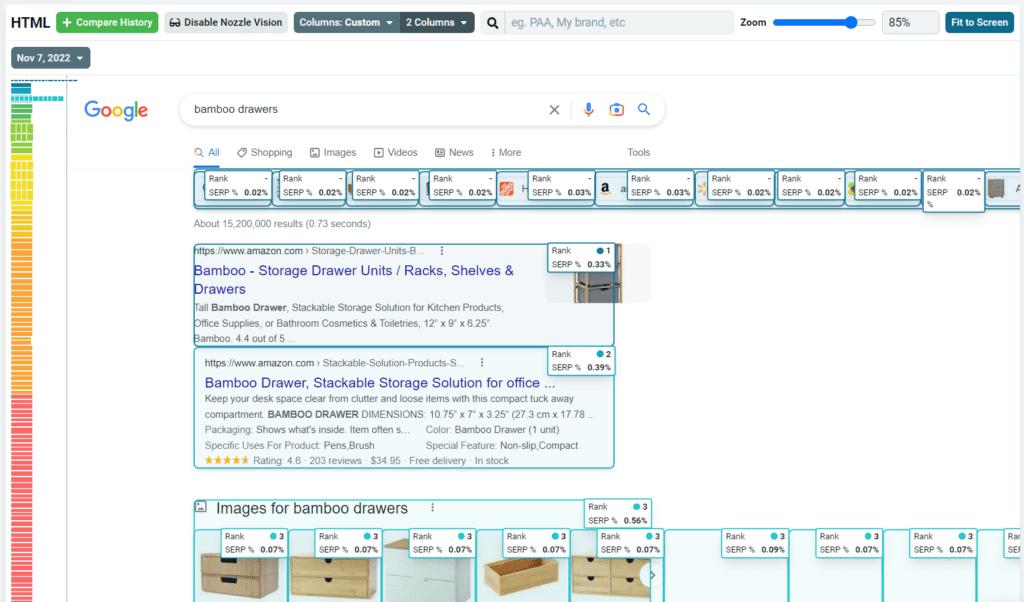 To accomplish this Rob Powell from robpowellbizblog.com/ says:
"Check the pages that rank at the top of Google for a particular keyword. The top ranking pages for any keyword show you what you need to do to rank for that keyword. They show you what the search intent is for that keyword, the article format that ranks for that keyword, the article length, and so on.
"It's all there on Page #1 of Google. If you know how to read the search results, you have the key to ranking at the top, yet very few people do this."
Implementing a Long-tail Keyword Strategy
Connor Hewson, Managing Director for Assured Marketing shares his thoughts:
"In my opinion, the SEO strategy that I see people underutilize the most is the practice of implementing a long-tail keyword strategy in order to target more specific audiences and drive quality traffic much faster than simply aiming at core keywords. Often SEO's and business owners will become far too concerned with the high search volume core keywords, as they simply see only the potentially high number of new visitors to their site. However, as we all know, these keywords are often the most competitive in their industry – and therefore to attain a high ranking initially, I would always advise to look too at implementing even longer variations of keywords that are less competitive.
"For example, a brand may provide the service of office cleaning in a specific location and whilst the term 'office cleaner' may be one of their best options (including for near me search) it will most likely be an incredibly competitive keyword to aim for initially, therefore, looking at longer variations such as 'best office cleaner' or 'reliable office cleaner' to begin with will help them not only target those who are looking for the best and reliable possible service. But to also begin ranking well for these more specific searches much faster than if they were to only pursue the core keywords from the outset."
Joel Whipple is the Account Director at All Points Digital says:
"Most likely, your company is not the 800 pound gorilla in your industry, which means you need different ways to compete against the large players. One underutilized strategy is leveraging long tail keywords on your site. In particular, for local companies, one key tactic is developing town pages that outline your services in the specific towns in your service area. Additionally, for all types of companies, properly deploying blog content that targets long tail keywords is an efficient way to improve your site in SERP results. As a result, your domain authority will improve, which means your core keywords will also improve in the rankings, especially for local search queries."
Patty Malowney, SEO and Social Media Consultant for Badasswebgoddess.com shares about using long-tail keywords in a blog:
"One of the things I use most in my SEO strategy for my own website and clients' websites is blog posts and internal linking. Let me explain what I mean. Most companies have blogs, but their internal link strategy isn't used as effectively as it could be. They write blog content and exclusively use it to build links to their main keywords and don't utilize it to build links to their blog posts. Long-tail keyword blog posts are one of my biggest sources of traffic. It's much easier to get a long-tail blog post ranking well than a competitive keyword. I use my blog posts to drive traffic and build links to my other blog posts. Most businesses, including SEO businesses, are so focused on building links to their main keywords that they don't spend time linking to their blog posts. Your blog posts should be part of how you generate traffic and not just used for internal linking to your main keywords. I use my blogs to generate traffic to the individual blog posts, not just my main keywords. I truly believe this is one of the most underutilized strategies and one that is easy to implement."
Keywords on Platforms such as Wikipedia, Reddit or Quora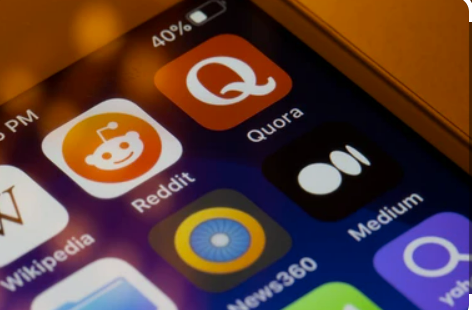 Bei founder of Beithoven advises to:
"Look for untapped keywords on platforms such as Wikipedia, Reddit or Quora. Go to the individual platforms and search using keywords relevant to your niche, and you will see some threads pop up on your search.
"For example, if you search on Reddit for your niche such as 'mental health', you can find communities such as r/mentalhealth and r/Anxiety. On Quora, you can type in the same query and a few results such as 'How is COVID-19 affecting mental health?' and 'How do physical workouts help you mentally?' will appear. From Wikipedia, you will be able to get an information page on 'Mental Health'.
"Browse through all these resources, and you will be able to discover some gems. For instance, if some words or phrases are mentioned frequently on the threads or forums, you can take note of them and use them as seed keywords."
Synonyms Ranking Technique
Brice Gump from Major Impact Media shares his thoughts:
"An underutilized SEO strategy that has the potential to double your traffic is Synonyms Ranking Technique. Google is always updating its search results algorithm, and with each new update, Google aims to understand its users better. The latest algorithm uses search queries to understand the user's intention and show results that answer their query better; as such, Google tends to use synonyms in their algorithm as well. For example, if one were to search for 'Food Consultant,' they would also get search results that catered to 'Food Expert' because, for Google, the difference between the two isn't much. Marketers should cater their content to relevant keywords and synonyms, which will increase their ranking in search engine algorithms."
Olivia Tan, co-founder of CocoFax agrees. She explains:
"The wording of your search query matters a great deal when it comes to the returned results. This is because, since Hummingbird (Google update algorithms), we know for sure the search engine is trying its best to contextualize semantic meaning in order to understand the intention behind the search query. Moreover, introducing conversational search, Google aims to provide answers that are to-the-point and accurate.
"However, the explanation for this phenomenon is as follows: whenever I search for a term, the search engine will understand that there's a need behind my search query and will try to answer to that instead of the textual wording. Partial synonyms work great as well.
"For instance, if I'm searching for the term 'SEO consultant', among the first results on the first page will be 'SEO expert', 'SEO services', 'SEO company', as the meaning behind the wording doesn't differ that much."
Make a Keyword Mapping Plan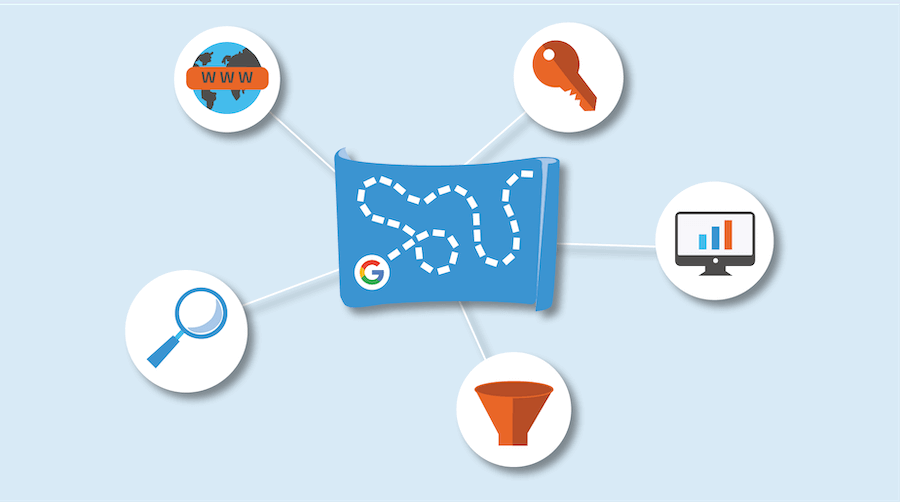 Genaro Palma, a global SEO consultant points out:
"In my opinion, the most under-utilised SEO tactic is developing a solid SEO-friendly structure. Most small and medium companies (and even some big ones) don't have a keyword mapping plan for their website. They just don't know which page should rank for which keywords and they don't create specific pages to rank the keywords they specifically want to rank for.
"This is definitely a very poor SEO approach, since no matter how much On-page and Off-page optimization you do, you will not rank for keywords that you haven't created content for."
In conclusion
Keyword research is a strategy that we here at Nozzle thrive on, since we are a keyword rank tracking tool with the biggest, boldest data available, so we appreciate what the SEO professionals have to say about tracking your competitors keywords and the many techniques to do so.
Other Categories in this Series:
#2- Underutilized Onsite Optimization Strategies
#3- Underutilized Content Strategies
#4- Underutilized Link Building Strategies
#5- Underutilized Technical SEO Strategies
#6- Underutilized Local SEO strategies
#7- Underutilized Video SEO Strategies